Season 2022/23
SSO Lunchtime Concert 2022
---
When
Wed / 06 Jul 22 / 12.30pm
Where
Victoria Concert Hall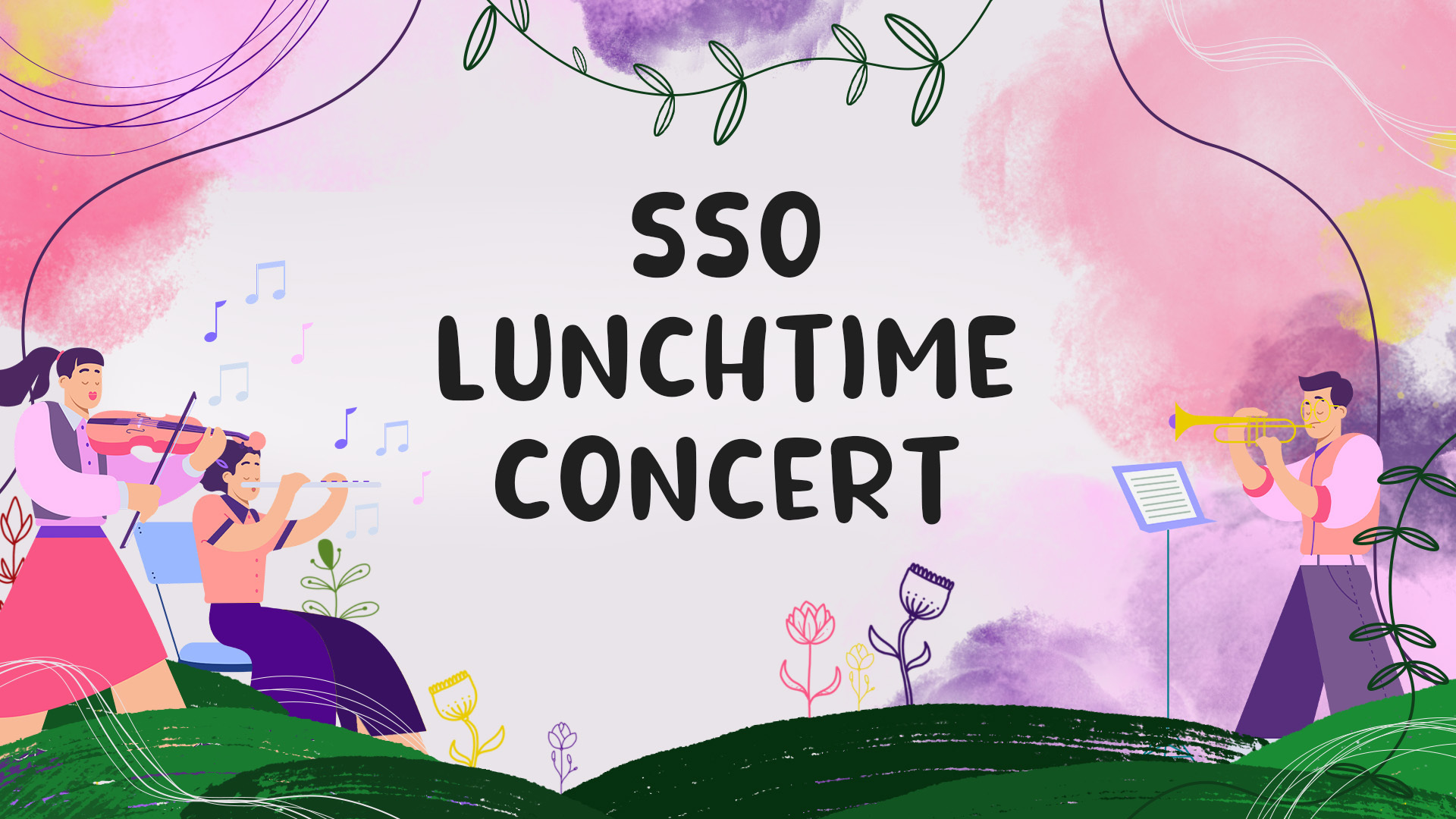 Synopsis
Let the Singapore Symphony Orchestra set the stage for your lunchtime entertainment this July! Join us for a free one-hour show of favourite orchestral overtures, each a miniature story encapsulated in music, live at the Victoria Concert Hall.
Featuring
Singapore Symphony Orchestra / Jason Lai, conductor
Programme
| | |
| --- | --- |
| Coriolan Overture | Beethoven |
| Dance of the Blessed Spirits | Gluck |
| Overture to Don Giovanni | Mozart |
| The Hebrides Overture | Mendelssohn |
| Prelude to La Traviata | Verdi |
| Overture to The Barber of Seville | Rossini |
Duration: approximately 1 hr (with no intermission)
Tickets
Free admission, but registration is required for entry.
Admission Advice
Please collect a ticket at the ground floor atrium before proceeding to the Concert Hall.
Tickets will be available from 11.30am. We recommend collecting before 12 noon. We regret that tickets cannot be collected on behalf of persons not present.
Doors open half an hour before the concert. This concert will last approximately 60 minutes.
Suitable for ages 5 and above. We seek your understanding that parents with disruptive children may be asked to leave the hall.
Tickets are required for all, including children.
No admission without a ticket.
No admission for infants-in-arms.
Unauthorised photography and videography are strictly not allowed when artists are performing.
You may take photos (without flash) and videos when artists are not performing, e.g. during bows and applause.
Photographs and videos will be taken at the event in which you may appear. Such photographs and videos may be displayed or published on SSG's website, social media platforms, publications and publicity materials. By attending the event, you consent to the use of these photographs and videos for the foregoing purposes.
Recommended For You
Recommended For You
Recommended For You
Recommended For You
Recommended For You
Recommended For You