The SSC Affair
Wonder what it's like being a Singapore Symphony Chorus member?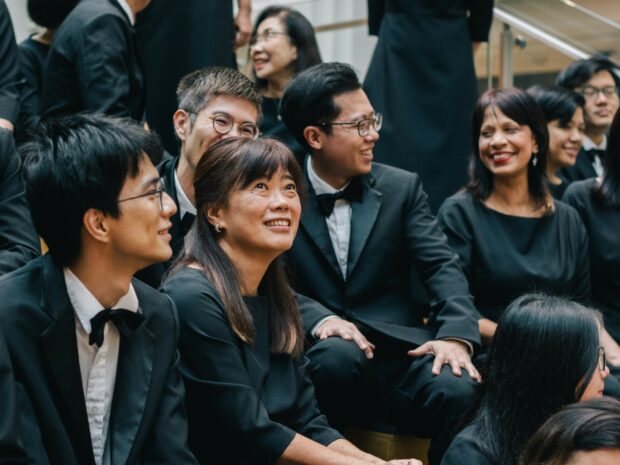 The SSC Affair makes a return in April 2024!
Wonder what it's like singing in the Singapore Symphony Chorus? Come join us for an experiential choral programme designed to offer a unique insight into what it's like being a member. Be guided by Choral Director Eudenice Palaruan and members of the SSC in workshops involving classical choral training, performance tips and vocal techniques. Participants will have an opportunity to sing choral classics and have a chance to perform on the stage of historic Victoria Concert Hall!
Please note that repertoire may include lithurgical works.
Schedule
Sunday 7 April 2024
More details to come!