VCHpresents
Showcasing the finest musicians from around the world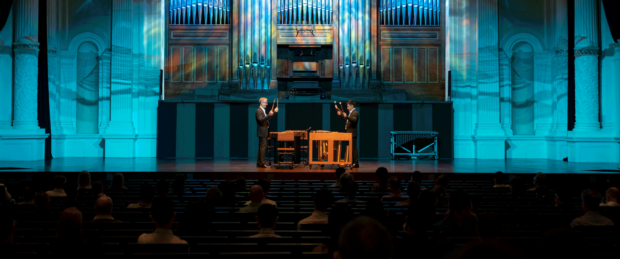 The VCHpresents series is a showcase of the finest musicians from around the world: master instrumentalists and acclaimed ensembles in diverse programmes traditional and unexpected.
View our concerts here.
VCHpresents Chamber
The Chamber series presents familiar faces from the Singapore Symphony in the intimate setting of chamber music. Witness the intricate musical conversations unique to this scale, a sound world of deep meaning and concentrated emotions.
VCHpresents Excite!
Be surprised, be delighted. The Excite! series invites you to let your hair down and enjoy music that's light-hearted, unadulterated fun – smile and discover classical music anew.
VCHpresents Intimate Moments
A chamber-scale affair opportunity for you to watch, listen and converse with a select musician of the Singapore Symphony family. The concerts are intimate, with a rare chance to get up close to a musician and their instrument. The concerts are conducted in Chinese.
VCHpresents Organ
The VCH Klais Organ brings organists from around the world in a magnificent range of music, from traditional organ soliloquys to transcriptions of orchestral showpieces, contemporary compositions for the King of Instruments as well as collaborations with other instruments.