Music Excursions
Join the pre-concert talk on concert etiquette, watch an SSO rehearsal and more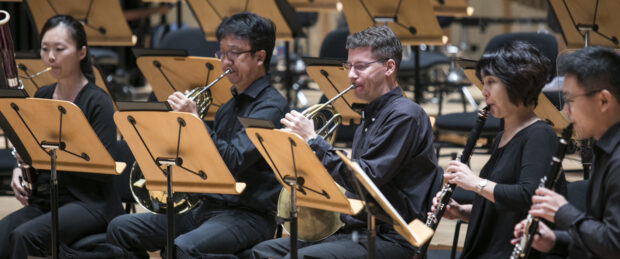 Watch SSO in action during a rehearsal
Spend a day in the concert hall with the Singapore Symphony Orchestra and watch them in action during a rehearsal!
Pre-concert talk on concert etiquette
Watch an SSO rehearsal
Educational talk about the pieces played during the rehearsal
Tour of the Victoria Concert Hall
*The programme can be customised to each school's needs, and is subject to change.
Suitable for:
Primary and Secondary School students
Duration:
2-3 hours
Venue:
Victoria Concert Hall or Esplanade Concert Hall (dependent on the orchestra's rehearsal schedule)
Fee:
$20 + GST per student (min. 20 pax)
For schools only. All MOE schools are able to use the Tote Board Arts Grant to subsidise up to 50% of the programme.
For enquiries, email us at community@sso.org.sg.
More Programmes
More Programmes
More Programmes
More Programmes
More Programmes
More Programmes