Performing Arts-Based Learning (PABL) 2023: Expression Avenue
Discover creative explorations in orchestra music with the SSO!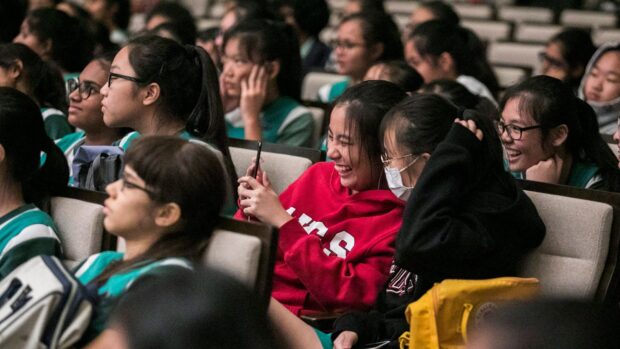 A great way to expose students to classical music!
Join us for PABL, a core cohort learning experience that takes learning out of the classroom and into the concert hall.
In partnership with NAC, the programme aligns with the 2023 Lower Secondary Music Syllabus Outcomes and will feature an engaging programme performed by the Singapore Symphony Orchestra, showcasing music from local and international composers.
This programme is commissioned by the National Arts Council and Ministry of Education and is exclusively offered to schools.
Date and Time: Wednesday 24 May 2023, 11am & 2:30pm
Venue: Victoria Concert Hall
Ticket Price: $27 (excluding SISTIC booking fees)
Led by conductor Jason Lai, the programme will showcase the creative explorations of programmatic music and its ability to transport audiences to another world through musicality and instrumentation. Demonstrated by performances of Falla's Ritual Fire Dance, Smetana's Ma Vlast, Chen Zhangyi's II. Rain from Rain Tree, and selections from Stravinsky's Firebird Suite, students will be taken on an informative journey to find out more about how composers draw inspiration from their surroundings and use music to express themselves.
For school bookings, please contact our Customer Experience team at 6602 4245 or ticketing@sso.org.sg.
More Programmes
More Programmes
More Programmes
More Programmes
More Programmes
More Programmes