Four distinguished pianists to headline 29th edition of the Singapore International Piano Festival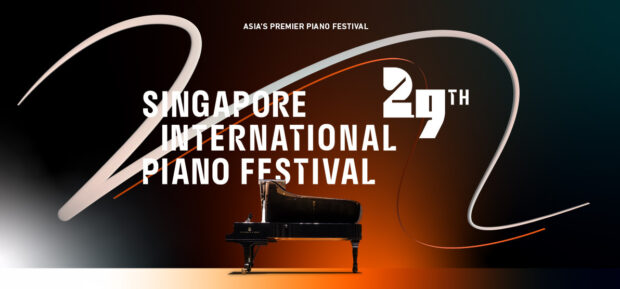 Asia's premier piano festival will feature renowned pianists Nelson Goerner, Tengku Irfan, Jonathan Biss and Pierre-Laurent Aimard performing works by Beethoven, Chopin, Koh Cheng Jin and Ligeti amongst others
Singapore, 23 March 2023 – Pianophiles have much to look forward to this June as the 29th edition of the Singapore International Piano Festival (SIPF), led by Artistic Director and Singaporean pianist Lim Yan, makes a return from 3 to 11 June to online platform SSOLOUNGE and the Victoria Concert Hall. First established in 1994 by the Singapore Symphony Orchestra, the festival has grown in prominence over the years, and has become a highlight of the international music calendar.
This year, the SIPF is supported by its Official Hotel, Conrad Centennial Singapore. As with past editions, the festival will feature performances by four acclaimed pianists: Argentinian Nelson Goerner, touted as one of the world's foremost classical pianists; award-winning pianist, composer and conductor, Malaysian-born Tengku Irfan; American pianist Jonathan Biss known for his impeccable and eloquent playing, and esteemed French master pianist Pierre-Laurent Aimard.
Live Concerts and Masterclasses by International Guests
On 8 June, Nelson Goerner will have the honour of opening this year's festival with Singapore International Piano Festival: Nelson Goerner in Recital. As a leading pianist-ambassador of Polish musical culture, his close association with Chopin will be on show at this recital of the four ground-breaking Ballades. The evening is set to end off on a high note with Goerner's rendition of Liszt's powerful B minor Sonata.
On 9 June, Singapore International Piano Festival: Tengku Irfan in Recital will mark the pianist-composer-conductor's debut at the festival where he will present a programme that is both compelling and fascinating. In addition to Beethoven's lesser known Sonata No. 22 and masterworks by Fauré and Schumann, audiences will get to witness the piano virtuoso's take on a piece by Singaporean composer Koh Cheng Jin.
Fans who are keen to learn and hear more from Tengku Irfan who has performed extensively with orchestras worldwide under esteemed conductors like Claus Peter Flor, Robert Spano and more, should definitely purchase a ticket for Singapore International Piano Festival: Masterclass by Tengku Irfan on 10 June.
On the same day, Singapore International Piano Festival: Talk by Pierre-Laurent Aimard presents the French master pianist as he shares about his Sunday recital and Hungarian-Austrian composer György Ligeti, who considered Aimard the best interpreter of his music. With 2023 being Ligeti's birth centenary, Aimard will take the opportunity to pay tribute to the legendary composer with a Ligeti-focused programme.
Round up an insightful and inspiring day with Singapore International Piano Festival: Jonathan Biss in Recital, where the American pianist will perform a programme that is as intriguing as the tales and circumstance behind each piece. From Schubert's posthumously published D.935 Impromptus to the fragmentary diary musings of Kurtág, evocatively framed by Mozart's Rondo in A minor and Beethoven's penultimate Sonata, audiences are bound to be captivated from start to end.
On 9 June, Singapore International Piano Festival: Masterclass by Jonathan Biss will give guests and participants another inspiring facet of the multi-award winning pianist. Apart from his recitals and performances with orchestras around the world, Biss is also the Co-Artistic Director alongside Mitsuko Uchida at the Marlboro Music Festival and an accomplished writer and educator.
Wrapping up the festival on 11 June, Singapore International Piano Festival: Pierre-Laurent Aimard in Recital will see the French pianist perform six of Hungarian-Austrian composer György Ligeti's Études, considered one of the most significant sets of piano studies of the 20th century. As a champion and favourite interpreter of Ligeti himself, Aimard's performances of the late composer's music is an occasion not to be missed, and doubly so with the magical and revolutionary examples by Debussy and Chopin.
Online Festival on SSOLOUNGE
Following the successful launch of the online recitals on SSOLOUNGE last year, this year's SIPF will feature two online performances by pianists Shaun Choo and Leon McCawley recorded live during the 2022 edition of SIPF.
The online recital will kick off on 3 June with Singapore International Piano Festival: Leon McCawley in Recital, featuring the British pianist performing works by Haydn, Mozart and Schubert. Be sure to catch another incredible performance by Berlin-based Singaporean pianist Shaun Choo in Singapore International Piano Festival: Shaun Choo in Recital, on 4 June as he brings you the likes of Beethoven, Chopin and Schubert, before concluding with his own piece Tango.
Patrons who wish to catch both online recitals as well as the online recitals from the past edition of the festival can purchase a SIPF Festival Pass at $8. The SIPF Festival Pass will be given out complimentary to ticket holders of any in-venue SIPF event. The online recitals are also available to patrons who have a 12M Premium All-Access Pass to SSOLOUNGE. For more information, visit www.pianofestival.com.sg.
SIPF 2023 Official Hotel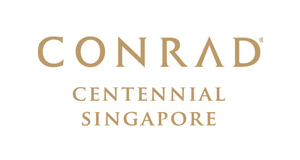 FULL PRESS RELEASE
Download the full press release HERE
ABOUT THE SINGAPORE SYMPHONY ORCHESTRA
Founded in 1979, the Singapore Symphony Orchestra (SSO) is Singapore's flagship orchestra, touching lives through classical music and providing the heartbeat of the cultural scene. In addition to its subscription series concerts, the SSO is also known for its outdoor and community appearances. The orchestra also presents intimate chamber performances in the VCHpresents series, the annual Singapore International Piano Festival (SIPF) and the biennial National Piano and Violin Competition (NPVC) at the Victoria Concert Hall, Home of the SSO. The SSO is part of the Singapore Symphony Group, which also manages the Singapore Symphony Choruses, and the Singapore National Youth Orchestra. The Group's vision is to be a leading arts organization that engages, inspires and reflects Singapore through musical excellence. Our mission is to create memorable shared experiences with music. Through the SSO and its affiliated performing groups, we spread the love for music, nurture talent and enrich our diverse communities.
The Singapore Symphony Orchestra was nominated and clinched third place in the prestigious Gramophone Orchestra of the Year Award 2021. In 2022, BBC Music Magazine named the SSO as one of the 21 best orchestras in the world.
Visit Singapore Symphony Orchestra's website and find out more.
Follow Singapore Symphony's Orchestra Facebook page, Instagram and YouTube page
ABOUT SINGAPORE INTERNATIONAL PIANO FESTIVAL
The Singapore International Piano Festival (SIPF) was established in 1994, when solo piano recitals were a rare event in the country. Now into its 29th edition, the festival has become a highlight of the international music calendar and is today Asia's premier piano festival.
SIPF takes the unique approach of presenting recitals by four different pianists over a series of consecutive evenings. Past editions of the festival have featured the virtuosos Martha Argerich, Nelson Freire, Yuja Wang, Stephen Kovacevich, Nikolai Demidenko, Pascal Rogé, Piotr Anderszewski, Stephen Hough, Benjamin Grosvenor, Jean-Efflam Bavouzet, Lars Vogt and Angela Hewitt, among others.
The festival is organised by Singapore Symphony Orchestra and the live concerts will take place at the Victoria Concert Hall. The 2023 edition will be held from 3 to 11 June.
ABOUT SSOLOUNGE
Launched in September 2021, the SSO's streaming platform SSOLOUNGE allows audiences to watch live and pre-recorded masterworks of great composers, as well as premieres of classical performances from the comfort of their own screens. From reliving the best of Mozart's concertos to revelling in the passages of lyrical grace from Romantic works, SSO fans and concertgoers can enjoy access to a repository of digital premieres and archived concerts. SSOLOUNGE comes with two subscription options: the 12M Premium All-Access Pass offers exclusive access to archived concerts, as well as 3-month unlimited access for new releases, and the Single Access Pass which allows the user to view one concert for 3 months.
Visit the SSOLOUNGE platform
Latest News
Latest News
Latest News
Latest News
Latest News
Latest News