SINGAPORE NATIONAL YOUTH ORCHESTRA APPOINTS NEW CONDUCTORS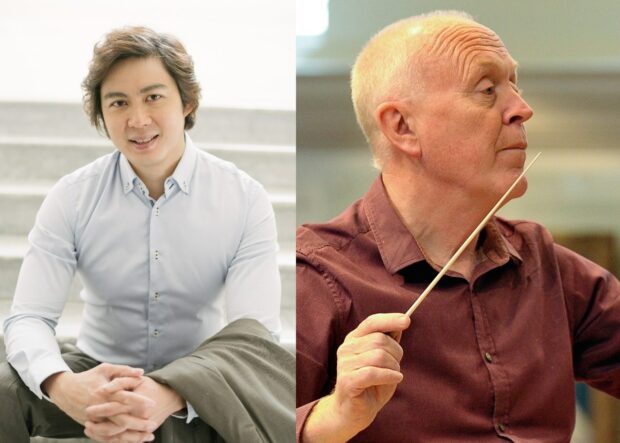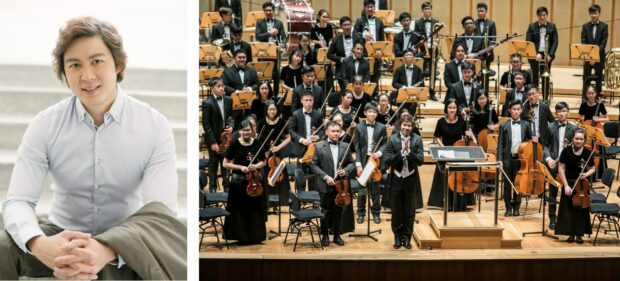 Singapore National Youth Orchestra appoints new conductors
The Singapore National Youth Orchestra (SNYO) has appointed Joshua Tan as its new Principal Conductor.
Tan's career highlights include debuts in Carnegie Hall, Philharmonie Berlin, Bunkamura, Shanghai, Beijing and Taiwan. Previously based in China, he has had successful stints as Principal Conductor of the Guiyang Symphony Orchestra and Resident Conductor of the National Center for the Performing Arts Orchestra in Beijing, which included numerous televised concerts. He has also been an Associate Conductor with the Singapore Symphony Orchestra since 2011, a position he will continue to hold concurrently with the SNYO position. Tan is a graduate of the Eastman School of Music and The Juilliard School where he received the Charles Schiff Conducting Prize for outstanding achievement. In 2011, he received the prestigious Young Artist Award in Singapore.
"I decided to be a musician mainly due to the experience I had while performing in a youth orchestra. So helping to nurture the next generation of musicians is something that I have always wanted to do. Hopefully I can ignite an eternal passion for music in their hearts — and even if they do not become professional musicians, they will be staunch supporters and lovers of classical music. I am very grateful for this opportunity to make a difference," said Tan.
He takes over from Dr Leonard Tan, who completed his four-year term as SNYO Principal Conductor in March with distinction.
The SNYO is also appointing Peter Stark as its first Principal Guest Conductor. Stark is a Professor of Conducting at London's Royal College of Music and Rehearsal Director of the European Union Youth Orchestra. His career has focused on the training of conductors and youth orchestras, and he has taught over five hundred private students. In high demand, Stark's conducting masterclasses have brought him to the China Conservatory Beijing, the Shanghai Conservatory, and the State Conservatory in St Petersburg in the last few years. He has been Principal Conductor of the Hertfordshire County Youth Orchestra since 1994. In 2017 he was appointed Principal Conductor of the Arabian Youth Orchestra.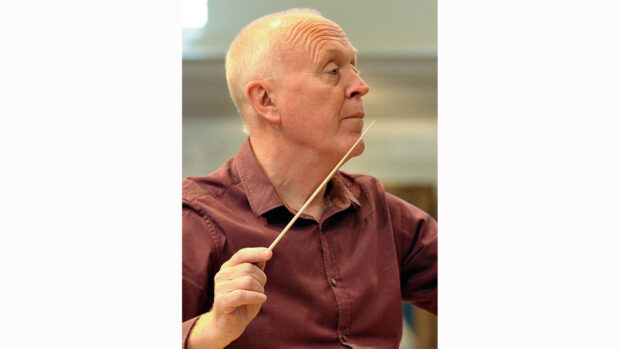 Chng Hak-Peng, CEO of the Singapore Symphony Group which manages the SSO and the SNYO, said:
"Joshua has established himself as a conductor with a wide repertoire, regional and international experience with professional orchestras, and a keen sensitivity towards training young musicians—a wonderful fit for our youth orchestra, which is gearing towards more tours around the region.
"And in Peter, who is SNYO's first-ever Principal Guest Conductor, we have an internationally recognised 'star' conductor of youth orchestras, with decades of experience in education—whom we're very privileged to have working with us," Chng added.
The SNYO comprises 180 members from over 60 schools in Singapore, from ages 10 to 22. It is recognised by the Ministry of Education in Singapore as a "National Project of Excellence".
ABOUT THE SINGAPORE SYMPHONY GROUP
The Singapore Symphony Group manages the flagship Singapore Symphony Orchestra, the Singapore Symphony Choruses, the Singapore National Youth Orchestra, and the VCHpresents Chamber Music series, the Singapore International Piano Festival and the biennial National Piano & Violin Competition. The Group also represents the Associated Board of the Royal Schools of Music (ABRSM) in Singapore.
The mission of the Group is to create memorable shared experiences with music. Through the SSO and its affiliated performing groups, we spread the love for music, nurture talent and enrich our diverse communities.
Latest News
Latest News
Latest News
Latest News
Latest News
Latest News