Season 2022/23
Insights: Sign Language for Classical Music (Webinar)
---
When
Wed / 11 Jan 23 / 8.00pm
Tickets
Free, registration is required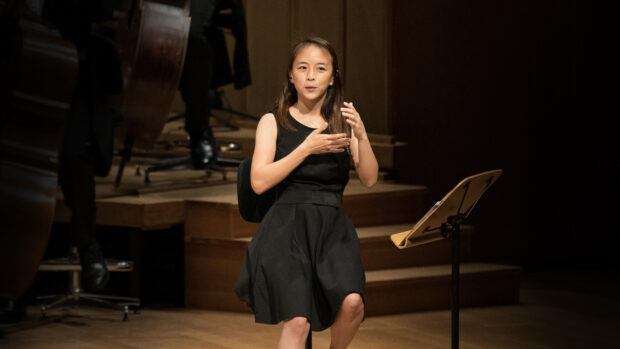 Synopsis
Sign language for a concert? The concept seems counter-intuitive and yet holds palpable meaning for the Deaf and those who work for them. If you've ever watched the Singapore Symphony Orchestra's annual National Day Concert, you'll have seen the work of Sign Language Interpreter Janis Wong. Join her in this webinar where she delves into sign language in the context of music and concerts.
Featuring
Janis Wong, sign interpreter
Tickets
Free, registration is required.
Recommended For You
Recommended For You
Recommended For You
Recommended For You
Recommended For You
Recommended For You