Joe Hisaishi In Concert with the SSO
Presented by Willow Arts
---
When
Fri / 21 Feb 20 / 7.30pm
Sat / 22 Feb 20 / 7.30pm
Where
Esplanade Concert Hall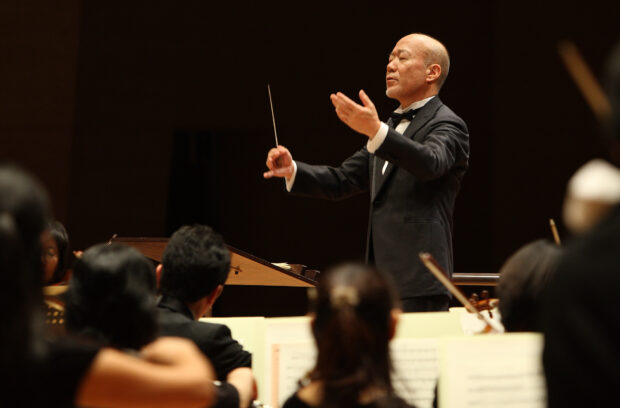 Presented by
Willow Arts
For enquiries: Jean Lin (jeanlin@oneseat.cn)
Synopsis
The world-renowned Japanese composer-conductor Joe Hisaishi makes his impressive first appearance in Singapore in 2020.
Joe Hisaishi is the musical mastermind behind the score of numerous films, this symphonic concert celebrates his long and fruitful collaboration with the master of animated cinema, Hayao Miyazaki.
Featuring
Joe Hisaishi, conductor / Singapore Symphony Orchestra
Programme
Hisaishi

Symphonic Suite: Castle in the Sky

Hisaishi

Mládí for piano and strings

- Intermission -
Hisaishi

The East Land Symphony
Tickets
Tickets are only available via SISTIC at https://sistic.com.sg/events/joe0220
For all enquires, please contact Ms Jean Lin at jeanlin@oneseat.cn.
Important Note:
The Joe Hisaishi concerts are NOT eligible for redemption via SSO Friends Season Pass. Only SSO Subscription Concerts are eligible for Season Pass redemption. The Joe Hisaishi concerts are presented by Willow Arts and are not part of the SSO Subscription season.
However, SSO Friends Season Pass holders are eligible for 10% discount for Cat 1-5 for the Joe Hisaishi Concerts, using regular payment methods on SISTIC (Valid from 1 Sep - 20 Sep 2019). Please visit https://www.sso.org.sg/seasonpass for information on the SSO Friends Season Pass.
Recommended For You
Recommended For You
Recommended For You
Recommended For You
Recommended For You
Recommended For You