Season 2020/21
Nicholas Loh
---
When
Sat / 05 Jun 21 / 4.00pm
Sat / 05 Jun 21 / 7.30pm
Where
Victoria Concert Hall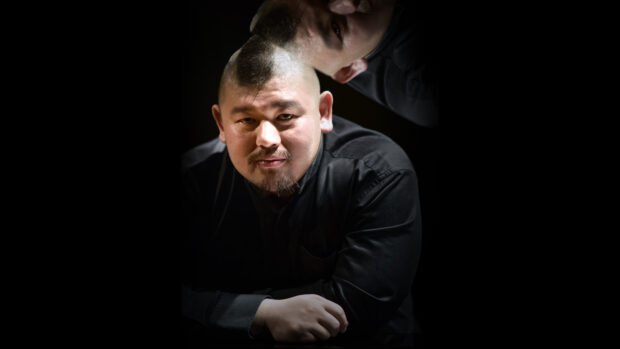 Synopsis
Update, 1 Jun: We regret that audience capacity is reduced to 50. Affected ticketholders will be updated via email. To accommodate you, a new 4pm show will be opened. Any remaining tickets will be made available to public from 2 Jun, 2pm.
A familiar personality in the Singapore music scene, Nicholas Loh affirms his title as a "fervent exponent of new music" in this programme of contemporary piano works.
The American composer-pianist Frederic Rzewski's North American Ballads is a fascinating evocation of American social history cast in the manner of Bach's chorale preludes, while George Crumb's Eine Kleine Mitternachtmusik takes you on an otherworldly night journey across his signature soundscape.
Featuring
Nicholas Loh, piano
Programme
| | |
| --- | --- |
| Frederic Rzewski | North American Ballads |
| George Crumb | Eine Kleine Mitternachtmusik |
Duration: approximately 1 hr 15 mins (with no intermission)
Programme Brochure
Tickets
Ticket sales will begin on 8 Apr 2021, 10am.
Standard Tickets: $20, $35, $50
All prices before SISTIC booking fees: $3 for tickets $20.01 to $40, $4 for tickets above $40
Discounts and Promotions
Through Internet only
Verification: enter password online
Through all SISTIC channels
Full-Time students with valid student pass
NSF personnel with valid SAF 11B (Military IC)
Persons with Disabilities (PWD) with valid concession card
Concession tickets are non-transferable. Please note that random checks on concession tickets will be conducted at the point of entry
Patrons unable to present proof of eligibility are required to upgrade their concession tickets to full price tickets
Valid from 8 Apr 2021 onwards
Valid for Cat 3 only
Recommended For You
Recommended For You
Recommended For You
Recommended For You
Recommended For You
Recommended For You