Season 2020/21
Saturday's Surprisingly Super-Duper Lesson (Online)
---
When
Sat / 29 May 21 / 3.00pm
Where
SISTIC Live [Online]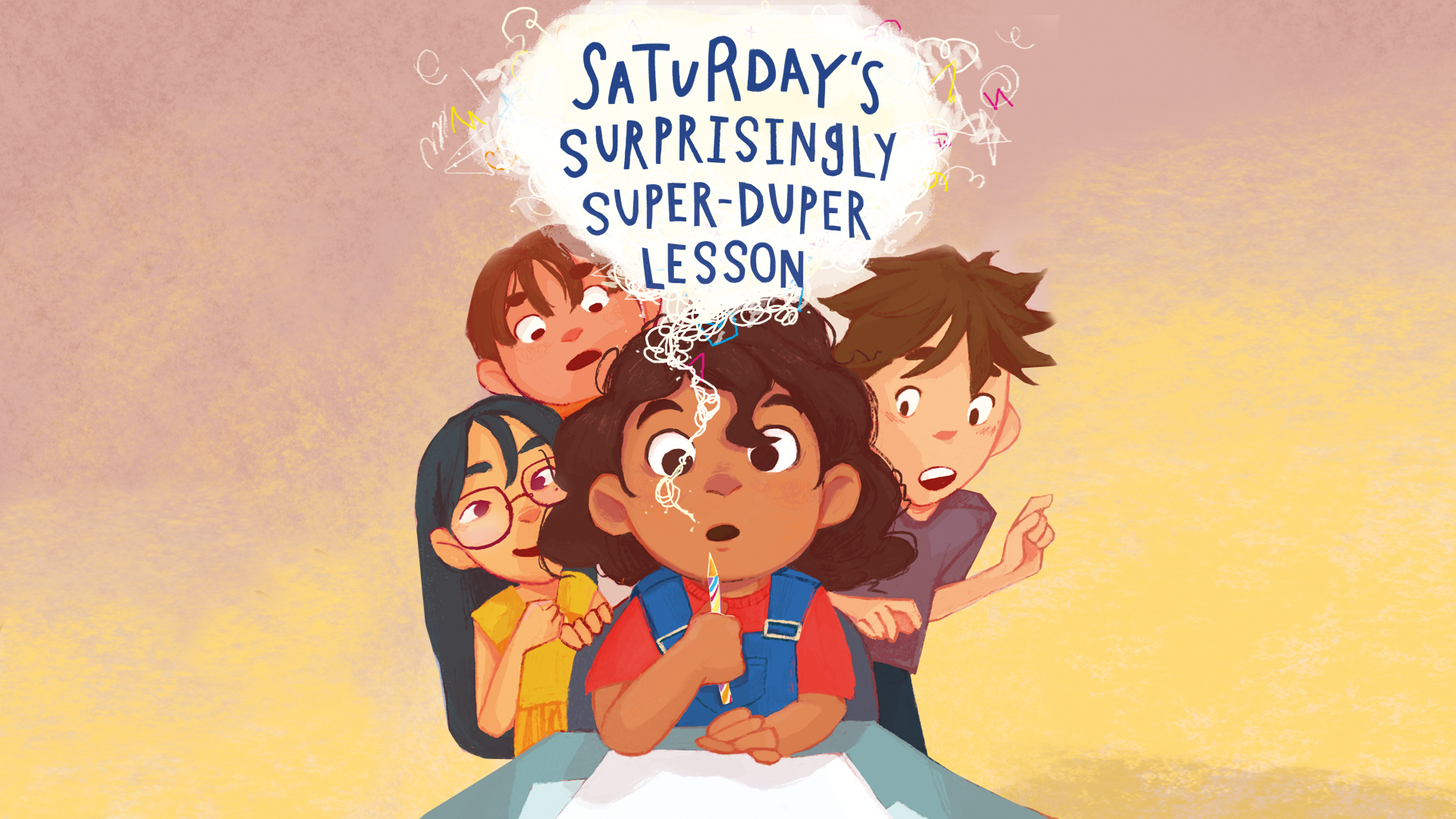 Synopsis
Saturday's Surprisingly Super-Duper Lesson is an adaptation of a book by Jolene Tan and Isabella Tong, published by Epigram Books. It tells the story of Aish, who's cooped-up in a classroom doing a maths problem, when something extraordinary happens: her doodles come to life! This specially tailored concert will introduce children to classical music through storytelling, keeping them engaged with narration, illustration, animation and music performed by the SSO. This concert is narrated by Tan Rui Shan.
Get to know Jolene, Isabella and Rui Shan here.
Recommended for children aged 4 and above. 
FORMAT: SISTIC Live stream on 29 May 2021. Concert begins at 3pm with countdown lobby open at 2.30pm. Viewable until 19 Jun 2021, 3pm.
Featuring
Singapore Symphony Orchestra
Programme Brochure
Tickets
Ticket sales will begin on 17 Mar 2021, 10am and end on 19 Jun 2021, 1pm.
Standard Ticket: $20
All prices before SISTIC booking fees: $1 for tickets $10.01 to $20
Discounts and Promotions
Through Internet
Verification: enter password online
Valid from 20 Mar 2021 onwards
Applicable for 20/21 Friends Season Pass holders only
Through Internet
Verification: enter password online
Valid from 20 Mar 2021 onwards
Admission Advice
Recommended For You
Recommended For You
Recommended For You
Recommended For You
Recommended For You
Recommended For You