Season 2023/24 • Free Concerts
SSO Lunchtime Concert
---
When
Wed / 19 Jul 23 / 12.30pm
Where
Victoria Concert Hall
Duration
approximately 1 hr (with no intermission)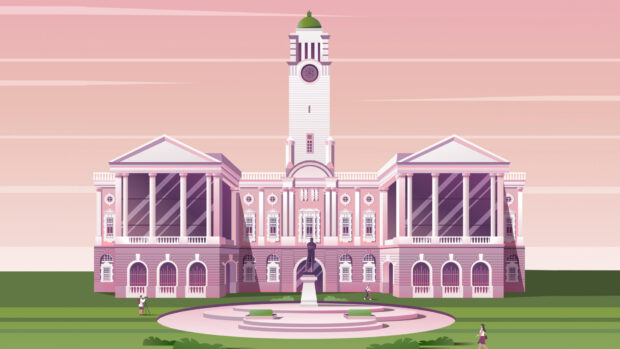 Synopsis
If you've ever wanted to experience the sound of a symphony orchestra bringing classical music to life, join us for this free one-hour concert at the beautiful Victoria Concert Hall, conducted by the Singapore Symphony's Associate Conductor Rodolfo Barráez.
Programme
| | |
| --- | --- |
| Polonaise from Eugene Onegin | Tchaikovsky |
| Nos. 10, 13 and 14 from Slavonic Dances | Dvořák |
| Fantasia on Lenggang Kangkong | Leong Yoon Pin |
| Danse macabre | Saint-Saëns |
| Dances of Galánta | Kodály |
Admission Advice
Please collect a ticket at the ground floor atrium before proceeding to the Concert Hall.
Tickets will be available from 11.30am. We recommend collecting before 12 noon. We regret that tickets cannot be collected on behalf of persons not present.
Doors open half an hour before the concert. This concert will last approximately 60 minutes.
Suitable for ages 5 and above. We seek your understanding that parents with disruptive children may be asked to leave the hall.
Tickets are required for all, including children.
No admission without a ticket.
No admission for infants-in-arms.
Unauthorised photography and videography are strictly not allowed when artists are performing.
You may take photos (without flash) and videos when artists are not performing, e.g. during bows and applause.
Photographs and videos will be taken at the event in which you may appear. Such photographs and videos may be displayed or published on SSG's website, social media platforms, publications and publicity materials. By attending the event, you consent to the use of these photographs and videos for the foregoing purposes.
Recommended For You
Recommended For You
Recommended For You
Recommended For You
Recommended For You
Recommended For You