Happy Days - Favourite TV Themes
Tune in!
---
When
Wed / 07 Nov 18 / 7.30pm
Where
Esplanade Concert Hall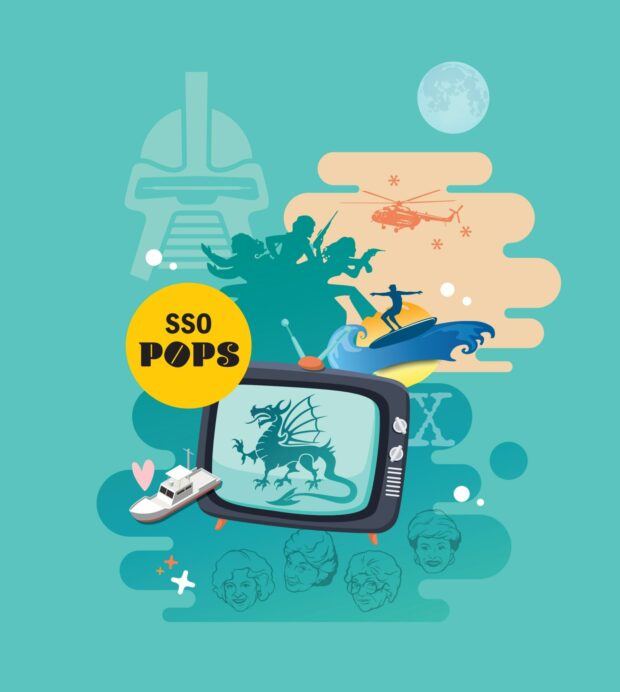 Synopsis
Every channel is on the air as outstanding Filipino conductor Gerard Salonga takes you on a screen-worthy journey celebrating SSO's 40th birthday. Take a seat and tune in as we play favourite TV tunes from 1970s classics all the way to contemporary shows. Battlestar Galactica, Hawaii 5-0, Charlie's Angels, Dallas, Friends, The X-Files, Sex and the City, Game of Thrones and many more!
Featuring
Gerard Salonga, conductor / Benjamin Chow, vocalist / Alemay Fernandez, vocalist / Jack & Rai, vocalist / Hazrul Nizam, vocalist
Programme
Battlestar Galactica (1978)

Hawaii Five-O

Charlie's Angels

X-Files

Miami Vice

Moonlighting

Dallas

MASH*

The Love Boat

Golden Girls

Greatest American Hero

Friends

ER

House of Cards

Law & Order

Game of Thrones

Star Trek Discovery

Sex & The City

Downton Abbey

Fame

Don't Stop Believing

Star Trek™ and related marks and logos are trademarks of CBS Studios Inc. All rights reserved. "X-Files Main Title Theme" composed by Mark Snow. X-FILES is a trademark of Twentieth Century Fox Film Corporation.
Programme Brochure
Listen
Tickets
Standard Tickets:
$68, $48, $38, $28
Admission Advice:
No admission for infants-in-arms and children below 6 years of age.
Latecomers will be admitted during a suitable break in the programme.
Recommended For You
Recommended For You
Recommended For You
Recommended For You
Recommended For You
Recommended For You