Magic Piano & The Chopin Shorts
---
When
Sat / 10 Jun 17 / 4.00pm
Sun / 11 Jun 17 / 4.00pm
Where
Victoria Concert Hall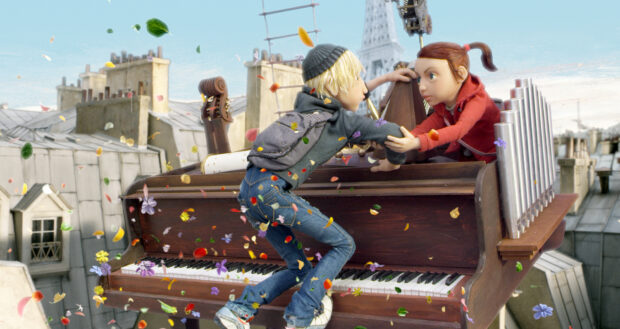 Sponsored By
Lee Foundation
Synopsis
Produced for Chopin's 200th anniversary, Magic Piano tells the story of 10-year old Anna who misses her father working abroad. Deciding to run away, she stumbles into an old piano, which transforms into a magical flying machine, a cross between a piano, an air-ship, and a giant sailing ship.
Magic Piano is presented in this new live format alongside The Chopin Shorts, a collection of short films, from award-winning animators. With Lim Yan performing the Chopin etudes, this is a wonderful opportunity for children of all ages to experience Chopin's music within a unique and colourful setting.
The VCH Presents series showcases some of the finest musicians through diverse programmes which transcend boundaries.
Featuring
Lim Yan, piano / Joshua Lim, narrator
Programme
Chopin

Etude No. 5 in E minor, Op. 25 Magic Piano

Etude No. 3 in E minor, Op. 10

Etude No. 1 in C major, Op. 10

Etude No. 7 in C major, Op. 10

Etude No. 6 in G-sharp minor, Op. 25

Etude No. 1 in A-flat major, Op. 25

Etude No. 12 in C minor, Op. 25

Etude No. 9 in F minor, Op. 10

Etude No. 11 in A minor, Op. 25

Chopin

Etude No. 8 in D-flat major, Op. 25 The Chopin Shorts

Etude No. 4 in C-sharp minor, Op. 10

Etude No. 11 in E-flat major, Op. 10

Etude No. 9 in G-flat major, Op. 25
Programme Brochure
Recommended For You
Recommended For You
Recommended For You
Recommended For You
Recommended For You
Recommended For You