Carolyn Hollier
Section Oboe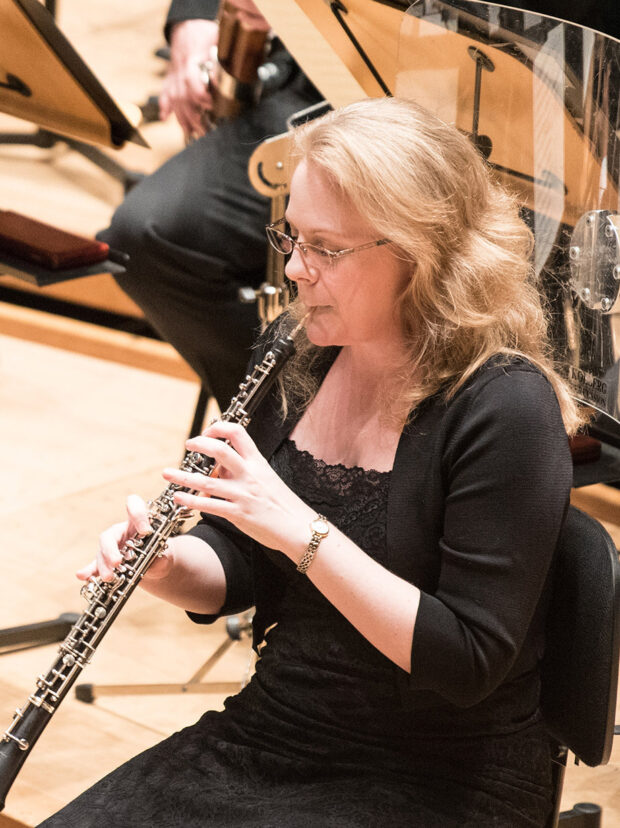 Carolyn Hollier began playing the oboe at age 13. After graduating from high school, she continued to study music and oboe playing at the Western Australian Conservatorium of Music where she received a degree in Bachelor of Music Performance. Soon after graduating from the Conservatorium in 1997, Carolyn won a Swiss Government Scholarship through which she pursued postgraduate studies and later freelance work in Switzerland. During her bachelor and postgraduate studies, Carolyn had a number of opportunities to perform solo works with orchestras, including the Mozart Oboe Concerto, J.W. Kalliwoda Concertino Op. 110 and the Strauss Oboe Concerto.
In September 2002, Carolyn took up the position of second oboe in the Singapore Symphony Orchestra. Concurrent to winning her post in the SSO, Carolyn taught at the Nanyang Academy of Fine Arts for many years, and then in August 2010, she began teaching at the Yong Siew Toh Conservatory of Music as an Assistant-Teacher.
She is very happy living in Singapore with her two very sweet rescue cats.