Jamie Hersch
Associate Principal Horn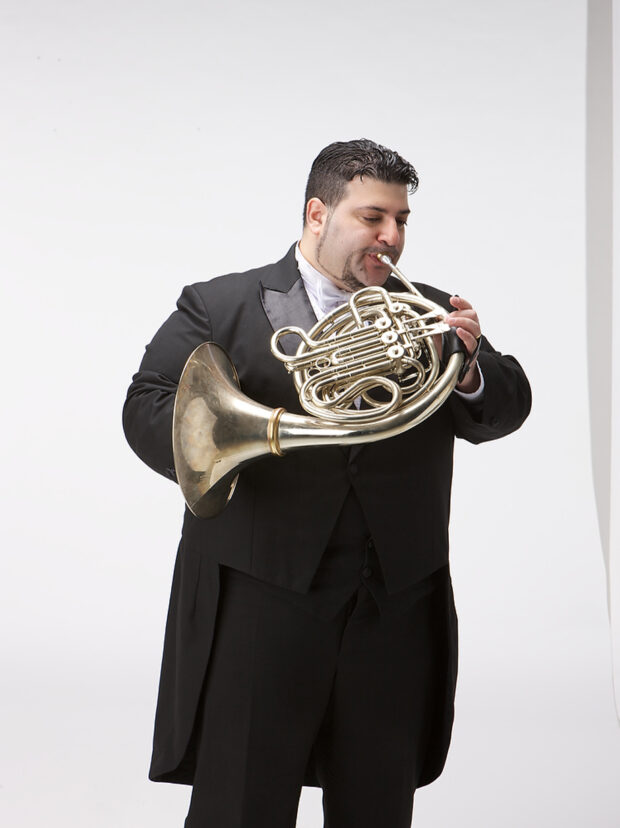 Associate Principal Horn with the Singapore Symphony Orchestra, Jamie Hersch has been widely lauded for his artistry and virtuosic command of this most unforgiving instrument.
Jamie has been playing professionally since his junior year in high school, where he performed regularly and recorded with the National Symphony Orchestra under Mstislav Rostropovich.
As an active soloist and chamber artist, Jamie has performed as soloist with the Boston Pops, the George Enescu Philharmonic, the Aspen Contemporary Ensemble, the Network for New Music, and in various chamber orchestras and ensembles in Boston, New York, Philadelphia, Washington D.C., as well as in Europe and asia.
ln 2009, Jamie, along with cellist Daniel Gaisfotd, premiered the extensive 2-hour work for horn and cello, "Last Autumn" written by Jamie's brother, Michael Hersch. The performance was listed as the No. 1 classical event of the year by The Philadelphia Inquirer. The studio recording was released in 2014.
In 2010, Jamie performed as soloist in Michael Hersch's, "A Sheltered Corner", with Gerard Schwarz and the Eastern Music Festival Orchestra. This work is a concerto commissioned for the 50th anniversary of the Eastern Music Festival and Gerard Schwarz.
Jamie plays on Patterson Custom horns and is a Patterson artist.