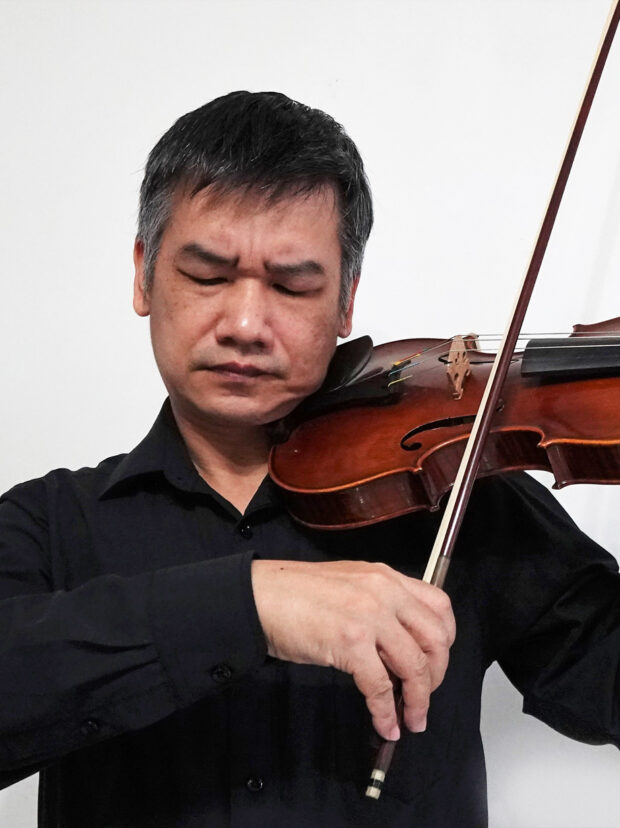 Born into a musical family in Guangzhou, Jin Li started learning the violin at the age of five. In 1979, he was admitted to the Shanghai Conservatory of Music Primary School where he studied with Yang Jianhua. A year later, he was selected by Yehudi Menuhin to study music in England under the tutelage of Menuhin himself and David Takeno. During his four years at the Yehudi Menuhin School, Jin, an outstanding student, was granted a scholarship and gave many concerts throughout England as well as interviews on BBC television. At the age of 20, he went to Indiana, USA, to further his studies with world renowned violinist Josef Gingold.
In 1985, Jin made his American debut at New York's Carnegie Hall with the Royal Philharmonic Orchestra. Later that year, he was invited to appear with Yehudi Menuhin and the NHK Symphony Orchestra at the commemoration of the 40th Anniversary of the United Nations televised worldwide. He has appeared as a soloist with the Central Philharmonic Orchestra of Beijing, the Leeds Youth Orchestra and Bournemouth Symphony Orchestra, and has performed extensively in France, Belgium, Spain, Italy, Switzerland, Egypt, Romania and China. In 1999, Jin Li held a concert in Guangzhou in memory of his teacher Menuhin.
Jin Li recorded Bach's Double Violin Concerto with Menuhin and the London Symphony Orchestra in 1981, and several violin pieces with Geoffrey Parsons in 1983. In 1998, he recorded six showpieces on a CD titled "Violin Classics" under the Philips label. In 2003, his first solo CD was released in China. He is currently a first violinist with the Singapore Symphony Orchestra.