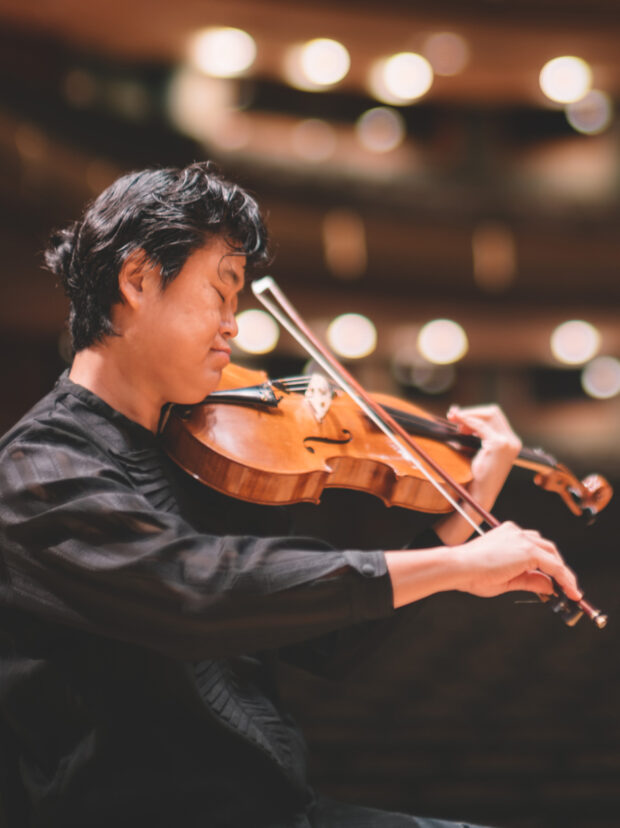 Marietta Ku was born in Singapore into a musical family. With a singer-pianist mother and four aunts who were piano teachers, the piano was naturally her first childhood toy, before she decided to switch to the violin at the age of nine.
She subsequently studied at the Royal Academy of Music, London, under an SSO-PSC scholarship. A student of violist Roger Tapping, violinist Howard Davis and pianists Aaron Shorr and Antonietta Notariello, she graduated with an MMus, the Diploma of Advanced Studies, and the LRAM for violin, viola and piano.
In the UK, Marietta has worked with the Amadeus, Alberni and Chilingirian Quartets, and has been appointed principal violist at the Edinburgh Music Festival, the Reigate Music Festival and the Lake District Summer Music Festival. She is also the first Singaporean prize-winner at the Lionel Tertis International Viola Competition.
Marietta currently holds the dual post of violinist-cum-violist with the Singapore Symphony Orchestra. Co-founder of the chamber group SPITZE, she is an active recitalist and chamber musician. In her free time, she enjoys mountain-climbing and arranging music for string orchestra.