Zhang Si Jing
Section Violin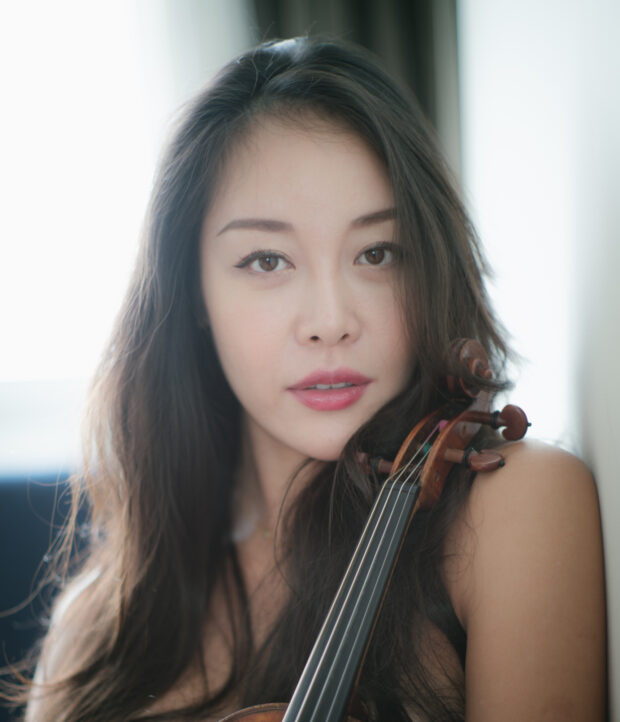 Zhang Si Jing started her violin studies in Shanghai at a tender age of 5 before she moved to Japan. After graduating from the Tokyo National University of Music and Arts, she furthered her violin studies at the Royal Northern College of Music (RNCM) in the UK, where she excelled in her studies and won several prizes, including the prestigious Paganini Prize and the Dianne Bolton Prize. She was also a proud recipient of Norman George Violin Scholarship and Haden Freeman Bursary. During her solo studies, she performed 12 caprices from Paganini's 24 caprices and Saint-Saëns/Ysaÿe: Caprice d'après l'étude en forme de valse in a recital named "Caprices Night" and performed Prokofiev's Violin Concerto No. 1 with RNCM Orchestra.
Zhang has participated in festivals such as the Pacific Music Festival, the Schleswig-Holstein Music Festival, and has performed with the BBC Philharmonic Orchestra, Halle Orchestra, Manchester Camerata, Opera North Orchestra, Russian National Orchestra and Hong Kong Philharmonic Orchestra. She has toured with the BBC Philharmonic Orchestra and has performed at the BBC Proms.
In 2007 Zhang won a place with the Singapore Symphony Orchestra (SSO) while pursuing a Postgraduate Diploma in performance at the RNCM, where she graduated with Distinction. She is grateful to her violin mentors Shouyi Yuan, Noriko Kitagaki, Yoko Seto, Takaya Urakawa, Teiko Maehashi and Yuri Torchinsky.