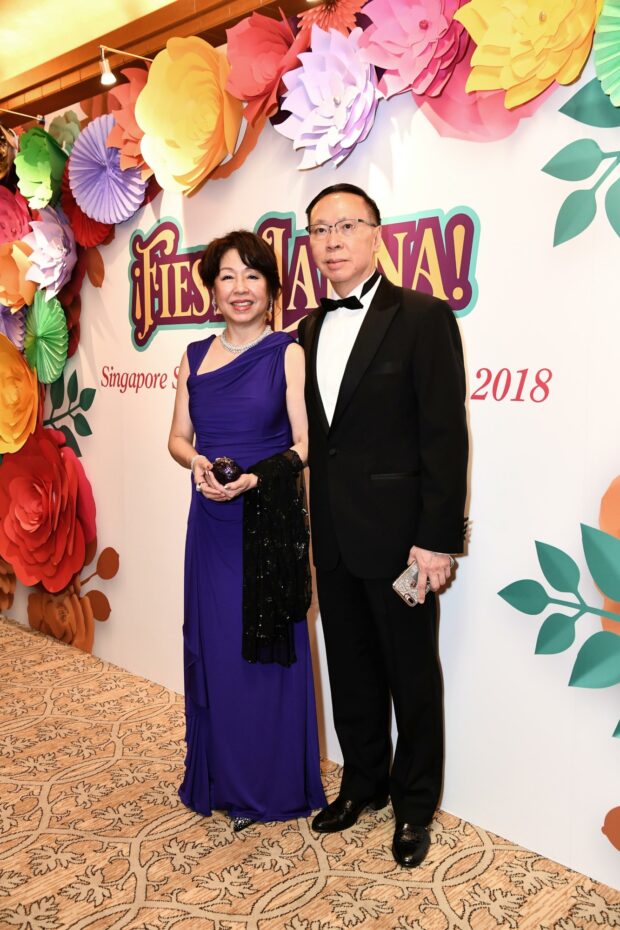 Generous donors and sponsors of the SSO were recently feted at the National Arts Council (NAC) Patron of the Arts Awards ceremony.
The annual awards recognise organisations and individuals who have contributed significantly towards the development of the arts in Singapore. (According to a 2016 NAC poll, only 2% of donors in Singapore had given to the arts — making arts patrons a relatively rare breed.)
Amongst those receiving the highest honours this year were three Singapore Symphony Orchestra Ladies' League members: Mrs Rosy Ho, Ms Kris Tan, and Ms Paige Parker were each awarded the Distinguished Patron of the Arts (Individual). Donors in this category had given at least $100,000 to support the arts sector in the past year.
Mrs Rosy Ho is currently the longest-serving member of the Ladies' League, the committee whose members help raise funds for the SSO in particular through an annual Benefit gala dinner.
With her spouse Mr Christopher Ho, the couple is known for their arts philanthropy in the community. For the past years, the couple have been the Principal Champion for the Singapore Symphony Children's Choir, which trains close to 200 choristers from ages nine to 18, providing them with opportunities to perform with the SSO.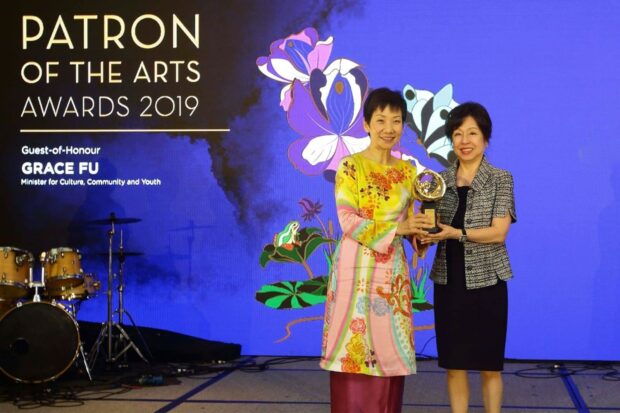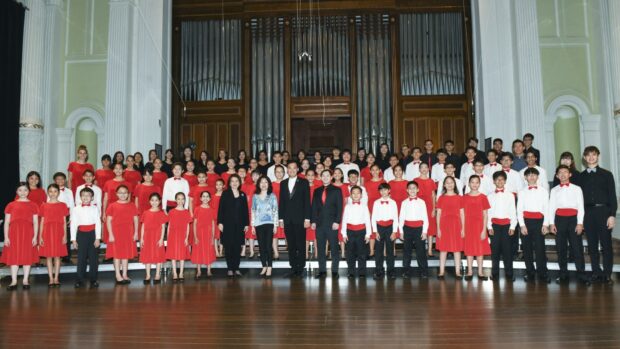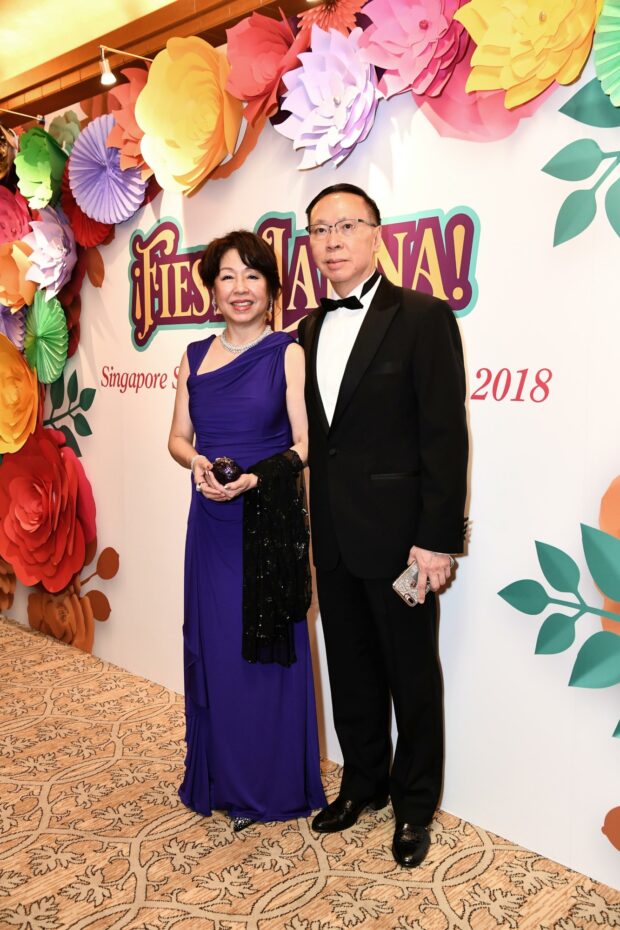 Ms Kris Tan has always loved music, and in 2011 took the bold step to set up Kris Foundation — to provide young musicians the resources and space to develop their skills and expand their knowledge.
Despite her busy schedule organising concerts for upcoming young musicians, Ms Tan also devotes her time to the SSO Ladies' League, to fundraise for the orchestra and its affiliated performing groups.
For her, the motivation for giving to the arts is clear: "Individuals like us need to plant the seeds and keep the good work going."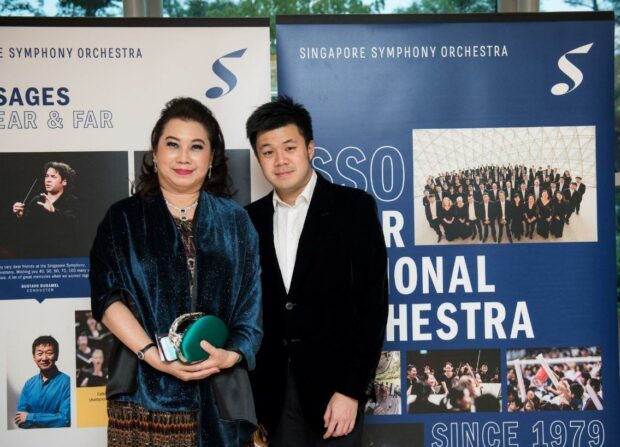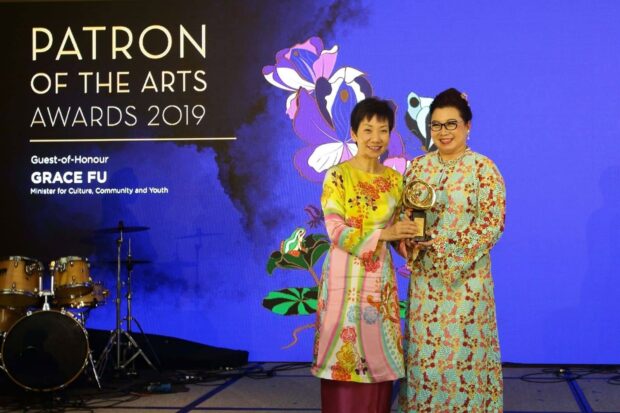 A published author and avid supporter of the arts and other social causes, Ms Paige Parker moved from the USA to Singapore with her family over a decade ago and wasted no time in reaching out to the arts sector.
She is a board member, patron and fundraiser for several arts groups. In addition to being a part of the SSO Ladies' League, she also supports the Singapore Committee for UN Women, the National Gallery of Singapore, and the Singapore Dance Theatre.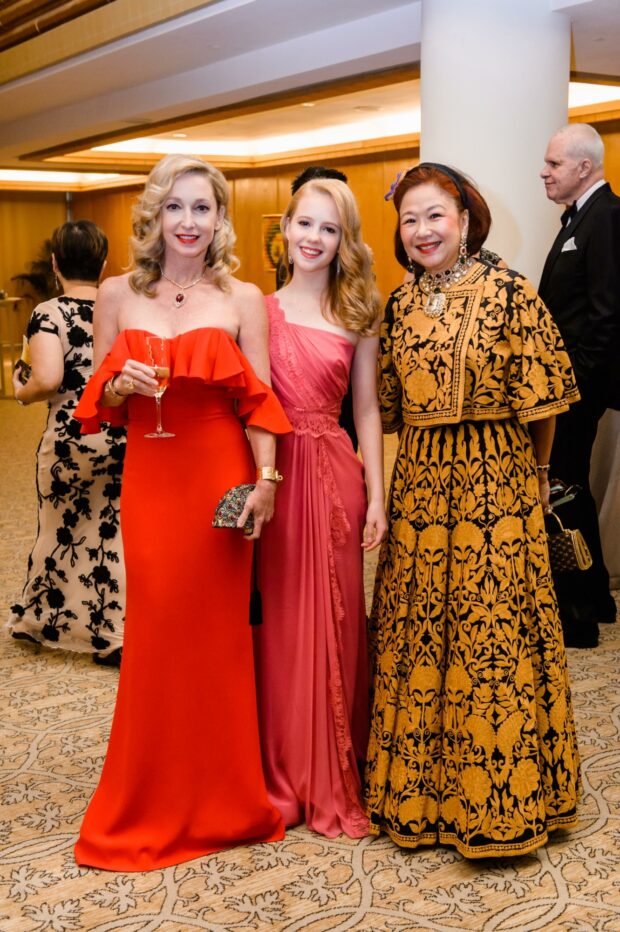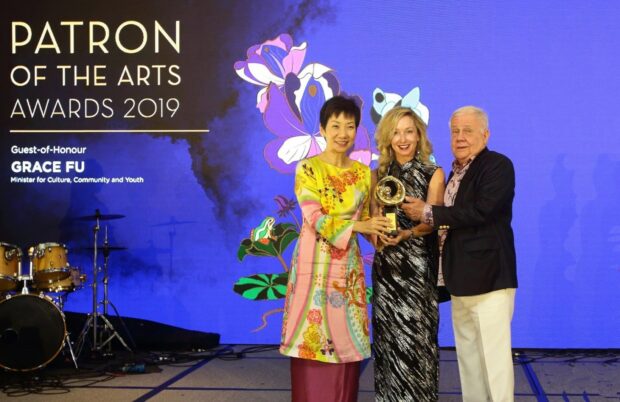 Our heartfelt thanks go out to the three special ladies, and to all SSO patrons who give their financial support, resources, skills and time to the national orchestra.
List of SSO Supporters Honoured at the NAC Patron of the Arts Awards 2019:
DISTINGUISHED PATRON OF THE ARTS (CORPORATES)
Temasek Foundation United
Overseas Bank Limited
DISTINGUISHED PATRON OF THE ARTS (INDIVIDUALS)
Christopher & Rosy Ho
Kris Tan Lay Peng
Mr & Mrs Goh Yew Lin
Paige Parker & Jim Rogers
PATRON OF THE ARTS (CORPORATES)
BinjaiTree
Conrad Centennial Singapore
DBS Bank Limited
Far East Organization
Hong Leong Foundation
Keppel Corporation
Lee Foundation
Singapore Press Holdings Limited
Stephen Riady Group of Foundations
PATRON OF THE ARTS (INDIVIDUALS)
Clarinda & Christopher Martin
Irene Tedja
FRIEND OF THE ARTS (CORPORATES)
Butterfield Trust
G K Goh Holdings Limited
JCCI Singapore Foundation Limited
John Swire & Sons (S.E.Asia) Pte Ltd
Santa Lucia Asset Management Pte Ltd
Singapore Airlines Limited
FRIEND OF THE ARTS (INDIVIDUALS)
Amy & Kevin Gould
André Klein
Andreas & Doris Sohmen-Pao
Arthur & Khim Lee
Beh Swan Gin & Maisy Koh
Cham Tao Soon
Chan Heng Chee
Chandra Mohan Rethnam
Chng Hak-Peng
Christine Ong
David Zemans & Catherine Poyen
Geh Min
Geoffrey & Ai Ai Wong
Gralf Sieghold
Judy Hunt
Julie Lo & Eugene Lai
Kaikhushru Shiavax Nargolwala
Lee Theng Kiat
Leong Wai Leng
Liew Wei Li
Lim Mei
Lin Diaan-Yi
Lito & Kim Camacho
Neil Andrew Tottman
Odile & Douglas Benjamin
Peter C. Y. Wong
Sanjiv & Devika Misra
Thomas Zuellig
Yong Ying-I
For more information on the Patron of the Arts Awards, click here
Latest News
Latest News
Latest News
Latest News
Latest News
Latest News