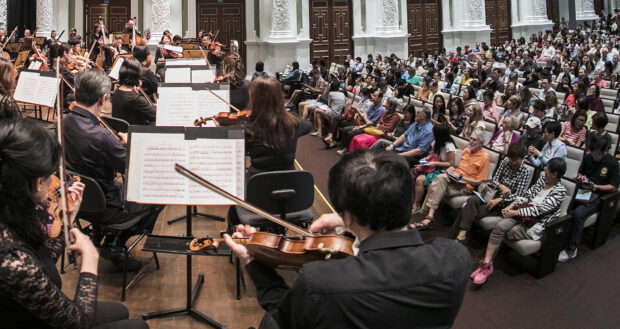 At the Victoria Concert Hall, we usher in the Year of the Rat – with vibrant community events, cross-cultural journeys, and intimate encounters with music. Here are some highlights you'll want to catch!
Vibrant Communities
We welcome you Bach for more at the VCH, with Organ, Francais on 24 February is a fascinating recital by organist François Espinasse.
This is a free concert – held during lunchtime and featuring works from Bach, Franck and Jehan Alain – and sponsored by the Lee Foundation with support from the Singapore Chapter of the American Guild of Organists.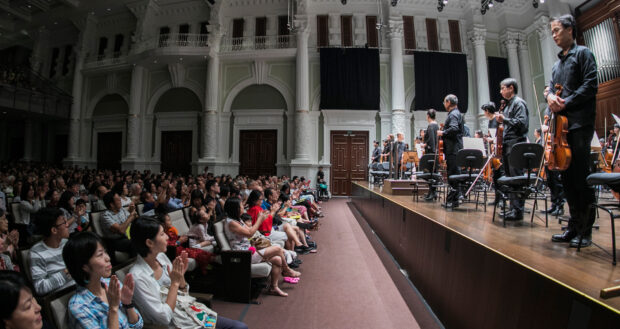 Another free community concert is our ever-popular Lunchtime Concert@VCH, which will return in March, with Singaporean Darrell Ang conducting the SSO.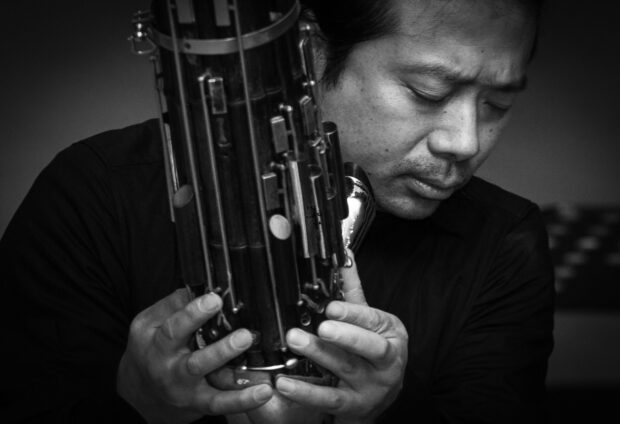 Cultural Crossings
For those who've not heard the Sheng – an ancient Chinese wind reed instrument dating back to 1,100 BCE – here is a rare opportunity to catch virtuoso Wu Wei demonstrate the phenomenal capabilities of the instrument.
On 9 February, Endless Sound (无限的笙) brings him and the SSO together, where they will perform Eastern favourites alongside transcriptions of Baroque classics. This promises to be a heady cultural fusion of melodies starting with Yan Hai Deng's (闫海登) Tunes of Jin Opera (晋调) interspersed with Vivaldi's Sonata Op. 1 No. 12 "La Folia" and Bach's Andante from Violin Sonata No. 2
For chamber music lovers, come April the cosmopolitan Stradivari Quartet will play Mahler, Beethoven and Tan Dun.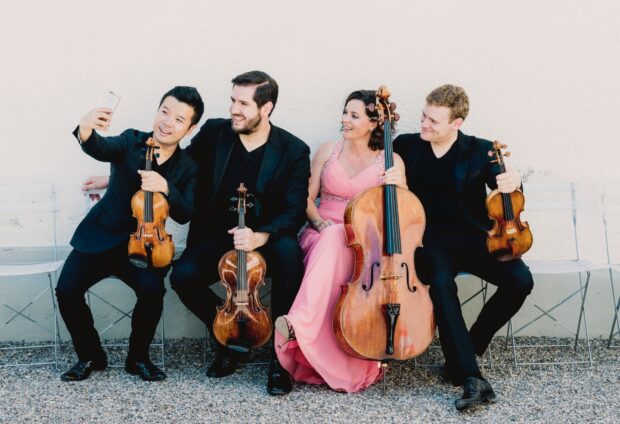 Our young audiences also get to take a Journey Around the World during the school holidays in the last week of March – with conductor and host Jessica Gethin, and the SSO. Pieces include Copland's Appalachian Spring Suite and Li Huan Zhi's Spring Festival Overture.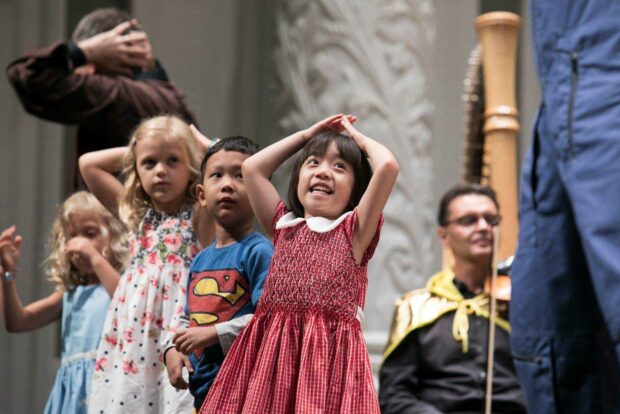 The SSO's Principal Horn, Han Chang Chou, retires this season.
Fondly referred to as "Mr Han" by generations of horn players in Singapore and abroad, on 13 March, we celebrate his career with Mozart's beautiful Horn Concerto No.2 in The Genteel Horn of Mr Han.
On 20 March, a second instalment of VCHpresents: Intimate Moments returns at the VCH Dance Studio.
The Colourful World of Animals (乐享时光: 缤纷的动物世界) features SSO violinist Cindy Lee and other SSO musicians in a musical expedition of Classical and Romantic tunes inspired by animals. Sponsored by Chinese newspaper Lianhe Zaobao, conversations in Mandarin will be moderated by a journalist from the paper.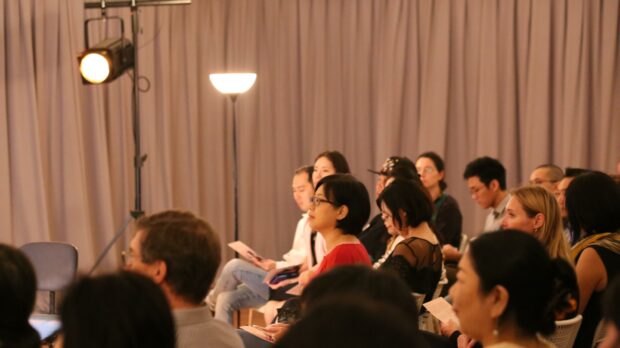 At the Victoria Concert Hall, a musical year awaits. Let us help you find new ways to get closer to the music in this special venue.
Latest News
Latest News
Latest News
Latest News
Latest News
Latest News