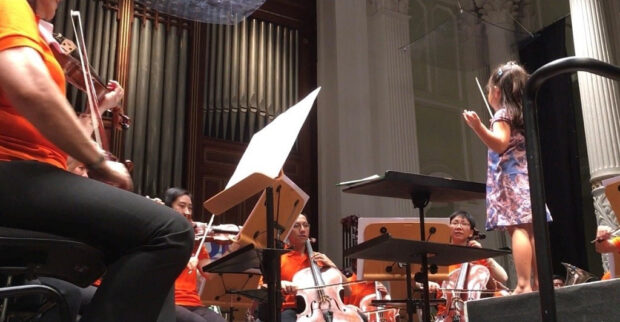 Now into the 43rd year of enriching lives with music, the Singapore Symphony Orchestra has grown in strength and resilience. Thanks to our band of supporters, the national orchestra has been able to put up stirring performances that have touched many hearts.
As we welcome the exciting year of 2022, meet some of our donors who have contributed faithfully to our music-making, and find out more about their love for the SSO!
DANIEL AND GILLIAN TAN – THE STRINGS OF LOVE
Share with us, what made you support music?
Music is an important part of life with the ability to lift the spirit, celebrate and comfort. We recently came across a quote attributed to the late American neo-expressionist artist Jean-Michel Basquiat: "Art is how we decorate space; music is how we decorate time." We think the idea of music embellishing time could be the most beautiful way that one can describe music.
We have been attending SSO concerts regularly for close to 10 years after our daughter Emily started learning to play the violin in 2012. The first concert we brought her to, was an SSO Gala headlined by Neeme Järvi and Vadim Repin in January 2012. We started going only to concerts featuring violin soloists but later expanded our repertoire to include concerts featuring other instruments.
Since 2020, we began making a monthly donation in hope of supporting the national orchestra to keep the music alive. The concert experiences with SSO have become an important part of our lives and connected us as a family. We hope our contribution will inspire more to support the SSO in their vital role in the community, through the impactful music and platforms for our local talent.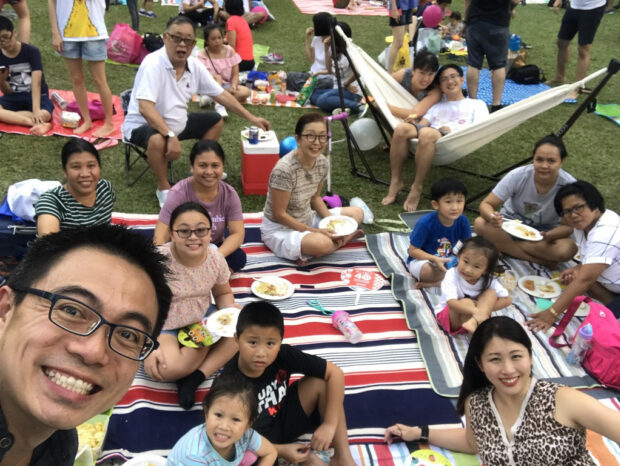 What was one memorable moment you had with SSO as a family?
We fondly remember the SSO Mother's Day Concerts at the Singapore Botanic Gardens where we enjoyed a huge picnic and the beautiful sounds of the SSO with family and friends!
CHENG ENG AUN – THE MUSIC LOVER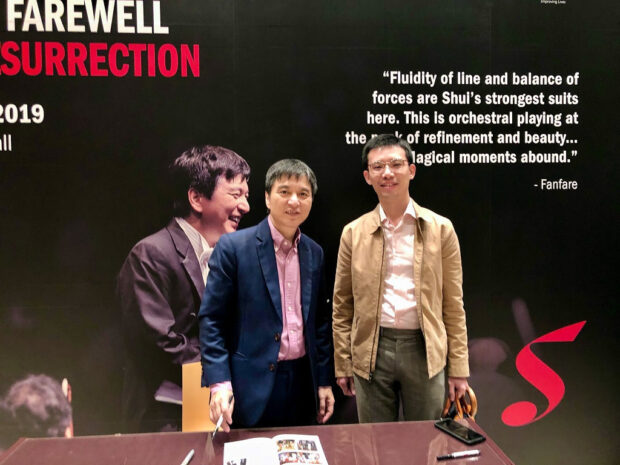 How has music impacted your life?
It is no exaggeration that music keeps me sane and healthy, especially during these challenging times. At times, I find that music expresses reality in a better way than words can. Attending a concert is akin to going on a journey, where one can be detached from reality for a moment. As a window to the soul, music not only allows me to express emotions, but gives joy and hope.
I remember a conversation during an autograph session (ah, those pre-pandemic days!) with a fellow concertgoer, who advised me to introduce more pathos into my musical taste. It was profound, and I have since broadened my musical appreciation and have matured as a result.
Name one of the best memories you have had with the SSO.
I have had many unforgettable experiences with the orchestra and it is difficult to name just one! One that touched me was the heartwarming embrace of a father and son witnessed on the stage at the President's Young Performers Concert in 2018. The beautiful moment between Kong Zhao Hui and Xianlong was a testament to the intimate bond that music has brought into the family. Mr and Mrs Kong must have felt so proud!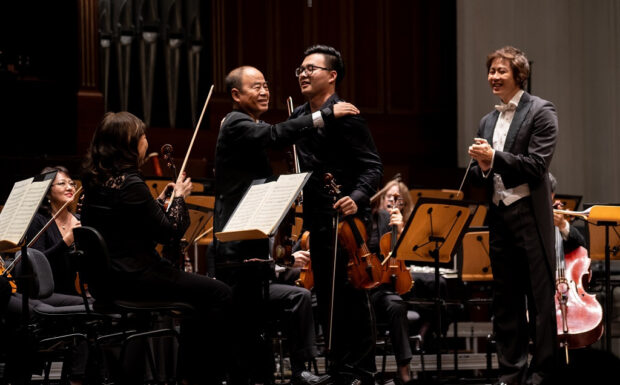 The Singapore International Piano Festival in the same year was a journey to remember, at least for me. After 36 hours on the road while away on a trip, I made it to Esplanade Concert Hall in time to catch the legend of piano legends, Martha Argerich, in her Singapore debut. She surprised the full house with not one, but two encores after her incredible performance. I was deeply inspired and could not sleep after the concert!
JUNE AND PETER SHEREN – THE LASTING MEMORY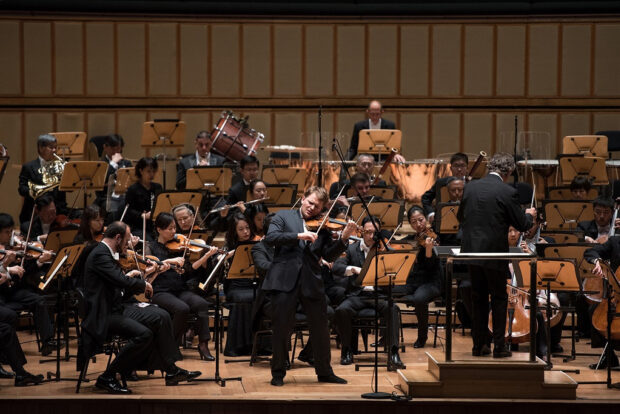 What made you support the local music scene?
The arts nurture and nourish the mind, not just of the individual but also society collectively. Good art challenges the intellect and encourages abstract thought. With June as a medical doctor, we also believe in the art and science of living well.
The SSO is our national orchestra and we love this opportunity to be able to contribute to its growth, knowing how music is transformative and empowers communities. We all need a beacon of inspiration and are thankful that the SSO provides us with that and more.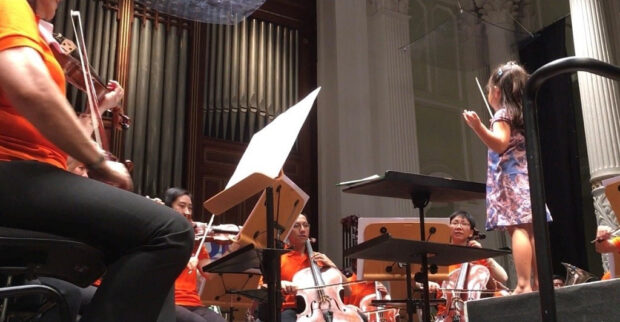 Share with us some unforgettable memories with the SSO.
There are too many memorable experiences we have had with the national orchestra. One of them would definitely be the SSO Babies' Proms. Peter Moore, the conductor of the Babies' Proms, had his ways in charming the little ones. Affectionately known as Uncle Peter to many, our daughter Jade was lucky enough to have been chosen not once, but twice to conduct the orchestra with him.
Our late father/father-in-law, Andrew David Sheren, was the family's docent to orchestral music, operas and Broadway. He visited us on his 74th birthday in March 2016, and we enjoyed Berlioz's Symphonie Fantastique conducted by Jean-Claude Casadesus. Little did we know that would be the last concert we would be watching with him as he left us just two months later. We will always be grateful for these treasured memories as a family with the SSO.
THANK YOU FOR BUILDING THE SSO WITH US
As a language of expression, music is often seen as both a personal and shared experience in one. At the end of the day, it brings us back to our mission to create cherished moments with music.
Knowing we can do that (and more) with your support, makes the work at SSO all the more meaningful, as we continue touching lives through music in the years to come!