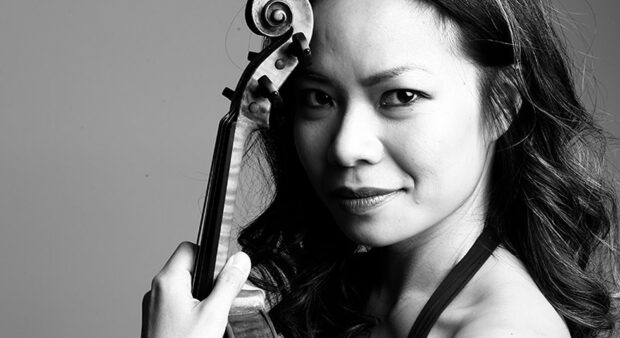 On 11 August, to celebrate Singapore's 53rd year of independence, the SSO will hold an all-Singaporean National Day Concert at the Esplanade Concert Hall.
The evening's programme will showcase our homegrown composers, from veteran Phoon Yew Tien (b. 1952) to rising young composers Syafiqah 'Adha Mohd Sallehin, Chen Zhangyi and Wang Chenwei. The concert includes orchestral and choral performances of Semoga Bahangia, the catchy Munnaeru Vaalibaa and Liang Wern Fook's Xinyao Medley.
Our audience will also get to hear a rare version of Dick Lee's "Home", arranged by Kelly Tang, performed by the SSO and the three combined choruses of the Singapore Symphony Group.
For the first time ever, the SSO will broadcast excerpts of the concert on SSO's Facebook live. Part of the concert will also be telecast to the Esplanade outdoor theatre, for viewers along the waterfront.
In anticipation, we spoke to the women of the special celebration. They are Singaporean composer Syafiqah 'Adha Mohd Sallehin and violinist Kam Ning, who is the soloist in Chen Zhangyi's Vanda Concerto.
INSPIRED BY A FOLKTALE RARELY TOLD
Interview with Syafiqah 'Adha Mohd Sallehin, composer, Girl's Theme from Ikan Girl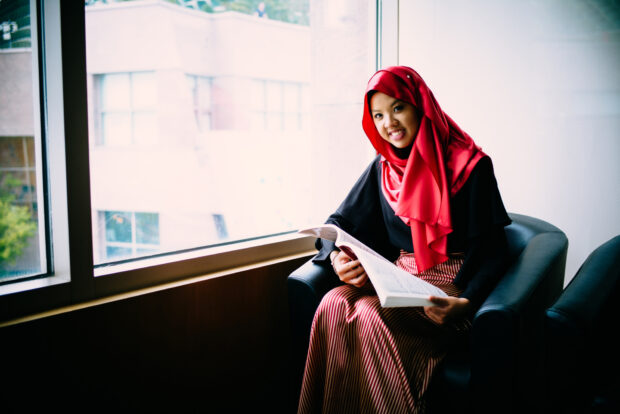 Q: What led to the creation of Ikan Girl and how do you think Singaporeans can relate to it?
Ikan Girl was a music and dance-movement theatrical work that was devised in 2016 for the 2nd Singapore International Festival of Music, and it was based on Syair Bidasari.
Syair Bidasari is a romantic Malay epic in the syair poetic form, written in Jawi script from as early as 1750, although its writer is unknown. This pan-Malay folkloretells the story of an orphaned girl named Bidasari, who was abandoned in a forest as a baby together with a water-filled bowl that contained a fish in it. A merchant, who later became her adoptive father, found her and discovered that when the fish was taken out of the water, the girl would become lifeless—Bidasari's life was magically bonded to the fish! This was how the devised work came to be called Ikan Girl ("Fish Girl"). The story then chronicles how Bidasari valiantly faces her adversities until she is saved by a prince.
Syair Bidasari is a folktale rarely told in Singapore, as compared to other stories such as Singapura Dilanggar Todak (the mythical swordfish attack on Singapore) or Badang (a strongman of the same name). Nonetheless, it is a treasure of our heritage, coming from the 18th and 19th century Malay world of which Singapore was an integral part. In this respect, I think that more Singaporeans should hear of this brilliantly written story that is filled with wondrous imagination, which eventually became the inspirational spark of my musical creation.
Q: What advice do you have for budding young Singaporean composers?
My number one advice is this, "Complete, not perfect." Keep on writing and complete the work, and don't burden yourself with the worry that it will not come up to others' expectations or to your definition of perfection. If you worry about the outcome, you might find yourself in a struggle to even start writing the work. Trust in the process and keep finding opportunities for yourself, as it is with experience that you will get better.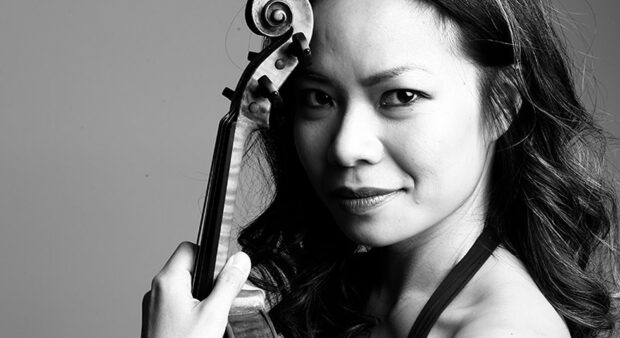 Q: What do you think of the Vanda Violin Concerto?
Vanda is fascinating—I've never played music inspired by plants before! I first heard Zhangyi's Clara Luna as part of the jury of the Singapore International Violin Competition in February earlier this year and it is indeed a pleasure to once again hear his sense of imagination and the humour in his writing for this violin concerto.
Vanda, of course refers to Singapore's national flower, Vanda Miss Joaquim and you can hear in the first movement how she came to be 'born' by being introduced to her 'parents', Vanda Teres and Vanda H. who each have unique themes; Vanda Teres being the more heroic in character and Vanda H. being rather coy and tender.
The middle movement is a Scherzo Cosmopolitan in which Zhangyi depicts Singapore as a garden city. You hear the liveliness of city-living in the often syncopated and swinging rhythms. Then there is a rather more spacious and 'green' Jardin ("garden") episode right in the middle of the movement before it all falls back into the rollicking city scherzo character.
The third movement is essentially a moto perpetuo depicting city life in all its relentless energy.
Q: And you're writing your own cadenza for the third movement?
Now I love the fact that the composer has asked me to write my own cadenza for this movement. It won't be the first time I've written my own cadenza but considering the fact that this is a contemporary piece as well as the fact that Zhangyi is no stranger to incredibly imaginative directions in his music, as evidenced in Clara Luna, I'll say this gives me licence to step outside the box. Far outside the box!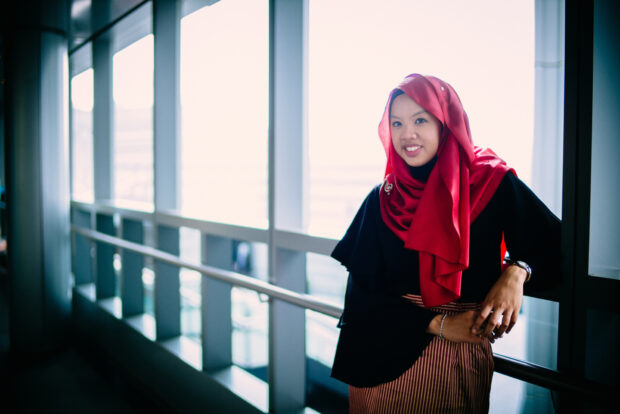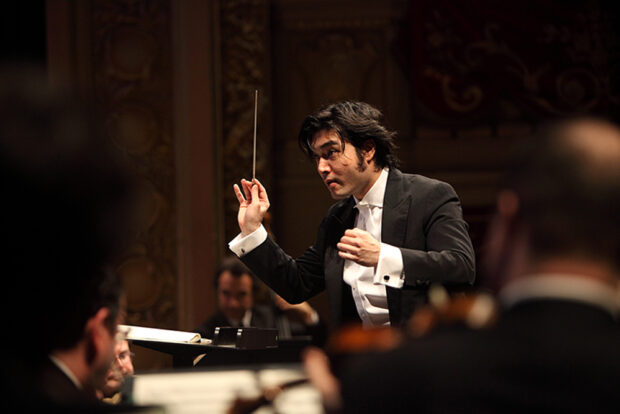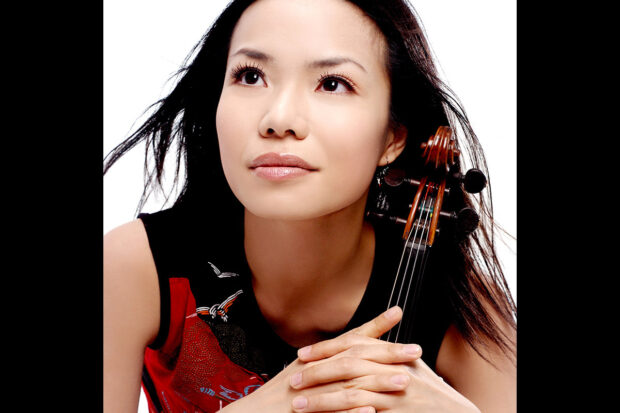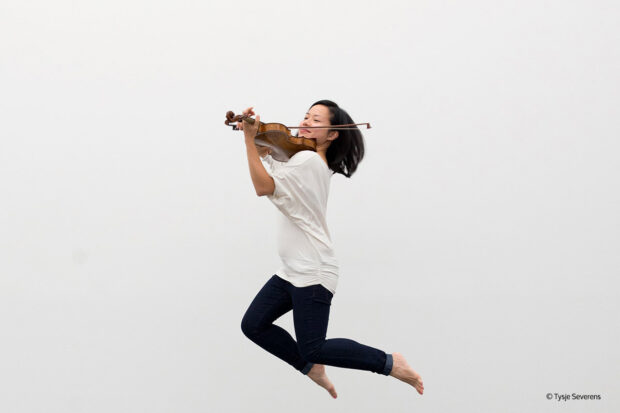 Latest News
Latest News
Latest News
Latest News
Latest News
Latest News