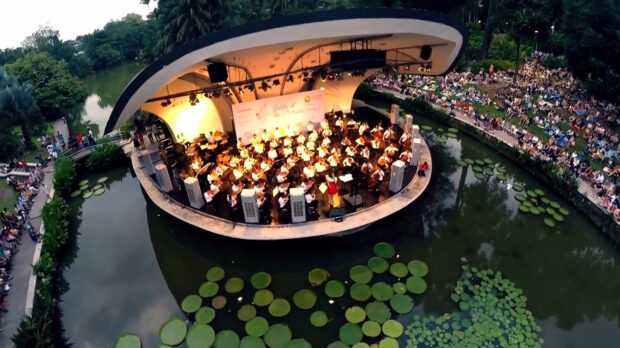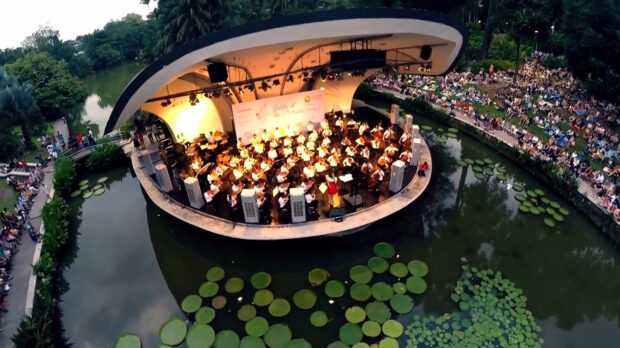 Since its first concert at the Singapore Botanic Gardens in 1984, the SSO's free concerts on the Shaw Foundation Symphony Stage have drawn capacity crowds to the slopes of the Palm Valley.
So it was only natural that the celebration to mark the 5th anniversary of the Gardens' inscription as a UNESCO World Heritage Site would include an SSO concert. While safety precautions related to the ongoing coronavirus pandemic prevented us from performing live at the park, the online response to our digital concert was no less enthusiastic.
Streamed on Sunday 26 July 2020 at 6pm, the Singapore Symphony Orchestra (SSO), together with The National Parks Board presented the first City in Nature online concert comprising a series of recordings of SSO performances.
With a welcome from SSO Associate Conductor Joshua Tan, the 45-minute online concert launched into a recent recording of the Largo from Bach's Concerto for 2 Violins in D minor featuring violinists Chloe Chua and Karen Gomyo together with musicians from the SSO, all who performed from home.
Then came a nostalgic journey through these past performances recorded at the Botanic Gardens: Over the Rainbow featuring vocalist Rani Singam (recorded on 7 August 2016), Fantasy on Bizet's Carmen by Chloe Chua (recorded on 12 May 2019) and Tchaikovsky's Finale from Swan Lake (recorded on 12 May 2019). All three were conducted by Joshua Tan.
There were also a few recordings of performances at the Victoria Concert Hall under Lan Shui: Tchaikovsky's Waltz of the Flowers from The Nutcracker (recorded at on 5 February 1999) and Presto from The Four Seasons (Summer), featuring violinist Igor Yuzefovich (recorded on 22 Oct 2016). The concert finale was the perennial local favourite, Home, recorded at the Singapore Botanic Gardens on 29 July 2018.
The City in Nature concert also showcased flora and fauna from Singapore's parks and gardens, streetscapes and vibrant biodiversity, creating a unique experience with local nature and music.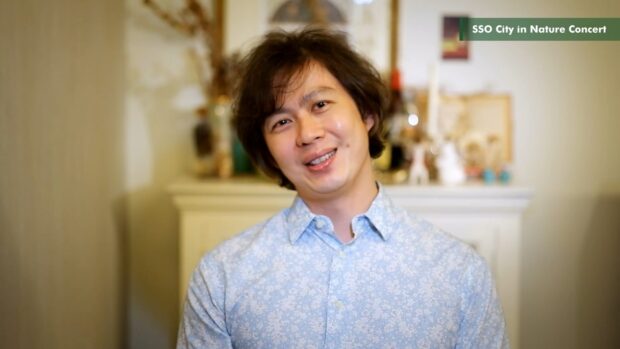 Latest News
Latest News
Latest News
Latest News
Latest News
Latest News