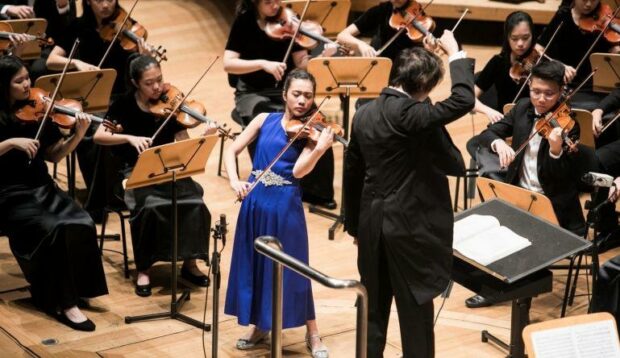 On 19 June, the Singapore National Youth Orchestra, or SNYO, held a performance at the Esplanade Concert Hall, conducted by SNYO Principal Conductor, Joshua Tan.
The two-hour programme included Holst's The Planets and Bartok's Dance Suite. The orchestra featured 88 SNYO members, 13 SNYO alumni, and six musicians from the Malaysian Philharmonic Youth Orchestra, or MPYO. (SNYO members have performed with the MPYO in Kuala Lumpur in past years, and this is the first year the Malaysian musicians are participating in an SNYO concert.)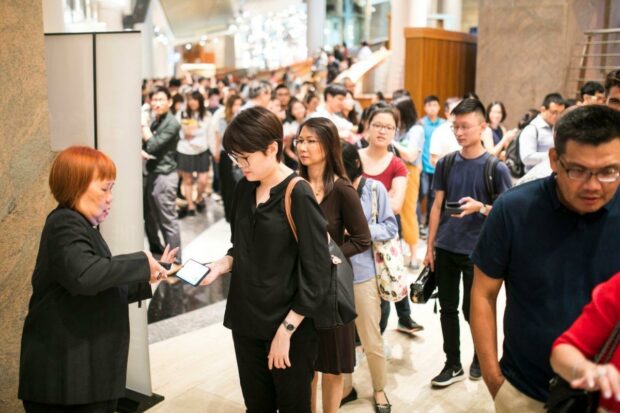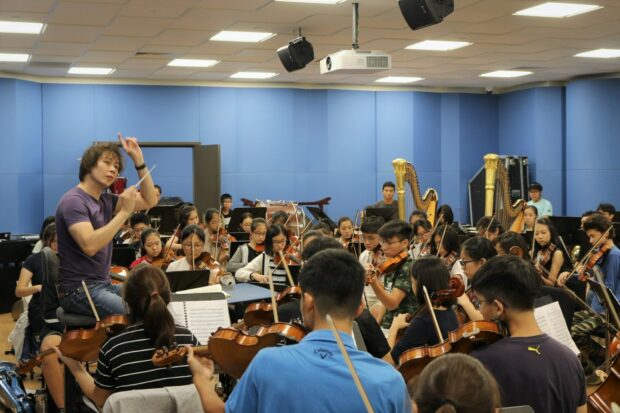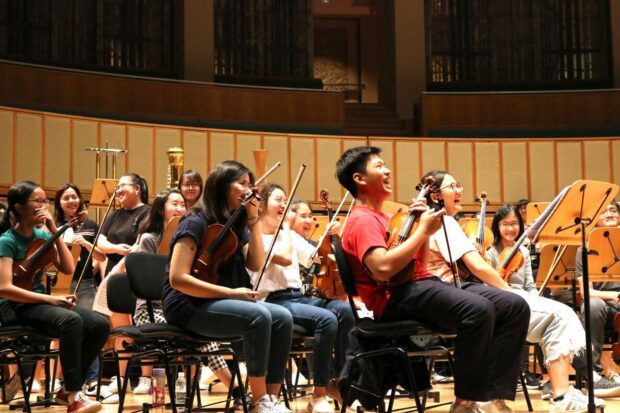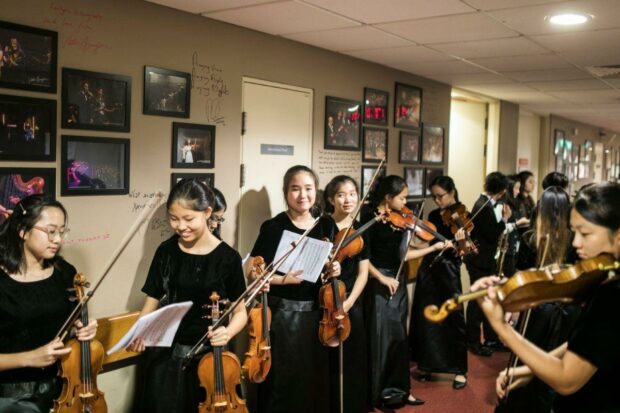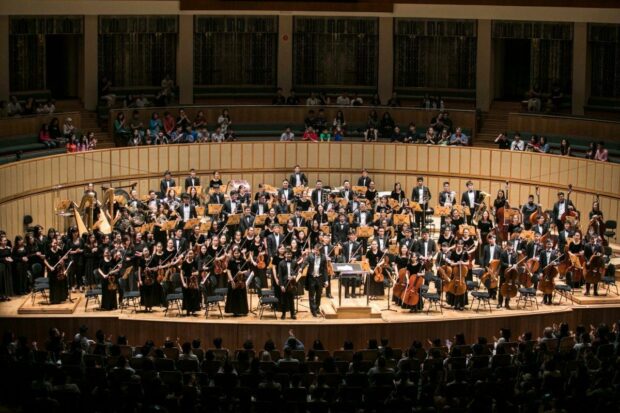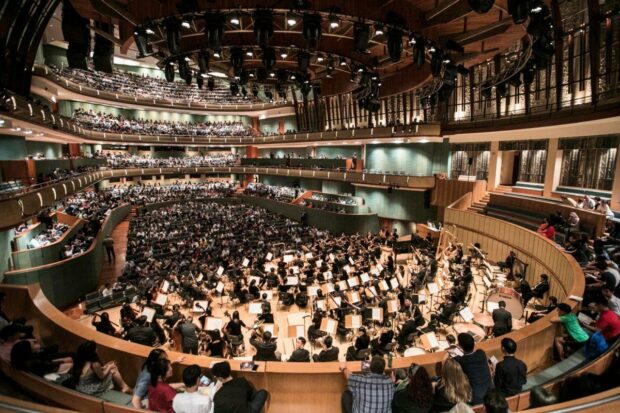 Another alumnus who reunited with SNYO for the concert was Claron Tay, 29, who played the double bass. "Attending rehearsal was nostalgic, bringing me back to my school days," he said. "It was exhilarating to see a fully packed Esplanade Concert Hall and to share the proud moment standing on stage with the SNYO again after 10 years."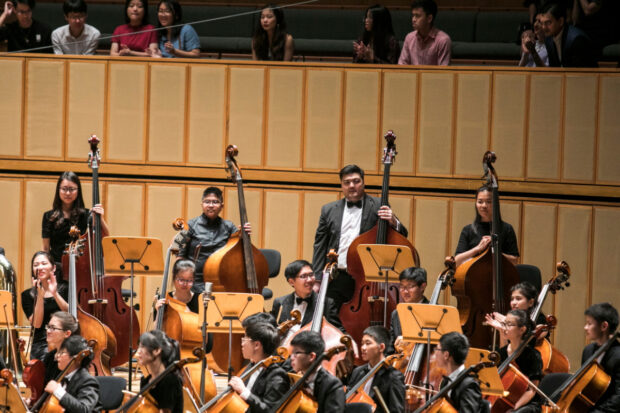 FIVE QUESTIONS WITH ALYSSA GOH
The concert also featured Alyssa Goh, 15, winner of the 2019 SNYO Concerto Competition, who performed Mendelssohn's Violin Concerto, to enthusiastic applause. Alyssa took some time out to share about her musical pursuits and more.
What led you to learning the violin and how old were you?
I have two older brothers; one plays the piano, the other plays the violin. Just before I turned three, my parents asked what instrument I would like to learn. I asked for both the piano and the violin. However, my fingers were too small and weak to play the piano then! So I started on the violin first.
You were winner of the 2019 SNYO Concerto Competition. Overall, what does everyone think of your music pursuits?
I am blessed that I have friends and family who are very supportive of my music pursuits. Many of my friends think it's cool to be able to play a musical instrument, and my family members advise and encourage me in my decisions and endeavours.
Any plans to pursue music as a career?
I'm currently inclined to pursue music as a career, with a view to joining a professional orchestra, performing, and teaching in the future.
What else do you enjoy doing, aside from music?
I enjoy gymnastics as it is a fun way of exercising. It also increases my flexibility and stamina, and I get to learn to do all the cool stunts! I also enjoy baking because other than through music, I also like to bring joy to people through food. I bake chocolate chip cookies, brownies and cupcakes. My friends tell me they taste pretty good.
Lastly, although I don't get to do it often, I like to travel to take "breaks from reality". I enjoy engaging in different learning experiences and taking beautiful photos of spectacular scenery in other countries.
Complete this sentence, "When I'm not playing music …"
When I'm not playing music, I do what most other teenagers do – eat, sleep, study, use social media (& repeat)!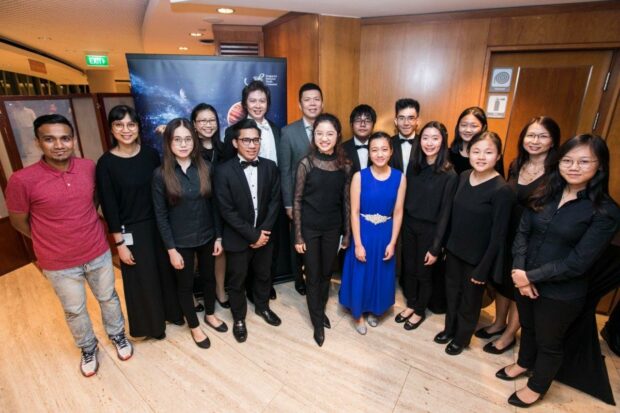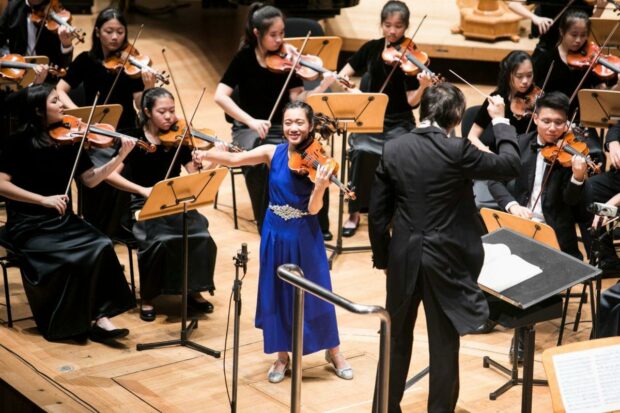 A "National Project of Excellence", the SNYO comprises over 180 talented young musicians aged 10 to 21, representing more than 60 schools across Singapore. Its distinctive music talent development programme includes tutoring from professionals, including those from the Singapore Symphony Orchestra.
To learn more, visit www.snyo.org.sg
Latest News
Latest News
Latest News
Latest News
Latest News
Latest News