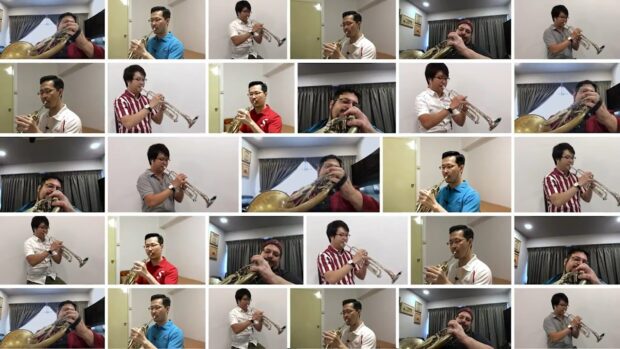 To help campaign for donations for The Invictus Fund, three SSO musicians have recorded a special 9-part arrangement of the Jupiter Hymn from Gustav Holst's The Planets.
Inspired by the planet that symbolises generosity and good nature, Holst had named the fourth movement of The Planets "Jupiter, the Bringer of Jollity". Jamie Hersch (Horn), Hoang Van Hoc (Horn) and Lau Wen Rong (Trumpet) each recorded three parts of Van Hoc's arrangement of the familiar and stirring melody from their respective homes.
Titled "SSO Musicians Play for Invictus", the campaign's proceeds will go fully towards The Invictus Fund which channels 100% of the donations to social service agencies that are helping the vulnerable get through the pandemic. The appeal will run on the ComChest website from 25 June to 31 August.

We hope this gesture of solidarity from our musicians will inspire you to lend your support to this cause. Thank you.
Latest News
Latest News
Latest News
Latest News
Latest News
Latest News