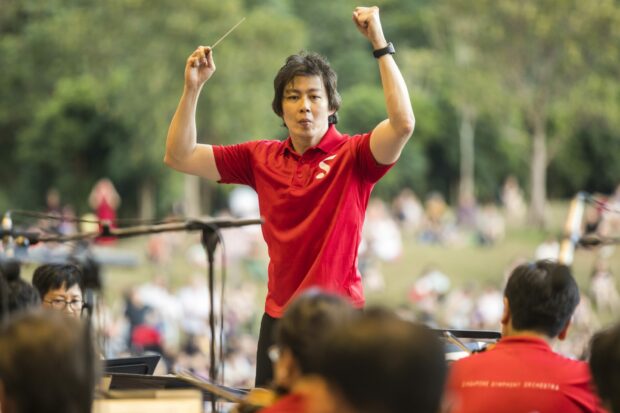 You might have seen him last year conducting the SSO to a live screening of West Side Story the musical, at Victoria Concert Hall conducting the Christmas concert, at the community concert at ITE Central, the free concert at Gardens by the Bay, or the Children's Concert…and thought, who is this Superman conductor who seems to be able to do everything?
SSO Associate Conductor Joshua Tan began learning music at the age of six, when he picked up the violin. "But it wasn't my choice," he quipped. "My father chose for me."
Initially Joshua hated learning the violin, and he wanted to stop several times. All that changed on a bus ride to music lesson.
For his undergraduate studies, Joshua successfully enrolled in the prestigious Eastman School in the US. And because he started practising in earnest quite late, he decided to take conducting classes to give him an edge. "Looking at full scores gave me a macro view and opened up my mind. It helped me to better understand the excerpts I prepared for auditions."
After graduation, he secured a position in the SSO in 2001. Even then, every summer, he would keep up with conducting, performing at festivals abroad whenever he could. In 2005, Swiss conductor Charles Dutoit accepted Joshua as a student after a masterclass and suggested he seek out James DePreist at The Juilliard School for conducting studies.
When he asked then SSO Music Director Lan Shui for advice, the latter said Joshua "must be crazy to want to be conductor." Joshua believes it is because conducting is "like missionary work – you've to be totally devoted to it." And most times one works alone.
In 2007, after six years at the SSO, Joshua left for Juilliard. "It was a tough decision. I never set out to be a conductor. It was my dream to play in an orchestra, but I was conducting more and more."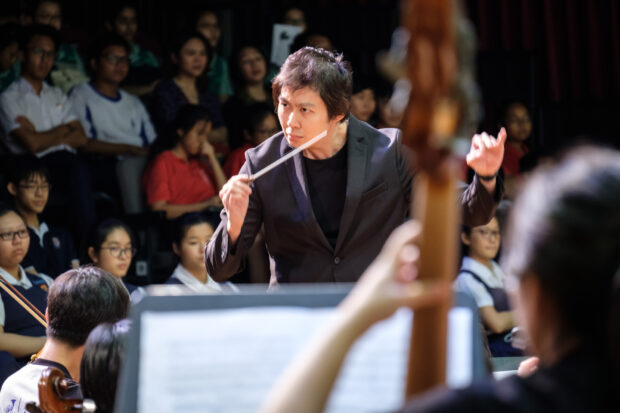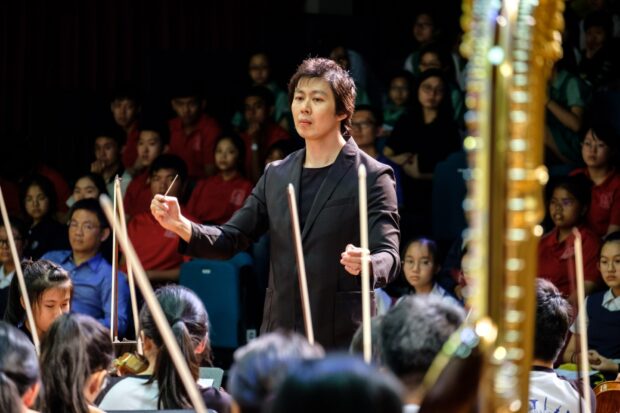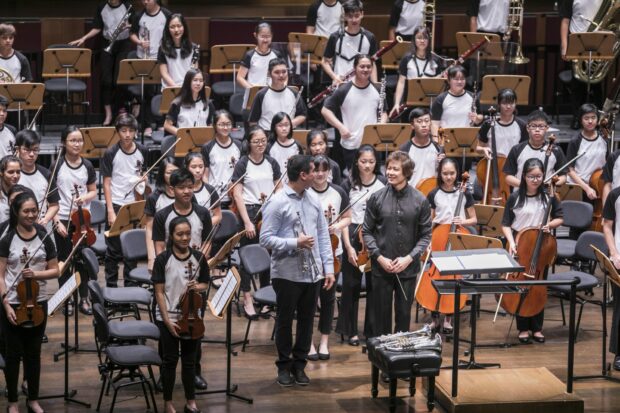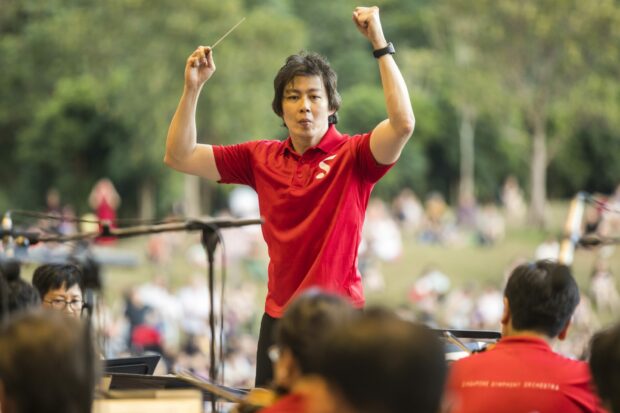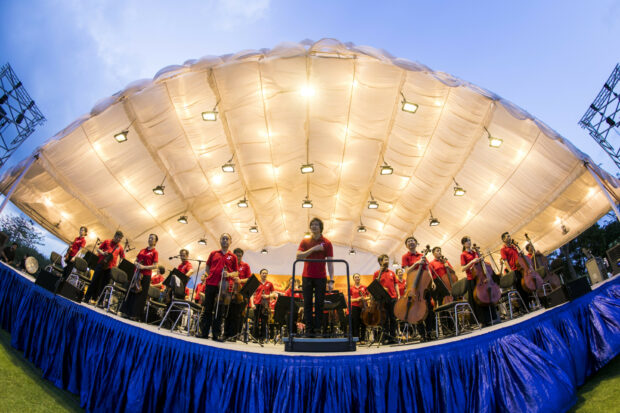 "Conducting is about working with the musicians towards a common goal," he continued. "You have to respect everyone's views, as long as they contribute and make the performance better."
These days, Joshua is conducting every week, either the SSO or the Singapore National Youth Orchestra (SNYO), where he is Principal Conductor.
Unlike programming for a professional orchestra like the SSO, where "you can basically programme anything", when programming for the SNYO, Joshua takes into account the educational aspect and the ability of the amateur young musicians. It's the same approach he took when he was conducting young professional orchestras in China, "I had to think about how to train the orchestra technically and artistically through the repertoire." These days, he is learning to "let go and trust more, because there are some very good players in the SNYO."
However, when it comes to rehearsing, his approach to the two orchestras is not that different. "The process of learning the music is the same. And regardless of which orchestra it is, my role is to address issues at the rehearsal, to provide solutions for the different problems and challenges that arise."
On challenges, does he have a special talent for these complex multi-media concerts he's always being approached to do, from the BBC Planet Earth series, to the "no room for error" West Side Story special concert, or the Casino Royale concert he just did with "the other SSO" (Sydney Symphony Orchestra)? And what about the operas and ballets that he also conducts?
"West Side Story was really challenging. It was a live orchestra playing to a movie screening with pre-recorded singing and dance steps. There was no room for error, you have to be absolutely spot on because everyone will be able to see the mistakes."
Joshua feels blessed to have all these opportunities. Ballets and operas present different approaches. "When you're in the pit, accompanying singers or dancers – it opens up your mind. There's so much more collaborative work. I grow as an artist with all these different experiences."
Joshua frequently travels for work. In his free time, he goes to the gym because "it helps in this job to be physically fit." Other than eating a little and saying a prayer before a concert, he doesn't have quirky rituals before going on stage. Although a picture of calm and composure in the concert hall, he still gets nervous before every performance.
"It's actually quite normal for musicians and conductors. I believe if you really care for your art, there has to be a certain degree of nerves and adrenaline."
Any favourite moments? His answer was immediate:
"Seeing the orchestra members and audience moved. In that short moment in time, they are transported somewhere else, away from their thoughts and troubles.
"It doesn't matter what our languages, cultures, backgrounds are – the reaction is universal. And this universal language of music is especially important in our world at this time."
Latest News
Latest News
Latest News
Latest News
Latest News
Latest News