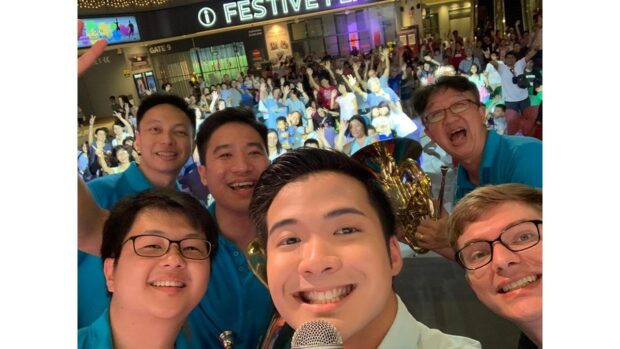 Continuing our celebration of the orchestra's 40th year, SSO's travelling brass ensemble caught up with residents in Bedok and Tampines.
Marking our milestone, we collaborated with the National Arts Council's "Arts in Your Neighbourhood" series, where the SSO brass section was heard at Bedok Town Square and "Our Tampines Hub" on 10 and 17 March, respectively.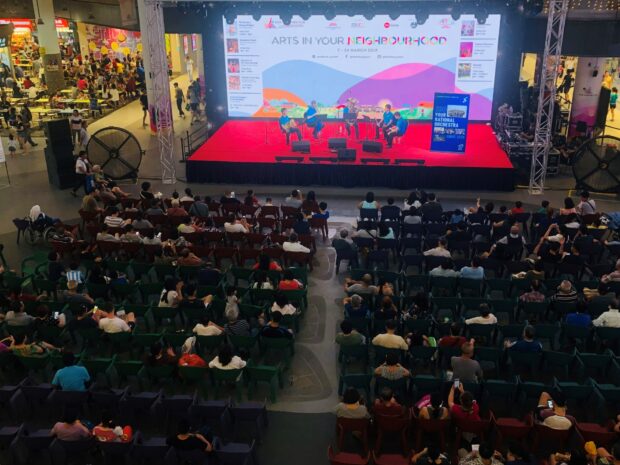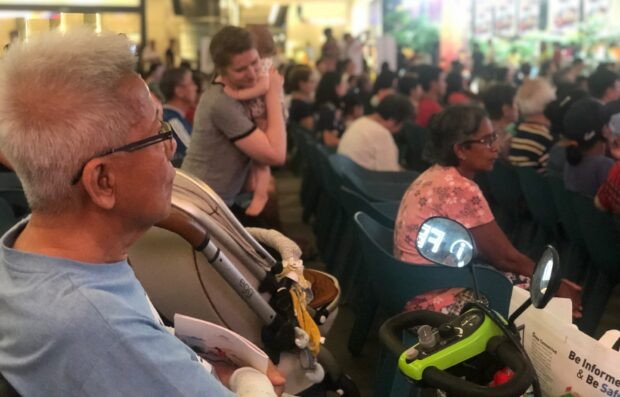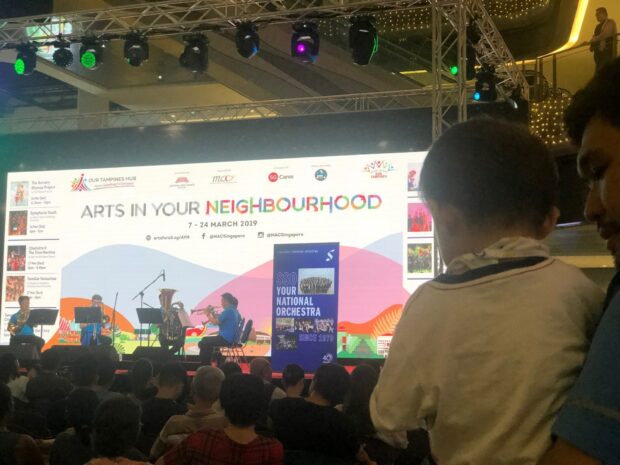 Our brass quintet performed to bustling weekend crowds with a repertoire that included classical greats, film themes and evergreens. The appreciative audience bopped to the Theme from The Pink Panther, Home by Dick Lee, and the Star Wars Theme. They were also treated to a brass arrangement of Mozart's familiar Eine Kleine Nachtmusik and local composer Liang Wern Fook's familiar xinyao piece, 细水长流.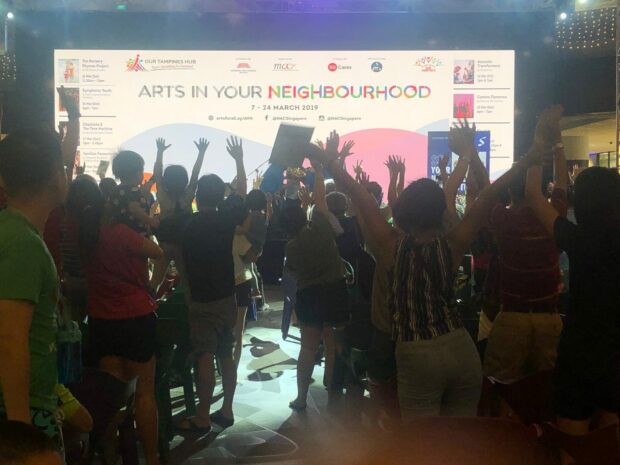 Missed out on our March gigs? Catch the SSO 40th Anniversary Travelling Ensemble at Bayfront Pavilion, Gardens by the Bay on 14 April and at Jurong Lake Gardens on 28 April.
Our community concerts are only possible with public donations that can go towards production costs. Contributions also enable us to stage world-class productions, pay for instrument repairs, bring our performing groups on tours.
To find out more about giving to the SSO, visit www.sso.org.sg/support-us
Latest News
Latest News
Latest News
Latest News
Latest News
Latest News