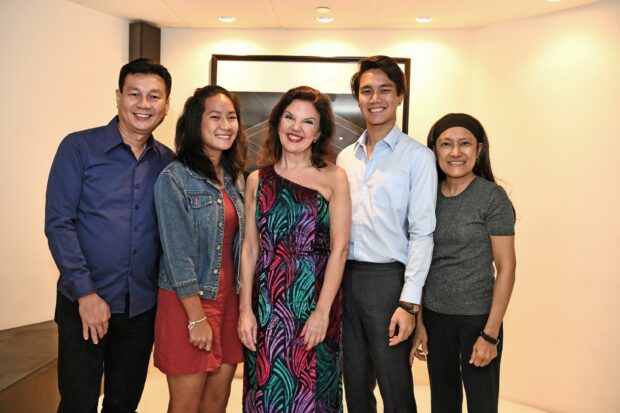 It began with an email. A hospice administrator had written in, asking if concert tickets were available for a patient to attend an SSO concert with her family.
Patients referred to HCA Hospice Care have life-limiting illnesses with prognosis of less than a year. The facility provides palliative and hospice support and looks after 3,600 patients annually, relying solely on donations and grants.
"A good day?"
The patient's name is Dedi, a 53-year-old who had moved from Thailand to Singapore two decades ago to work in a software company. Dedi currently attends HCA's day hospice twice a week, which lets her interact with other patients and engage in constructive and therapeutic activities ranging from yoga to outings to places of interest.
A Singapore permanent resident, Dedi quit her job and became a full-time homemaker when she had her children, a boy and a girl, now in their early 20s and teens, respectively.
In one of her sessions at the hospice, Dedi was asked what a "Good Day" would be for her. She made a list and narrowed it down to music. She fondly recounted going to concerts in Thailand in her youth and, in Singapore, bringing her children to music lessons and watching them practise. Both had received violin lessons, and her son William continues to plays in ensembles and busks occasionally with friends.
Dedi decided that a good day for her would be to attend a classical music performance with both her children and husband — hopefully one that features the violin. Due to home commitments and finances, her last concert outing was almost 20 years ago.
Meet-and-greet with Tasmin Little
On 13 February, the SSO welcomed Dedi and her family to a concert at the Esplanade Concert Hall. Premier box seats were allocated to the family through a sponsorship by Keppel Corporation, called "Keppel Nights@SSO", which extends complimentary tickets to charities and their beneficiaries.
The violinist captivated the audience with what one reviewer called "a sense of calm control… and concentrated musicality", in her performance of Bruch's G Minor Violin Concerto. In the encore, the virtuoso serenaded the hall with Bartok's Romanian Folk Dances No. 5 and 6.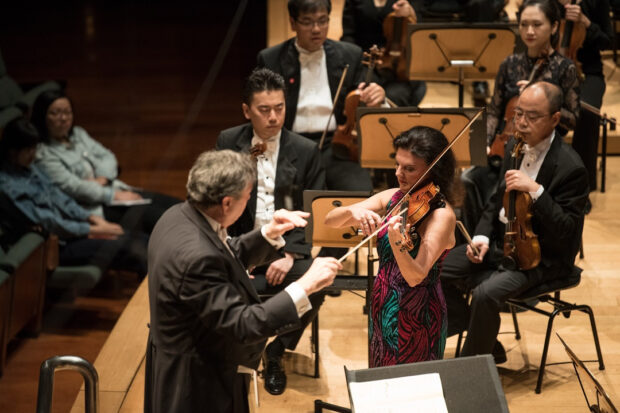 For Dedi, it was an evening beyond her expectation. "She is so amazingly talented, and has such charisma on stage. I can still remember the sound of her violin, and her concerto was so moving. How beautiful it was."
The SSO also arranged for Dedi to meet Tasmin, who readily agreed.
"When we chatted I realised she is just a year older than me," Dedi described her meeting with Tasmin. "And she really took time to speak to me and my family and answer questions about her career."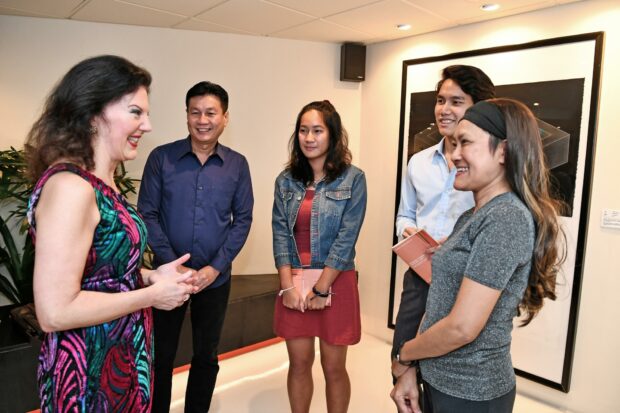 Dedi added, "Music gives me life. It has helped lift me up from my sadness, especially at the time I was diagnosed. When the hospice social worker first asked me, 'What is a good day for you?' I thought, wow, there are actually so many good days for me. Time with my family, listening to music, watching my children learn and grow. I'd never been to an SSO concert before, and I'm so glad I could have my family with me for this."
Latest News
Latest News
Latest News
Latest News
Latest News
Latest News