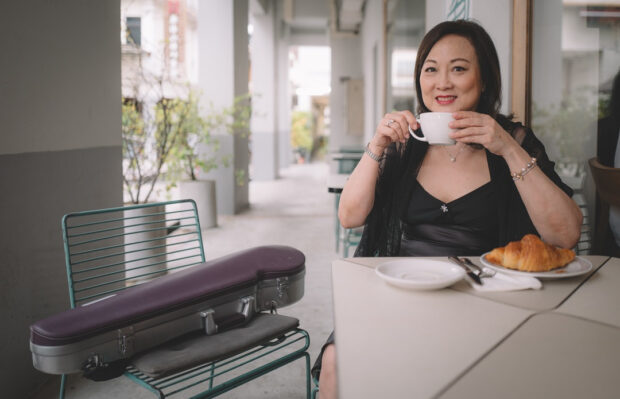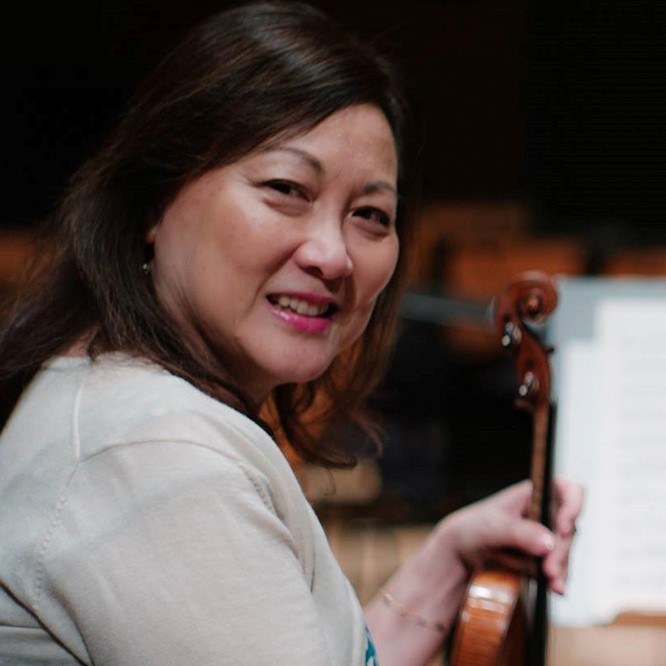 A Lifetime Commitment to Music
After an incredible career spanning four decades, Lynnette Seah, acclaimed violinist and co-concertmaster of the Singapore Symphony Orchestra (SSO), will retire at the end of November 2019.
Over the last 40 years, for generations of music lovers in Singapore, Lynnette became the face of the SSO. For numerous visiting musicians, she became a warm constant presence. Lynnette joined the orchestra in 1978, and she made her debut as Acting Concertmaster and Assistant Leader at the inaugural SSO concert in January 1979. She is the only musician to have performed with the SSO full-time since 1979.
In 2006, Lynnette received the Cultural Medallion for Music from then-President of Singapore, S R Nathan, as an acknowledgement of her contribution to the development of Singapore's national orchestra. She was one of the first two recipients to be receiving the Cultural Medallion from the President of Singapore as it was previously conferred by the Minister of Culture/ Minister of Information, Communications and the Arts before 2006.
Mr Goh Yew Lin, Chairman of the Singapore Symphony Group, who has known the SSO veteran since the early 1990s, paid tribute to Lynnette at a special concert on 14 November. He also shared an anecdote attesting to her generosity, telling the audience about an incident that took place when the orchestra was touring Europe in 2000. One of the orchestra's violinists was asked to perform as soloist for the Butterfly Lovers Concerto but had only brought for the tour a violin more suited to orchestral playing as he had not been scheduled to play any solos.
Resplendent in red, Lynnette then joined Mr Goh on stage to thunderous applause. She took her first bow of the evening to an outpouring of love from fans and friends in the audience. She then joined harpist Gulnara Mashurova and other SSO musicians in an enchanting evening of French works where she took centrestage in Massenet's Meditation from Thaïs and Fauré's Piano Quartet No.1.
The evening ended with multiple curtain calls and a standing ovation from the audience. It was hard to let go, indeed.
Special thanks goes to the Embassy of France who supported the concert as part of the Voilah! France Singapore Festival.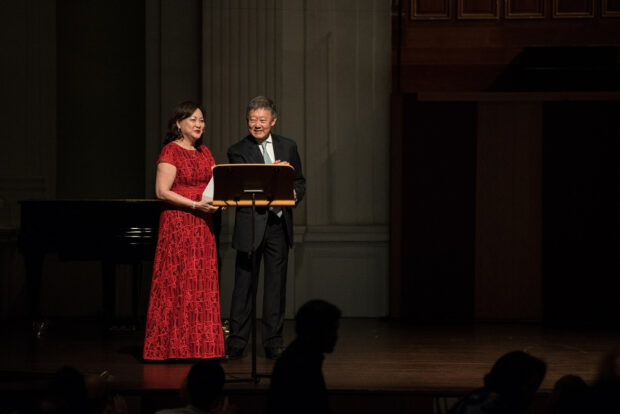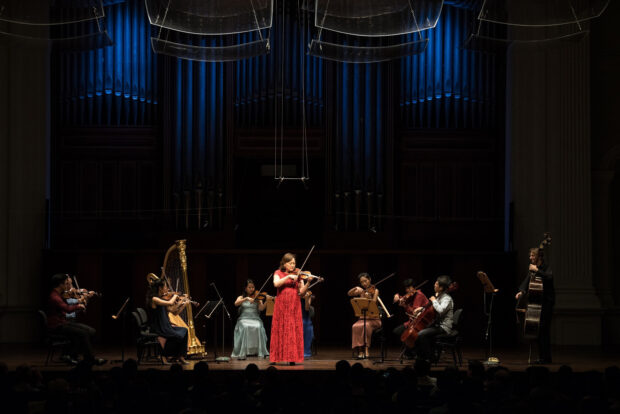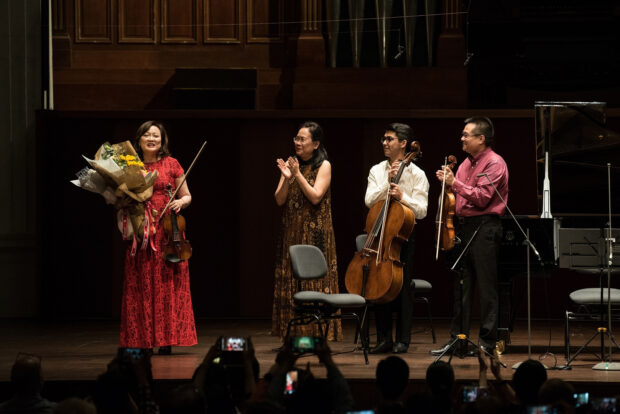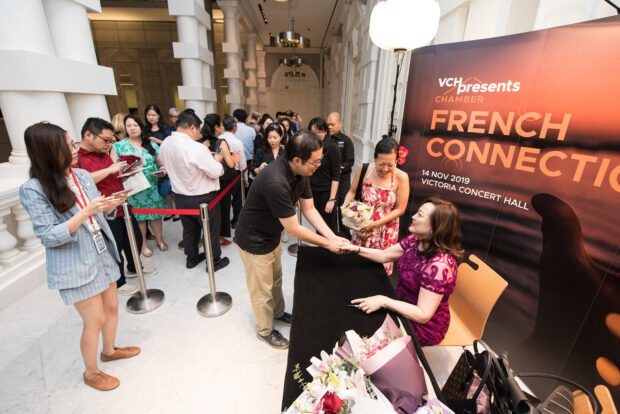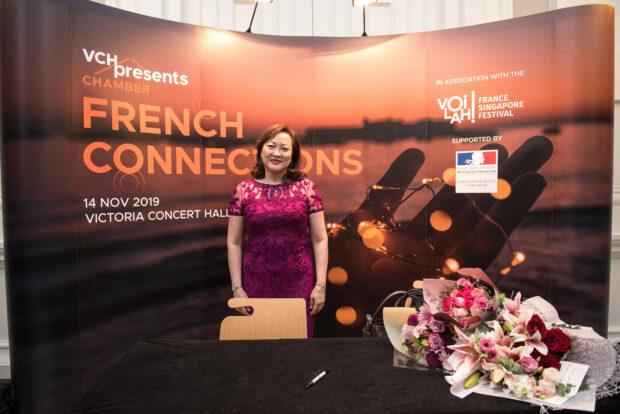 Lynnette Seah's career in photos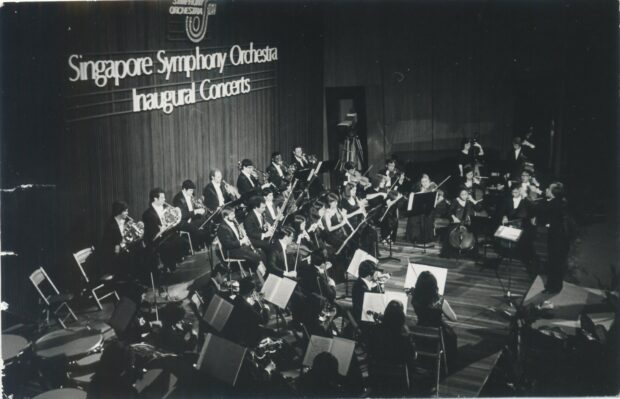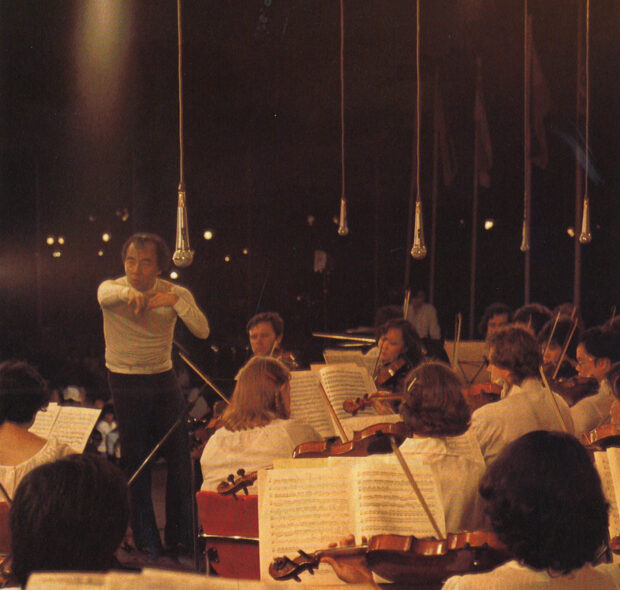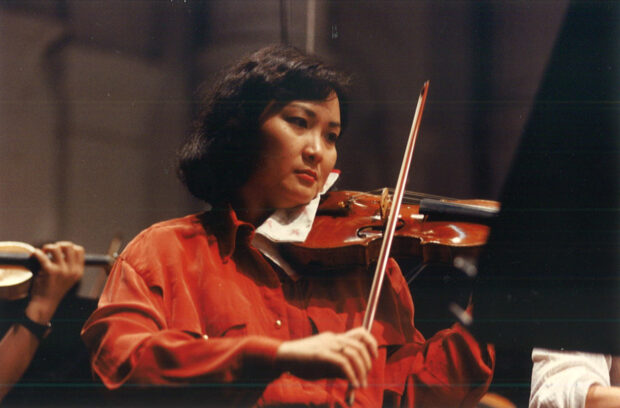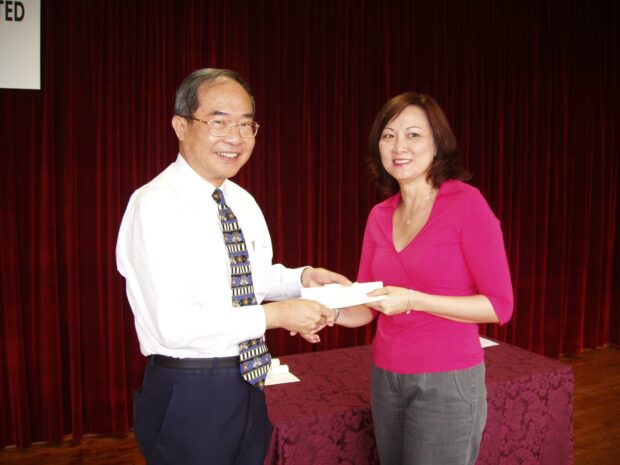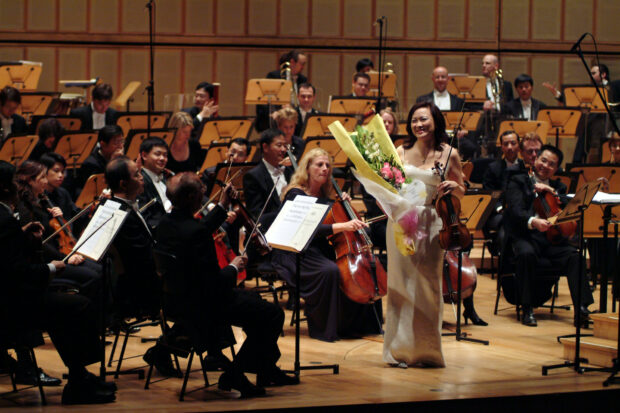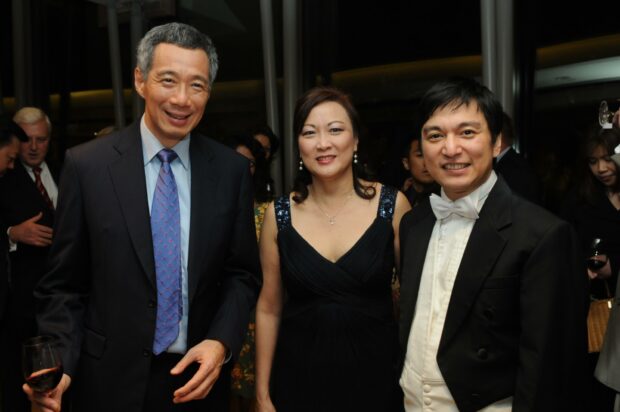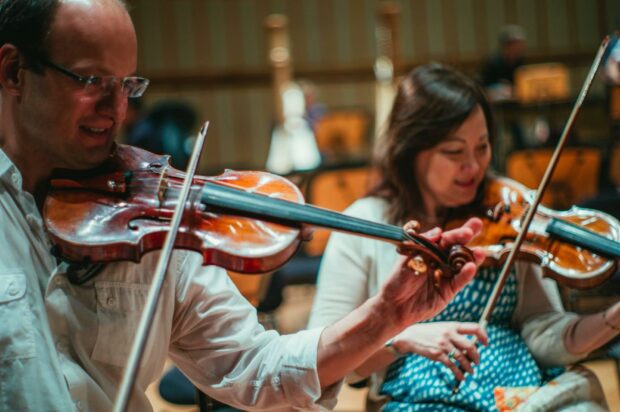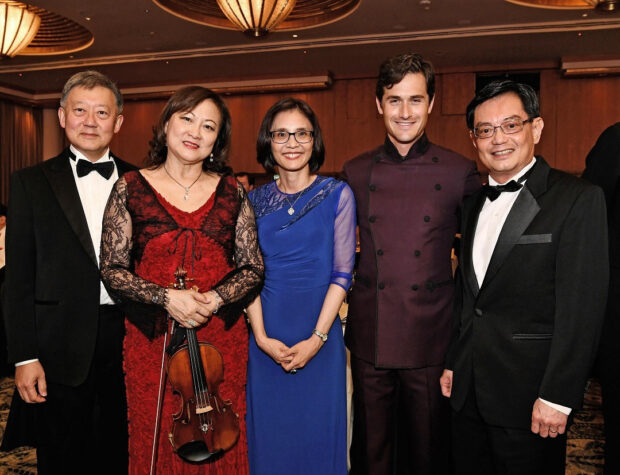 For those hoping to catch Lynnette in a few more performances this year, she will be playing in these upcoming concerts:
SCHEDULE
Fri / 22 Nov 2019 / 7:30PM
Sat / 23 Nov 2019 / 7:30PM
VENUE
Victoria Concert Hall
FEATURING
Gabriel Bebeşelea, conductor
Lucas Jussen, piano
Arthur Jussen, piano
SCHEDULE
Thu / 12 Dec 2019 / 7:30PM
Fri / 13 Dec 2019 / 7:30PM
VENUE
Esplanade Concert Hall
FEATURING
Joshua Tan, conductor
Singapore Symphony Choruses
Eudenice Palaruan, choral director
Wong Lai Foon, choirmaster
Latest News
Latest News
Latest News
Latest News
Latest News
Latest News