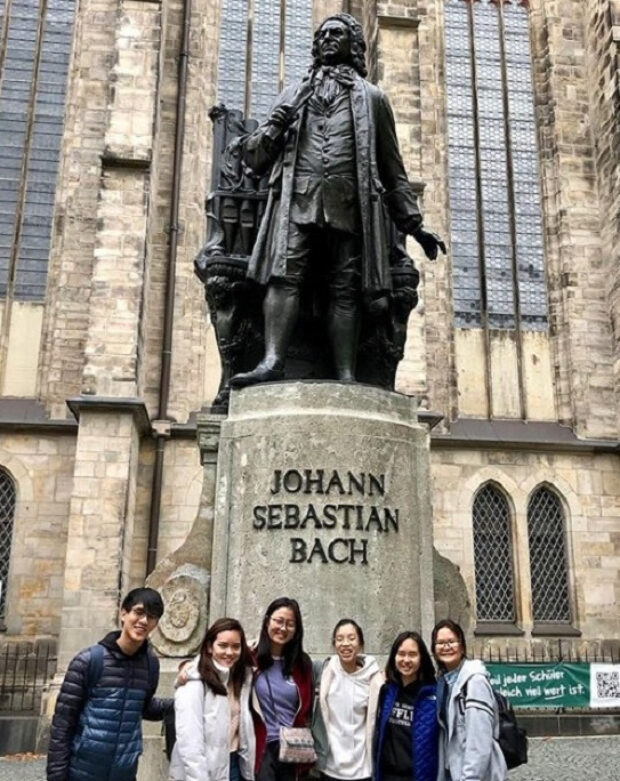 In October, six string players from the Singapore National Youth Orchestra had a unique experience in Germany, where they spent two weeks rehearsing and performing with their counterparts in Leipzig. Hosted by the Saxon State Youth Orchestra — Landesjugendorchester Sachsen, or LJO Sachsen in short, they also received dedicated coaching from LJO tutors.
The SNYO members, between 15 and 19 years old, were violinists Joanne Chan, Monica Toh and Sarah Wong; violists Timothy Cher and Joelle Hsu; and cellist Chloe Chen.
Together they participated in rehearsals at Landesmusikakademie Sachsen (Saxon State Music Academy) and in two performances: one at the concert hall of Dresden University of Music (19 October), and the second in Gewandhaus Leipzig (20 October).
Sarah was selected as one of the two concertmasters for the concerts.
Timothy who plays the viola added, "LJO Sachsen conductor Professor Milko Kersten emphasised the importance of making the music that we perform unique and personal to us. My biggest takeaway is how the different instruments in the orchestra come together to contribute a certain emotion and tone colour, which allows the music produced to sound special to the listeners."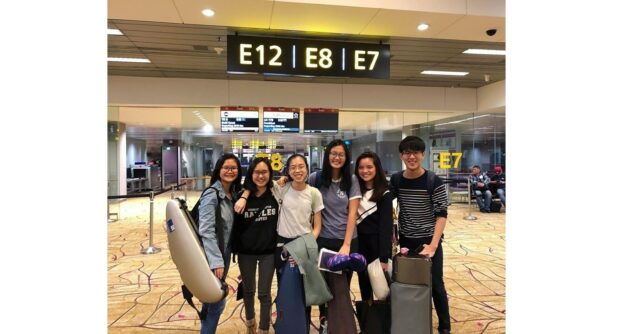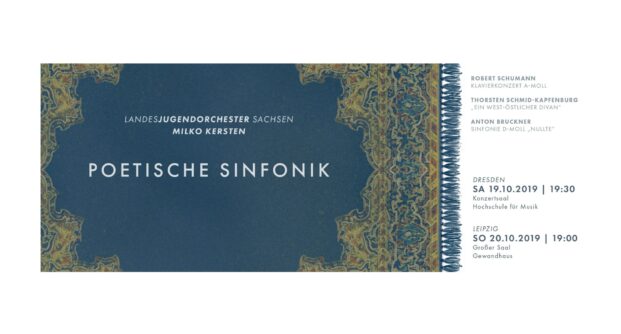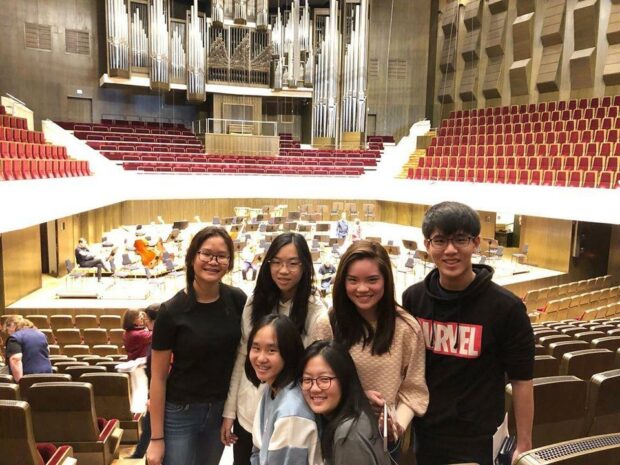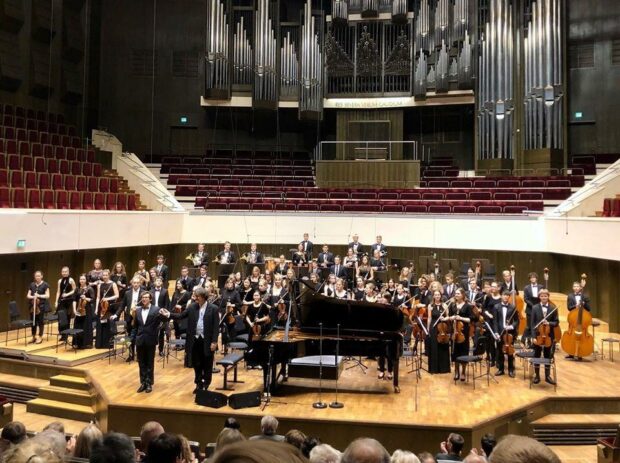 MORE THAN MUSIC
The Singaporeans had a break from their youth hostel in Colditz Castle on some nights when they were hosted by families of LJO Sachsen members.
Joanne described the experience, "Both families we stayed with were extremely hospitable and shared their knowledge of Germany with us. The father of the first host family was the co-concertmaster of the Gewandhaus Orchestra, who let us watch the orchestra rehearse after we attended their concert featuring Leonidas Kavakos and Gautier Capuçon. That was an excellent experience!"
Recalling this, Monica added, "We were awed not just by the soloists, but by the quality of the orchestra. And although I could not understand German, I still learned a lot from just listening and watching them rehearse."
The young musicians also visited several places of interest — including the museum of musical instruments at the renowned Grassi Museum.
The stay in Leipzig was made possible with support by Singapore Symphony Group and SNYO donors, as well as the Sächsische Musikrat (Saxony State Music Council), which manages the LJO Sachsen.
To listen to the 20 October concert at the Gewandhaus , click here.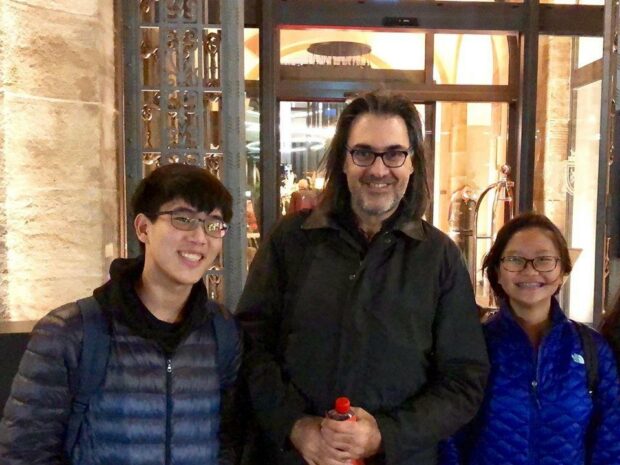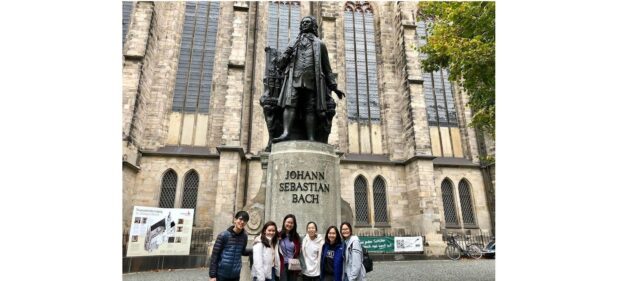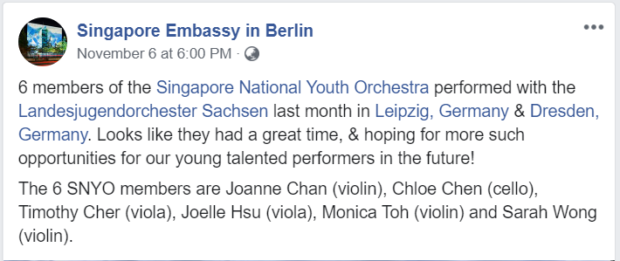 Latest News
Latest News
Latest News
Latest News
Latest News
Latest News