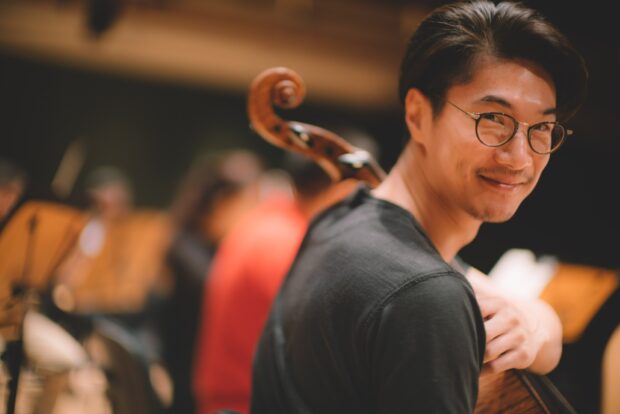 This November the orchestra received a generous gift from The HEAD Foundation. In recognition of the donation we have named the SSO Principal Cello "The HEAD Foundation Chair".
The position of Principal Cello is held by Ng Pei-Sian, who joined the SSO in 2010.
The HEAD Foundation, set up in 2013, is a thought-leadership centre that focuses on equipping change-makers in the region with the necessary resources to enable positive and lasting change in their communities and beyond.
The donation is directed to the SSO's Endowment Fund, to help build long-term financial security for the orchestra. In common with symphony orchestras around the world, the SSO relies on a combination of public grants, private donations and investment income to supplement ticket sales in meeting its operating costs.
Mr Ng Pei-Sian is Principal Cello of the Singapore Symphony Orchestra and a faculty member of the Yong Siew Toh Conservatory of Music. He performs on a 1764 Giovanni Antonio Marchi cello, Bologna.
The SSO and its affiliated performing groups give over 100 performances a year. These include the SSO subscription series, the VCHpresents series at the Victoria Concert Hall, and its free concerts in parks, schools and community spaces.
Latest News
Latest News
Latest News
Latest News
Latest News
Latest News