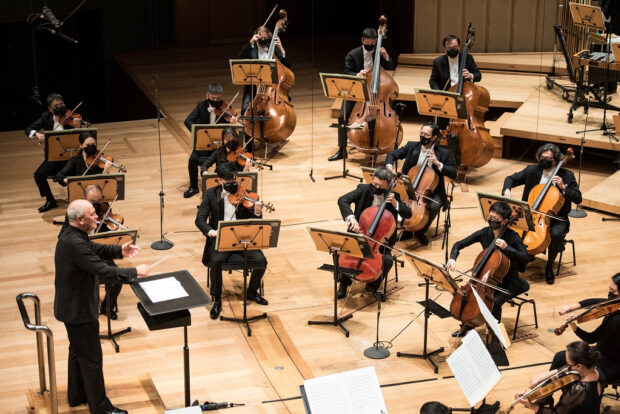 SSO violinist Kong Xianlong began his journey with music at a tender age of four, through violin lessons with his grandfather.
Participating in the National Piano & Violin Competition and performing as an SSO President's Young Performer has provided a stage to build his dreams as a musician. He joined SSO as a violinist and as the youngest member of the orchestra in 2019 when he was just 23.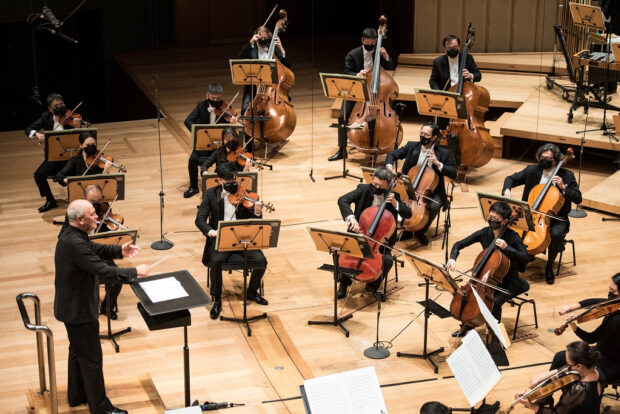 Xianlong's story is one of many whose lives has been touched by symphonic music and the work of the Singapore Symphony Orchestra. Throughout the orchestra's 42-year history, we have continually found different ways to open up opportunities for young talents and those who feel music in their bones to uncover their potential. Whether one enjoys making music with others, such as in the Singapore National Youth Orchestra and Singapore Symphony Children's Choir, or individually in competitions, recitals, and orchestral performance opportunities with the SSO, we provide multiple platforms to pursue musical excellence.
In our bid to create shared memorable experiences, we enrich lives of a group of faithful audiences and less-privileged community.
Musicians like Xianlong have had countless opportunities to move audiences at home and abroad, made possible through our supporters such as yourself. We need your help. While the Singapore government provides more than half of our funding needs, a significant part of this can only be unlocked as matching grants when we receive donations from the public.
Donate now and support us as we continue building the future of music!
Latest News
Latest News
Latest News
Latest News
Latest News
Latest News