Martin Grubinger: The Tears of Nature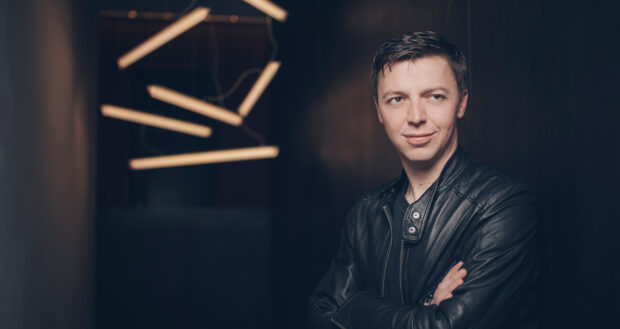 Martin Grubinger: The Tears of Nature
One of today's top percussionists, Martin Grubinger, comes to Singapore on Saturday 29 February to perform Tan Dun's percussion concerto, The Tears of Nature. The work, which was written for Grubinger, celebrates the human spirit in its endeavour to live, fight and dance with nature.
Tan Dun, whose music is regularly performed by the SSO, said of the piece: "While composing I thought about nature and focused on the passion of Martin Grubinger. Nature is the only suitable illustrator for the richness of percussion sounds and instruments."
The Singapore Symphony Orchestra and American conductor Robert Spano will also pay tribute to the esteemed late British composer-conductor Oliver Knussen (1952-2018) with his work The Way to Castle Yonder (a Singapore premiere). The concert concludes with Rachmaninoff's soulful Third Symphony, a true Russian masterpiece.
Possibly the best multi-percussionist in the world, Martin Grubinger possesses an unusually broad repertoire ranging from solo works and chamber music with partners including his own Percussive Planet Ensemble, to percussion concertos. Among the growing number of works written for Grubinger are Avner Dorman's Frozen in Time (2007) and Friedrich Cerha's Concerto (2008), performed and recorded with the Vienna Philharmonic conducted by Peter Eötvös, as well as Tan Dun's concerto, Tears of Nature (2012).
Season 2019/20 • Subscription Concert
Martin Grubinger • The Tears of Nature
Singapore Symphony Orchestra / Darrell Ang, conductor (Tan Dun) / Joshua Tan, conductor (Rachmaninoff) / Martin Grubinger, percussion
Sat / 29 Feb 20 / 7.30pm
Esplanade Concert Hall
Written for the phenomenal Martin Grubinger, The Tears of Nature is a percussion concerto by prominent contemporary Chinese composer Tan Dun, celebrating the human spirit in its endeavour to live, fight and dance with nature. The SSO will also perform Rachmaninoff's soulful Third Symphony, music of nostalgic melancholy with a tantalising whiff of modernity.
Featuring
Singapore Symphony Orchestra / Darrell Ang, conductor (Tan Dun) / Joshua Tan, conductor (Rachmaninoff) / Martin Grubinger, percussion
Programme
| | |
| --- | --- |
| The Tears of Nature | Tan Dun |
| Symphony No. 3 in A minor, Op. 44 | Sergei Rachmaninoff (Rachmaninoff) |
before booking fees: $1 for tickets $20 and below, $3 for tickets $20.01 to $40, $4 for tickets above $40. Tickets are available from: the website ticketing.sso.org.sg, SISTIC hotline: 6348 5555, SISTIC counters island-wide and Esplanade Box Office
Latest News
Latest News
Latest News
Latest News
Latest News
Latest News