National Piano & Violin Competition 2019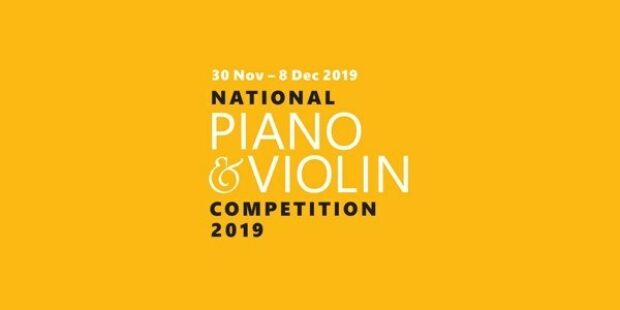 NEWS RELEASE
Today, 31 October, tickets have gone on sale for Singapore's oldest and most prestigious music competition. The National Piano & Violin Competition was established by the National Arts Council in 1997 as a platform for music excellence and this year the biennial event celebrates its 12th edition.
Now organised by the Singapore Symphony Group, the competition continues to celebrate the very best in home-grown talent. This year around 170 applicants entered the competition where over 90 competitors will take to the stage to win the coveted First Prize across each of the categories. There are four categories for both piano and violin: Junior (11 years and below), Intermediate (15 years and below), Senior (21 years and below) and Artist (25 years and below). The top three winners in each category will receive trophies, certificates and cash prizes.
Past winners of the competition include violinist Chloe Chua, who has since performed at the 150th anniversary celebrations at The Istana and won First Prize at the Junior category of the prestigious Menuhin Competition.
This year the competitors will be looking to impress six world-class musicians on our panel: Mei Yi Foo, Alexey Lebedev and Uta Weyand on the piano side; Ning Kam, Sasha Rozhdestvensky and Tianwa Yang for violin.
The competition takes place 30 November – 8 December with most events free to attend and unticketed. The Artist Finals for both piano and violin (on 7 and 8 December respectively), along with the Prize Winners' Concert (8 December) are all ticketed at $10. In addition, each of our adjudicators will be holding a masterclass for selected contestants to work on a piece from their competition repertoire. These masterclasses are open to the public and tickets, which are also on sale today, are $10.
NATIONAL PIANO & VIOLIN COMPETITION
Date & time
30 November – 8 December
For full schedule please see www.sso.org.sg/npvc
Venues
Victoria Concert Hall and Esplanade Recital Studio
Tickets
$10*
*before booking fees: $1 for tickets $20 and below, $3 for tickets $20.01 to $40, $4 for tickets above $40.
Tickets are available from: the website ticketing.sso.org.sg, SISTIC hotline: 6348 5555, SISTIC counters island-wide.
Latest News
Latest News
Latest News
Latest News
Latest News
Latest News