PRINCIPAL BASSOON OF JAPAN'S TMSO TO PLAY WITH SSO IN KAVAKOS CONCERT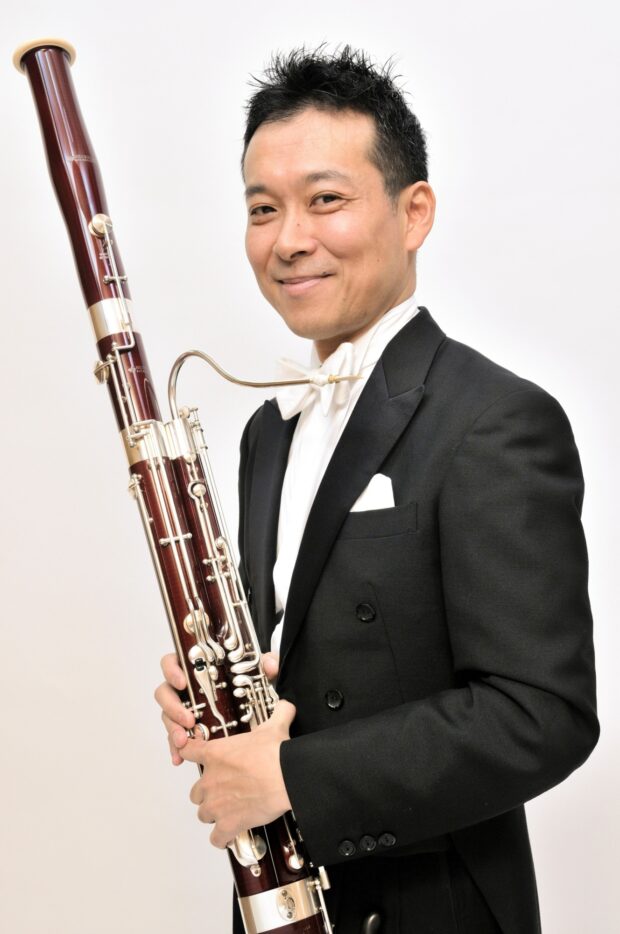 Principal Bassoon of Japan's TMSO to play with SSO in Kavakos concert
The Singapore Symphony Orchestra will host Japanese bassoonist Masayuki Okamoto from the Tokyo Metropolitan Symphony Orchestra (TMSO) in May 2018. This is part of the 2018 TMSO-SSO musician exchange programme that was launched in 2009, to establish formal mutual exchanges between the two orchestras.
Principal Bassoon of the TMSO, Okamoto will join the SSO for the concert on 5 May, featuring acclaimed Greek violinist Leonidas Kavakos and led by Maestro Lan Shui.
Okamoto graduated from Tokyo University of Arts in 1989, and joined the Tokyo Metropolitan Symphony Orchestra in the same year. He was awarded the 1st prize and Grand prix at the 6th Wind and Percussion Concours of Japan. In 1996–1997, he studied in Hannover under a German Academic Exchange Service (DAAD) scholarship. He studied Bassoon under Itaru Morita, Hitomi Sugawara, Kouji Okazaki, Klaus Tunemann, Sergio Azzolini, and serves as Special Professor at Toho Gakuen School of Music and Docent at Tokyo University of Arts.
Established by the Tokyo Metropolitan Government in 1965, the Tokyo Metropolitan Symphony Orchestra has grown to become one of Japan's foremost professional orchestras. Currently Kazushi Ono serves as Music Director, Kazuhiro Koizumi as Honorary Conductor for Life, Alan Gilbert as Principal Guest Conductor and Eliahu Inbal as Conductor Laureate.
In September, SSO Associate Principal Horn Marc-Antoine Robillard will join the TMSO as part of this exchange.
ABOUT THE SINGAPORE SYMPHONY GROUP
The Singapore Symphony Group manages the flagship Singapore Symphony Orchestra, the Singapore Symphony Choruses, the Singapore National Youth Orchestra, and the VCHpresents Chamber Music series, the Singapore International Piano Festival and the biennial National Piano & Violin Competition. The Group also represents the Associated Board of the Royal Schools of Music (ABRSM) in Singapore.
The mission of the Group is to create memorable shared experiences with music. Through the SSO and its affiliated performing groups, we spread the love for music, nurture talent and enrich our diverse communities.
Latest News
Latest News
Latest News
Latest News
Latest News
Latest News