SINGAPORE SYMPHONY ORCHESTRA ANNOUNCES 2018/19 SEASON, MARKING ORCHESTRA'S 40TH ANNIVERSARY, LAN SHUI'S FAREWELL AND THE BICENTENARY OF RAFFLES' LANDING IN SINGAPORE
The Singapore Symphony Orchestra today announced their 2018/19 season with concerts to mark SSO's 40th anniversary, Music Director Lan Shui stepping down, and the bicentenary of Raffles' arrival in Singapore.
In response to Singaporean audiences who have journeyed and grown with the SSO over the last four decades, SSO's "Familiar Favourites" series returns in a new format – no longer featuring just excerpts but popular works performed in their entirety. We have also responded to this growing sophistication by bringing in rising stars, many of whom are making their first appearances with the SSO, to introduce them to this group of audience.
At the same time, SSO is also making a concerted effort to reach out to new audiences. For the first time, SSO also rolls out two concerts with half the normal concert duration – "Reich in 60 Minutes" and "Rock in 60 Minutes" to make symphony concerts less intimidating. Our new "Red Balloon" series explores music in our modern times, from Joseph Pereira to Frank Zappa, Radiohead and Daft Punk. Audiences can also look forward to three Pops concerts this season: "Jazz It Up with Gershwin!", "Happy Days: Favourite TV Themes", and "Video Games Classics". Young audiences can delight in our family concerts: Babies' Proms, "The Conductor's Spellbook", "Music Tells a Story", and "An Intergalactic Adventure".
This season, the SSO will perform more free and ticketed concerts across Singapore with their "SSO in Your Community" series. The first concert of the season will see violinist Gil Shaham share the stage with the SSO and Lan Shui on June 30 in the Yong Siew Toh Conservatory located in Clementi. Tickets as low as $10 are available for schools for all subscription concerts.
A season of celebration
The SSO marks its milestone birthday with the SSO 40th Anniversary Gala on 18 January 2019 in the Esplanade Concert Hall. Choo Hoey, SSO's first Music Director, now Conductor Emeritus, also returns to conduct a concert on 18 April 2019.
To commemorate the 200th anniversary of Singapore's founding, SSO presents a series of concerts in the iconic Victoria Concert Hall in February and March 2019. The music of Haydn, Mozart, Schubert and Beethoven get a special focus, as SSO shines a light on The Age of Discovery that led to European exploration and drove Singapore's modernisation.
Lan Shui & the SSO
As a fitting tribute to Music Director Lan Shui, SSO will stage a series of concerts featuring highlights from their 22-year journey together. In his final concerts on 25 & 26 January 2019, Lan Shui directs two performances of Mahler's Symphony No. 2 "Resurrection" in the Esplanade Concert Hall. Other performances led by Lan Shui this season include a concert in Botanic Gardens, Mussorgsky's Pictures at an Exhibition, Beethoven symphonies and Debussy's La Mer, a work Lan Shui and the SSO recorded to critical acclaim.
Debuts and premieres
Appearing with the SSO for the first time are: conductors Carolyn Kuan, Sofi Jeannin, Kees Bakels, Jun Markl, Brad Lubman, Alexander Liebreich, Josep Pons, Pascal Rophé, Gerard Salonga, and Eímear Noone; violinists Augustin Hadelich, Stefan Jackiw, Richard Lin, and Soyoung Yoon; pianists Lars Vogt, and Christopher Park; clarinettist Sabine Meyer; trumpeter Tine Thing Helseth; guitarist Miloš Karadaglic; and harpist Xavier de Maistre.
Singapore-based composer Robert Casteels' Ouverture Spirituelle, an SSO commission, will receive its world premiere under Andrew Litton on 22 & 23 March 2019. Making their Asian premieres are Jean-Frederic Neuburger's Aube, and Threshold for percussion and orchestra, composed by Los Angeles Philharmonic Principal Timpanist Joseph Pereira.
Women conductors and composers
This special season features three women conductors. Carolyn Kuan is the Music Director of the Hartford Symphony Orchestra, and was the first woman to be awarded the Herbert von Karajan Conducting Fellowship. Kuan conducts a programme of guitar classics on 11 October 2018. Swedish-born Sofi Jeannin is Music Director of the Choeur de Radio France and of the choir school Maîtrise de Radio France. She is also Chief Conductor Designate of the BBC Singers, a role she assumes in July 2018. Jeannin conducts the Singapore Symphony Orchestra and Chorus in the Baroque Festival on 6 & 7 October 2018. Eímear Noone, the Irish Queen of games music, directs SSO Pops: Video Games Classics on 5 April 2019.
28-year-old Singaporean composer Syafiqah 'Adha Mohd Sallehin's Ikan Girl will also be performed at the SSO National Day Concert on 11 August 2018.
Concertmaster update
Igor Yuzefovich will be jointly Concertmaster of the SSO and the BBC Symphony Orchestra until March 2019, after which he will relinquish his position with the SSO. He will also continue to hold the position of the GK Goh Concertmaster Chair with the SSO until March 2019. In the coming months, the SSO will begin an international search for a new concertmaster to lead the orchestra. In the meantime, SSO Co-Concertmaster Lynnette Seah and guest concertmasters will take turns leading the orchestra.
Tickets are available from https://ticketing.sso.org.sg, SISTIC hotline: 6348 5555, and SISTIC counters island-wide.
Supported by


Patron Sponsor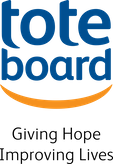 Official Airline

Official Hotel
Official Radio Station
For press enquiries, please contact:
Singapore Symphony Group
80 Bencoolen Street, Level 8
NAFA Campus One Tower Block
Singapore 189655
T +65 6602 4229
cheryl@sso.org.sg
Latest News
Latest News
Latest News
Latest News
Latest News
Latest News