SSO Babies' Proms Returns In Its 17th Year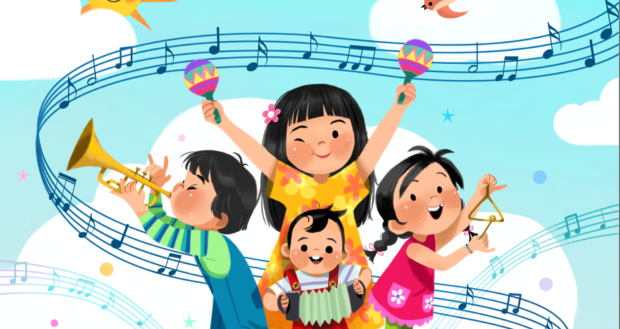 SSO BABIES' PROMS RETURNS IN ITS 17TH YEAR
Join presenter William Ledbetter and conductor Tianyi Lu for the annual SSO Babies' Proms. Over four performances on Saturday 23 and Sunday 24 May (2pm & 4pm), William, Tianyi and the SSO will take the audience on a fun and fantastical journey of discovery for parents and children.
The hour-long concert is aimed at children aged 6 and below and will include great classical works by Tchaikovsky, Grieg, Bizet and John Williams. Now in its 17th year, SSO Babies Proms is the perfect way to introduce young children to the instruments of the orchestra and the wonderful world of classical music.
William Ledbetter is a host, actor and facilitator, well-known in Singapore. He has hosted concerts for numerous musical organisations including the Singapore Symphony Orchestra and the Philharmonic Orchestra; he has hosted events for Singapore Press Holdings and STADA.
Tianyi Lu is making a name for herself across multiple continents: she holds the positions of Assistant Conductor of the Melbourne Symphony Orchestra, Principal Conductor of the St Woolos Sinfonia in the UK and Female-Conductor-in-Residence with the Welsh National Opera in Cardiff. Lu was a Dudamel Fellow with the Los Angeles Philharmonic in the 2017/18 season.
SSO BABIES' PROMS RETURNS IN ITS 17TH YEAR
Date & time
23 May 2020 (Saturday), 2pm & 4pm
24 May 2020 (Sunday), 2pm & 4pm
VENUE
Victoria Concert Hall
PERFORMERS
William Ledbetter, presenter
Tianyi Lu, conductor
Singapore Symphony Orchestra 
PROGRAMME
BIZET Toreadors' March
TCHAIKOVSKY Waltz of the Flowers
GRIEG In the Hall of the Mountain King
JILL TOWNSEND Cheerful Cha Cha
JOHN WILLIAMS Theme from Jaws and 'The Imperial March' from Star Wars
JOHN PHILIP SOUSA The Liberty Bell March
ROSSINI Finale from William Tell Overture
OFFENBACH Can-Can
BRAHMS Hungarian Dance No. 5
TICKET PRICES
$40, $32
Concession discounts
Free of charge for children under 2 years when accompanied by an adult with a ticket.
*before booking fees: $1 for tickets $20 and below, $3 for tickets $20.01 to $40, $4 for tickets above $40.
Tickets are available from: the website ticketing.sso.org.sg, SISTIC hotline: 6348 5555 and SISTIC counters island-wide.
Latest News
Latest News
Latest News
Latest News
Latest News
Latest News