SSO GALA: RACHMANINOV PIANO CONCERTO 2
"… The most perfectly accomplished pianist of his generation." (The Independent)
The Uzbek pianist Behzod Abduraimov, just 28 this year, has been heaped with superlative praise by music critics all over the world, describing the young talent as a great virtuoso, a piano whisperer, "a musician fully equipped with an imagination synchronised with the composer's astounding harmonic, thematic and spiritual plan." (Classical Source).
On April 12, Behzod Abduraimov makes his Singapore debut with the dark majesty and Romantic grandeur of Rachmaninov's popular Second Piano Concerto, promising a powerful showcase of his pianistic gifts. This SSO Gala Concert also features Ravel's bewitching La Valse, a spine-tingling, exhilarating tribute to the waltz, and Polish composer Lutoslawski's virtuosic Concerto for Orchestra. The concert is conducted by another rising talent, the French conductor Lionel Bringuier.
Behzod Abduraimov has worked with leading orchestras worldwide, including the Los Angeles Philharmonic, Boston Symphony, NHK Symphony and Leipzig Gewandhaus orchestras, and prestigious conductors including Valery Gergiev, Vladimir Ashkenazy, Manfred Honeck, Vasily Petrenko, James Gaffigan, Jakub Hrůša and Vladimir Jurowski. An award-winning recording artist – his debut recital CD won both the Choc de Classica and the Diapason Découverte.
French conductor Lionel Bringuier is one of the most engaging conductors of his generation, heralded for his artistic maturity and insightful programming. He appears frequently with the world's preeminent orchestras, and collaborates with top artists both in concert and on acclaimed recordings. He has appeared with the New York Philharmonic, Cleveland Orchestra, and Munich Philharmonic, and has conducted numerous premieres.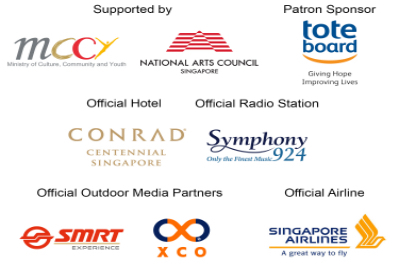 SSO Gala
Rachmaninov Piano Concerto 2
Lionel Bringuier, conductor / Behzod Abduraimov, piano
Fri / 12 Apr 19 / 7.30pm
Esplanade Concert Hall
The Rachmaninov Piano Concerto No. 2: dark majesty, breathtaking Romanticism. The Lutoslawski Concerto for Orchestra, "an episodic symbiosis with folk music". Ravel's bewitching La Valse, a spine-tingling tribute to the waltz, hypnotic and exhilarating, intoxicating and elegant, ending in astonishment. This SSO Gala teams up two up-and-coming young artistes, French conductor Lionel Bringuier and Uzbek pianist Behzod Abduraimov.
Featuring
Lionel Bringuier, conductor / Behzod Abduraimov, piano
Programme
| | |
| --- | --- |
| La Valse | Maurice Ravel (Ravel) |
| Concerto for Orchestra | Lutoslawski |
| Piano Concerto No. 2 in C minor, Op. 18 | Rachmaninov |
Latest News
Latest News
Latest News
Latest News
Latest News
Latest News