Singapore Symphony Orchestra postpones its National Day Concert (online)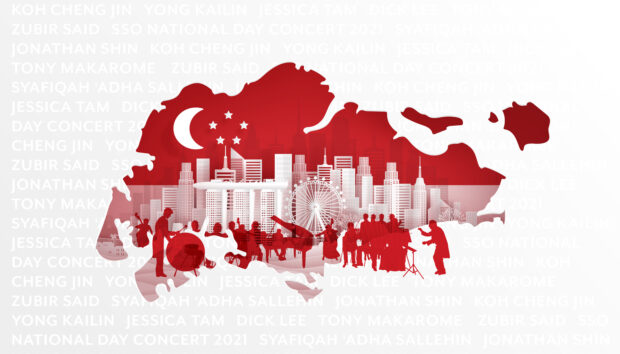 Singapore, 3 August 2021 — In view of the tightened safe management measures under Phase 2 (Heightened Alert), the Singapore Symphony Orchestra (SSO) will be postponing its National Day Concert (Online) that was scheduled to premiere on 13 August. Held online for the second year, the concert which will feature new works by Singapore's growing league of talented composers, will premiere on SISTIC Live on 29 August, 3pm, and will be available for viewing until 28 September, 3pm.
Ticketholders for the SSO National Day Concert (Online) will be contacted via SISTIC to inform them of the changes.
For more information on Singapore Symphony Orchestra's programmes, please visit: https://www.sso.org.sg/whats-on.
ABOUT THE SINGAPORE SYMPHONY ORCHESTRA
Founded in 1979, the Singapore Symphony Orchestra (SSO) is Singapore's flagship orchestra, touching lives through classical music and providing the heartbeat of the cultural scene. In addition to its subscription series concerts, the SSO is also known for its outdoor and community appearances. The orchestra also presents intimate chamber performances in the VCHpresents series, the annual Singapore International Piano Festival (SIPF) and the biennial National Piano and Violin Competition (NPVC) at the Victoria Concert Hall, Home of the SSO. The SSO is part of the Singapore Symphony Group, which also manages the Singapore Symphony Choruses, and the Singapore National Youth Orchestra. The Group's vision is to be a leading arts organization that engages, inspires and reflects Singapore through musical excellence. Our mission is to create memorable shared experiences with music. Through the SSO and its affiliated performing groups, we spread the love for music, nurture talent and enrich our diverse communities.
The Singapore Symphony Orchestra was nominated and clinched third place in the prestigious Gramophone Orchestra of the Year Award 2021. In 2022, BBC Music Magazine named the SSO as one of the 21 best orchestras in the world.
Visit Singapore Symphony Orchestra's website and find out more.
Follow Singapore Symphony's Orchestra Facebook page, Instagram and YouTube page
Latest News
Latest News
Latest News
Latest News
Latest News
Latest News