VCHpresents Chamber: In the Company of Mozart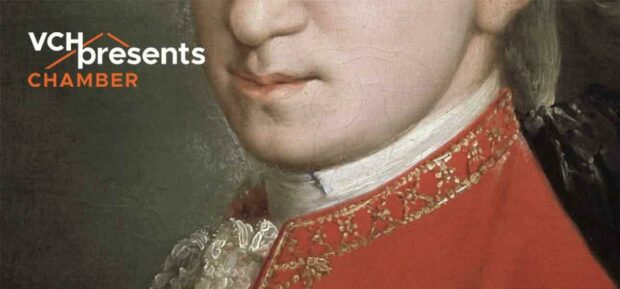 VCHpresents Chamber: In the Company of Mozart
Singapore, 23 September 2021 — Come 23 and 24 October, join musicians of the Singapore Symphony Orchestra (SSO) for a live concert teeming with energy and excitement as they present four signature pieces from Haydn, Mozart, and Beethoven in the live concert — VCHpresents Chamber: In the Company of Mozart.
Drawing attention to the animated nuances of string and wind instruments, each of the four pieces, Mozart's Flute Quartet in D major and Divertimento no. 17; Haydn's London Trio in C, for 2 flutes and bassoon; Beethoven's Sextet in E-flat major; highlights the composers' masterful blending of musical expression with tasteful phrasing.
Full programme details can be found below.
Be updated on programmes and concerts held at Victoria Concert Hall by following VCHpresents Facebook Page HERE and Instagram HERE
ABOUT THE SINGAPORE SYMPHONY ORCHESTRA
Founded in 1979, the Singapore Symphony Orchestra (SSO) is Singapore's flagship orchestra, touching lives through classical music and providing the heartbeat of the cultural scene. In addition to its subscription series concerts, the SSO is also known for its outdoor and community appearances. The orchestra also presents intimate chamber performances in the VCHpresents series, the annual Singapore International Piano Festival (SIPF) and the biennial National Piano and Violin Competition (NPVC) at the Victoria Concert Hall, Home of the SSO. The SSO is part of the Singapore Symphony Group, which also manages the Singapore Symphony Choruses, and the Singapore National Youth Orchestra. The Group's vision is to be a leading arts organization that engages, inspires and reflects Singapore through musical excellence. Our mission is to create memorable shared experiences with music. Through the SSO and its affiliated performing groups, we spread the love for music, nurture talent and enrich our diverse communities.
The Singapore Symphony Orchestra was nominated and clinched third place in the prestigious Gramophone Orchestra of the Year Award 2021. In 2022, BBC Music Magazine named the SSO as one of the 21 best orchestras in the world.
Visit Singapore Symphony Orchestra's website and find out more.
Follow Singapore Symphony's Orchestra Facebook page, Instagram and YouTube page
Latest News
Latest News
Latest News
Latest News
Latest News
Latest News