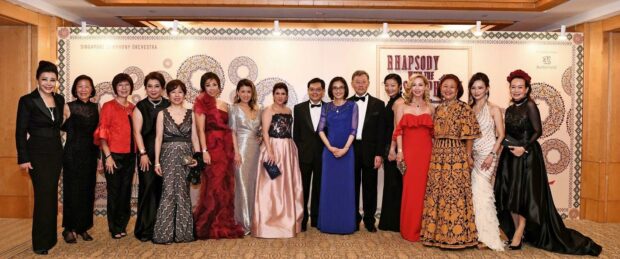 SSO Benefit 2019
We welcomed Butterfield Trust as the Presenting Sponsor of our 2019 SSO Benefit Gala, "Rhapssody with the Symphony". The gala, which also marked the SSO's 40th anniversary, raised $1.16 million on 30 March at the Ritz-Carlton Millenia.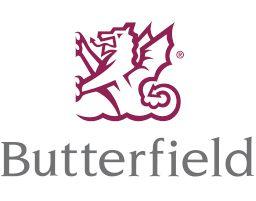 $150,000 and above
Christopher & Rosy Ho
$100,000
Tote Board
$35,000 - $50,000
Aquilus Pte Ltd
G K Goh Holdings
Mr Hsin Yeh & Family
Clarinda & Christopher Martin
$20,000 - $30,000
Far East Organization
Maisy Koh & Dr Beh Swan Gin
Kris Foundation
Mr & Mrs Eugene Lai
Paige Parker & Jim Rogers
Stephen Riady's Group of Foundations
United Overseas Bank Ltd
Dr Thomas Zuellig & Mrs Mary Zuellig
$10,000
Odile & Douglas Benjamin
Bunli Holdings
Lito & Kim Camacho
Chan Wing Cheng
Choo Chiau Beng
Judy Hunt
Liew Wei Li
Marina Bay Sands
One North Capital Pte Ltd
Dr David Ong Eng Hui
Dr Gralf Sieghold
Sinfonia Ristorante
Andreas & Doris Sohmen-Pao
Total Trading Asia Pte Ltd V3 Group
Djafar Widjaja
Geoffrey & Ai Ai Wong
Anonymous
$5,000 - $8,000
Chng Hak-Peng
Dr June & Peter Sheren
Simon Cheong
Chip Eng Seng Group
Lin Diaan-Yi
Ron & Janet Stride
Dr Tan Chin Nam
Tan Sook Yee Manju & Arudra Vangal Mr & Mrs Wong Nang Jang
$1,000 - $3,000
Clemente & Juliana Benelli
Prof Arnoud De Meyer
Lawrence & Celeste Basapa
Alicia Thian & Brian Bonde
Pauline Chan & Jean Nasr
Winston Kwek & Valerie Cheah
Serene Chua
Rosa Daniel
G & L Surgical Pte Ltd
Peggy Kek
Willy Lee Liak Wee Tony & Serene Liok
Tan Soo Nan Teo Chun-Wai, Benedict
Andrew & Sybil Wong
Special thanks to:
Goh Yew Lin, FICOFI, Lim Ming San, Conrad Centennial Singapore, Ritz-Carlton Millenia Singapore, Valrhona Far East (Singapore Office), Chef Massimo Pasquarelli, Chef Vincent Bourdin
Our sincere appreciation to those who contributed through the silent wine auction at the Benefit Dinner 2019:
Irene Tedja, Peter Chen Kwan Da, Leong Wah Kheong, Maisy Koh & Dr Beh Swan Gin, Doreen & Elbert Pattijn, Colin Lee, Edmund Koh K C, Andrew Tan, Gilbert Leong, Dr Gralf Sieghold, and Kris Foundation
Last updated 15 Aug 2019.
Find Out More About SSO Benefit Dinner