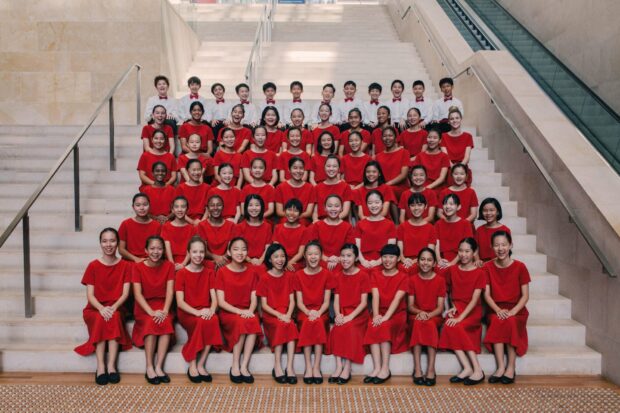 The Singapore Symphony Children's Choir (SSCC) will be holding its annual concert on the 26th of May.
A concert connecting cultures and spanning different musical ages, the programme will feature quite a few exciting premieres by Singapore-based composers:
Dr Zechariah Goh's Four Tones, and Darius Lim's Lux, both specially commissioned by the SSCC
Yeo Chow Shern's latest arrangement of Jinkly Nona, a familiar and well-loved folksong of the Eurasian community
Singing at the Victoria Concert Hall, the SSCC will be joined by members of the Singapore Symphony Youth Choir. While SSCC members go up to age 18, the Youth Choir separately trains youth choristers aged 17 to 28. Both choirs are led by Choirmaster Mrs Wong Lai Foon.
The SSCC is grateful to its Principal Champion, philanthropists Mr Christopher Ho & Mrs Rosy Ho, who made a generous three-year donation pledge to sustain the training and performances of the young singers.
The Children's and Youth Choirs are part of the Singapore Symphony Group's work in nurturing young musicians – where they are trained in choral singing and given opportunities to perform with the Singapore Symphony Orchestra.
"Song Bridges"
4pm, 26 May 2019, Sunday
Victoria Concert Hall
More details and tickets concert here.
Latest News
Latest News
Latest News
Latest News
Latest News
Latest News