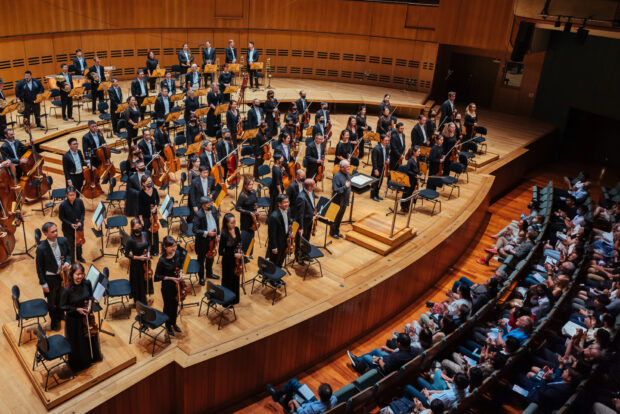 The generosity of our donors has enabled the Singapore Symphony Orchestra and its affiliated performing entities to go from strength to strength in the last 44 years. From world-class concert performances to engaging community programmes, our music has lifted spirits and touched hearts in Singapore and abroad.
As we approach the new concert season 2023/24, meet some of our donors who have consistently supported our music-making journey.
Ian Gay – From youth member to concertgoer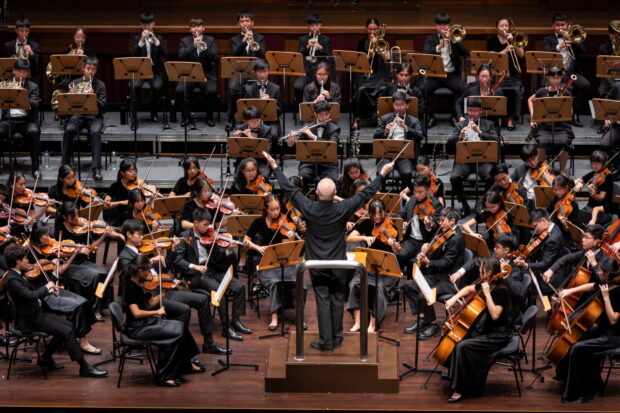 What does music mean to you personally?
I started my music journey at six years old and spent my initial musical years with the piano and violin. At 13, I joined the Singapore Youth Orchestra (SYO), now known as Singapore National Youth Orchestra. I took up the viola and enjoyed its rich voice-like texture and soulful tonality very much.
Music has taken me on a wonderful life journey where I learnt to enjoy and appreciate the wide range of musical forms, from an intimate string quartet to a big boisterous band. Music has also given me the opportunity to embark on new adventures overseas where I could enjoy music-making with newfound friends.
Share a reason you chose to support the SSO.
Choosing to support the orchestra is my way of giving back to the very organisation that has shaped me into the person I am today.
My time with the SYO for over 10 years immersed me in the exhilaration of music-making. More importantly, the experience laid the foundation for my love for the arts. I am forever indebted to my tutors who have painstakingly nurtured me and immensely grateful for the opportunities to represent Singapore internationally.
I hope more young aspiring musicians will also have the same chance to experience the joy of music and be inspired in the same way the SSO did for me in my early years.
Name some of your best memories with SSO.
As SYO rehearsals took place on Saturday afternoons at Victoria Concert Hall, my fellow members and I would often stay behind to attend the SSO concerts on the same evenings. My most memorable concert was one that featured a breathtaking performance by Anne-Sophie Mutter in 1999. I remembered sitting in the first row of the concert hall, in awe of how she was literally playing right in front of me.
Alejandro Cavazos — In the festive mood
What made you choose to support music?
My wife, Susy, and I have always been influenced by music. It has helped us find a way to express feelings we could not have otherwise, and has had a positive effect on our mental health.
We believe music is important to promote and celebrate. Our human experience is incomplete without music as it connects people and bridges cultural divides. Moreover, the industry provides employment and economic opportunities for many people in Singapore.
We believe one of the significant contributors to the music scene in Singapore is the SSO. The orchestra is renowned for its world-class performances, and has been instrumental in bringing classical music to everyone in Singapore.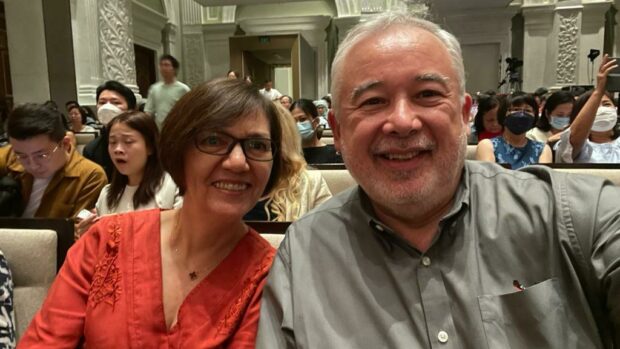 Name some experiences with the SSO that have left you with moments to remember.
One unforgettable memory would be our first concert in Singapore — SSO Christmas Concert in 2009. It was an eye-opening experience that left us very impressed.
The SSO Christmas Fundraising Concert in 2020 was our first, post-circuit breaker. We were heartened to see concertgoers returning to the halls since the pandemic began. It gave us some sense of normalcy, even in face of limited audience capacity and other restrictions.
Some of our favourite concerts also involve the Singapore Symphony Choruses, and we look forward to their performance in the upcoming Tre Voci!
Jerry Chang — Like father, like son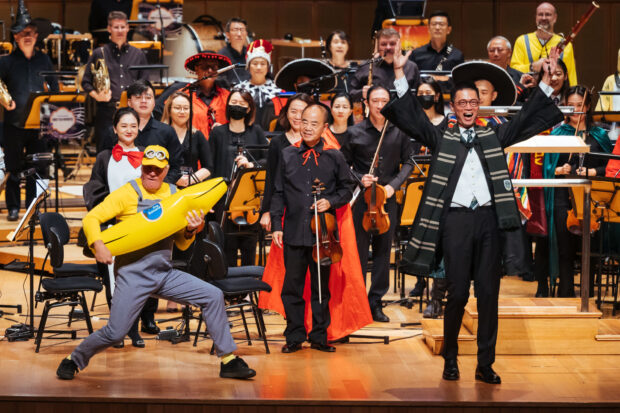 Share your personal connection with music.
I enjoy listening to classical music, especially solo piano performances. My favourite pianist is currently Grigory Sokolov. I am impressed by his Beethoven's sonatas, and the way he plays Mozart's sonatas slowly and compellingly.
In 2019, my family moved to Singapore and bought a grand piano. When the pandemic hit, one of my sons and I spent our time at home pursuing our piano practice. Today, he has progressed to playing a repertoire of Grade 6 and above, and I am currently working on pieces between Grade 4 and 6.
We love living in Singapore and consider it our home. The nation is active in its development of arts and culture, and the SSO forms part of this. We are fortunate to always have an SSO concert to look forward to.
Why should people attend a live orchestra concert?
Nowadays, we can access music digitally and that's great. I certainly would not be able to listen to and learn much about music without such digital music content. However, attending a live concert is a way to reconnect with the traditions of authentic classical music. I think the experience of listening to compositions of great composers performed live by an orchestra in a concert hall is both enriching and nourishing.
Thank You for your Contribution
Our music has touched lives in unexpected ways through personal encounters and experiences in and outside of our concert halls.
We thank all our donors for the unwavering support which has helped make our music-making possible over the years.
Latest News
Latest News
Latest News
Latest News
Latest News
Latest News