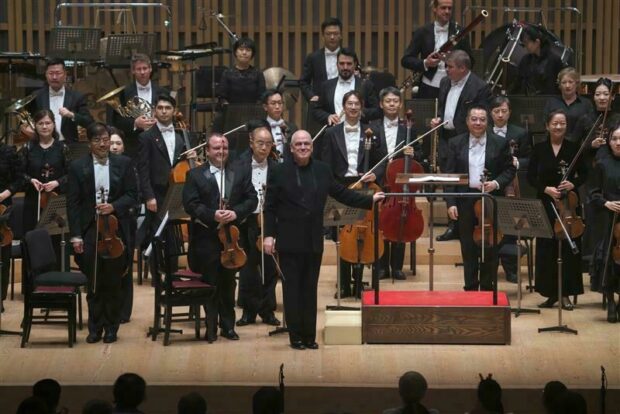 SSO's series of free community concerts made its anticipated return in March and brought musical cheer to both ardent music lovers and curious listeners in Singapore.
Several times each year, our free community concerts invite members of the public to discover the beauty of classical music in person. Through the accessible and relaxed programmes and setting, these community concerts also offer a friendly option for first-timers to experience a concert by the national orchestra.
SSO Associate Conductor Rodolfo Barráez led the orchestra in three community concerts across the Victoria Concert Hall, Republic Polytechnic and Gardens by the Bay. Alyssa Goh, Second Prize Winner of the Violin Senior category at the National Piano & Violin Competition 2021, also joined the orchestra to present a series of solo performances at each event.
SSO Lunchtime Concert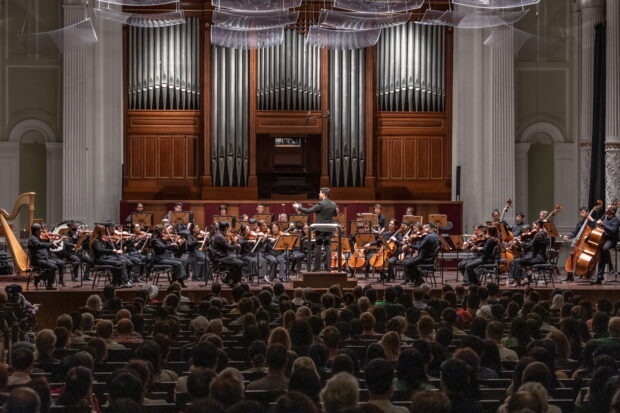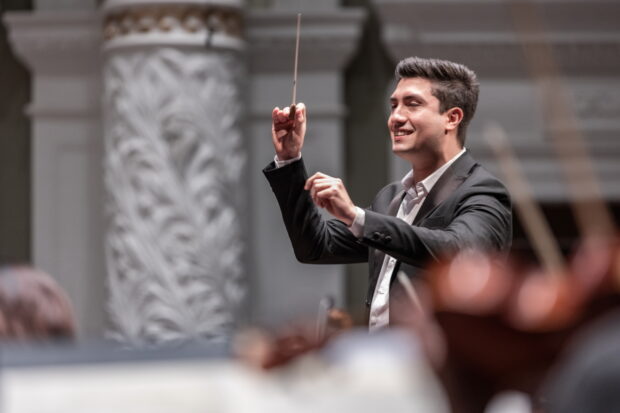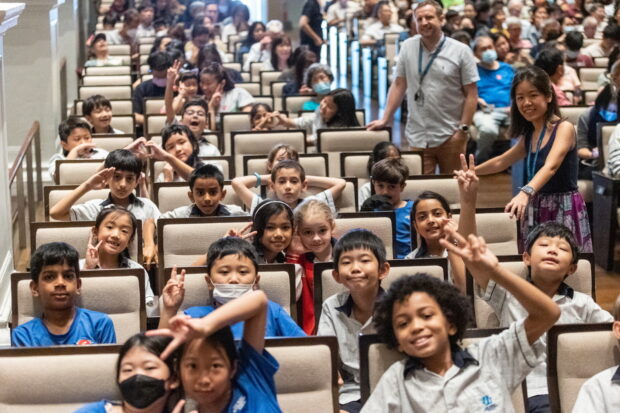 The string of SSO community concerts kicked off with SSO Lunchtime Concert on 9 March at the Victoria Concert Hall.
The hour-long concert introduced the audiences to a diverse programme including the likes of Fauré, Mozart, Mendelssohn and Bartók. Polish composer-violinist Henryk Wieniawski was also honoured in soloist Alyssa's enthralling performance of Polonaise de Concert.
SSO In Your Community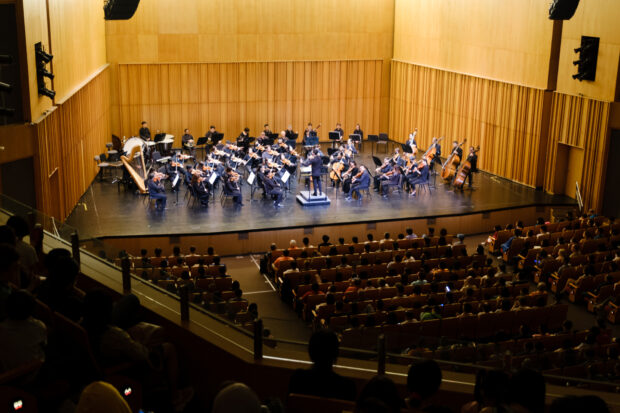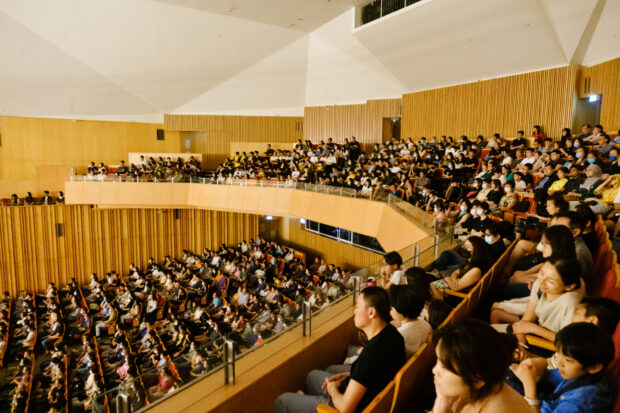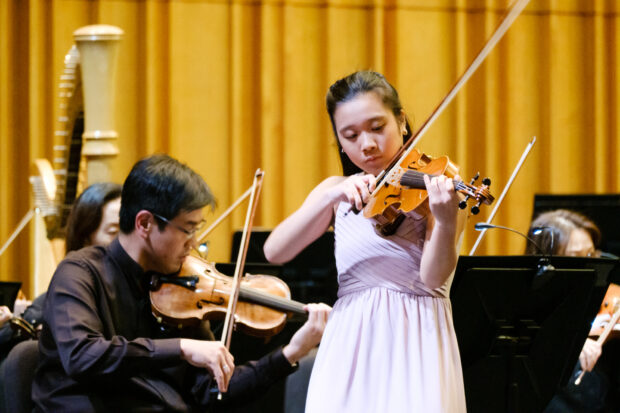 On 10 March, the national orchestra headed north to present SSO In Your Community at the Republic Polytechnic. Held in The Republic Cultural Centre, the concert was our first full-scale performance in a community venue since the pandemic and played to a packed hall.
Music in the Meadow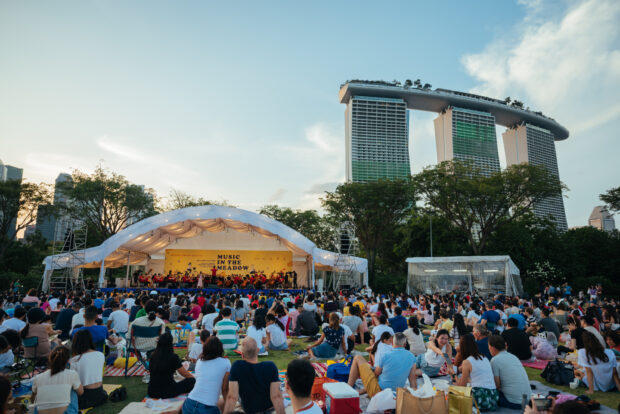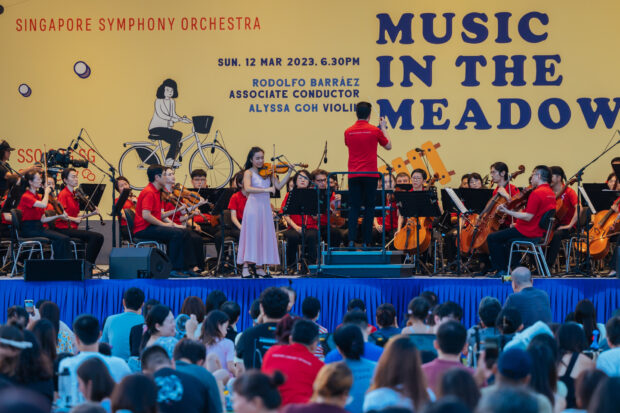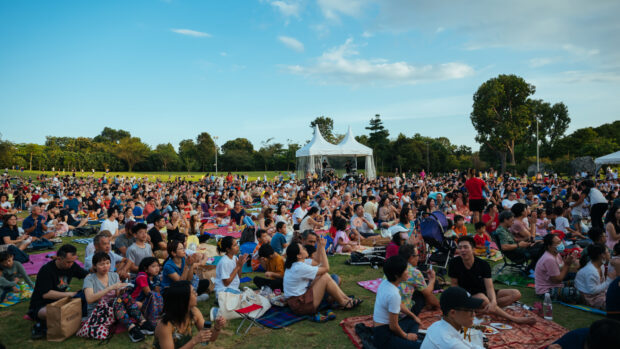 Concertgoers lounged on picnic mats and enjoyed live music presented by the SSO on 12 March at The Meadow, Gardens by the Bay. The open-air atmosphere of our outdoor concert offered a memorable way to enjoy an arts experience while spending time with loved ones.
If you missed Music in the Meadow in person, watch the recorded livestream here or mark your calendars for the upcoming SSO Mother's Day Concert on 14 May!
Latest News
Latest News
Latest News
Latest News
Latest News
Latest News