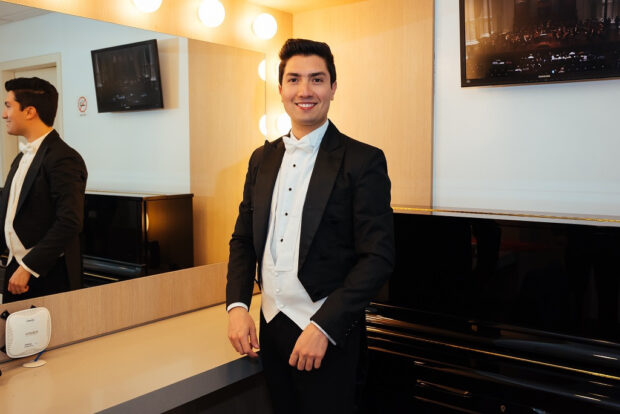 On his first arrival, Singapore reminded Rodolfo Barráez of his hometown in Venezuela, which is also a tropical warm city. He added: "A big plus point because I get to run away from the winter temperatures and grey skies in Berlin where I live."
Aside from the nostalgic climate, the multiculturalism and efficiency of Singapore were other aspects that left an impression on the young Venezuelan.
In August 2022, the Singapore Symphony Orchestra welcomed Rodolfo as its Associate Conductor after an international search. He succeeded Joshua Tan who held the position from 2013 to 2021.
"The SSO has significant recognition worldwide," he shared. "I felt an immediate connection with the orchestra from my first time on the podium."
Rodolfo has since gone on to perform in the President's Young Performers Concert, TwoSet Violin & SSO: Mendelssohn Violin Concerto, and SSO Christmas Fundraising Concert, with four more exciting concerts lined up in the remaining 2022/23 season.
Speaking with Bravissimo, the conductor revealed more about his career in classical music.
What was your earliest memory of music?
Music has always been very spontaneously present in my family. Growing up, I remember hearing singing and instruments playing at family gatherings. Some of my uncles and aunts are professional musicians, while others are just music lovers without any formal training, but we all love making music and enjoying these moments together.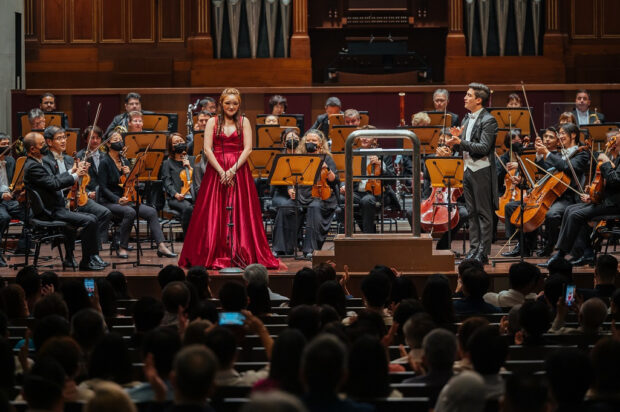 How did you get started with music?
I started at the music conservatory of my hometown at seven years old. My principal instrument was the violin, even though I have always had a special interest in brass instruments – the trumpet! But my mom encouraged me to stick to the violin (I guess the trumpet was too loud?). Years later, I am incredibly thankful for her encouragement to pursue the violin as I am a conductor today because of that.
What do you love most about music?
The ability that music has in bonding people is incredible...I started my musical formation at the System for Youth and Children Orchestras and Choirs of Venezuela (commonly known as El Sistema), where we were taught to play our instruments while being part of an orchestra in the early stages of learning. Through this, I met a lot of new people who eventually became good friends and family.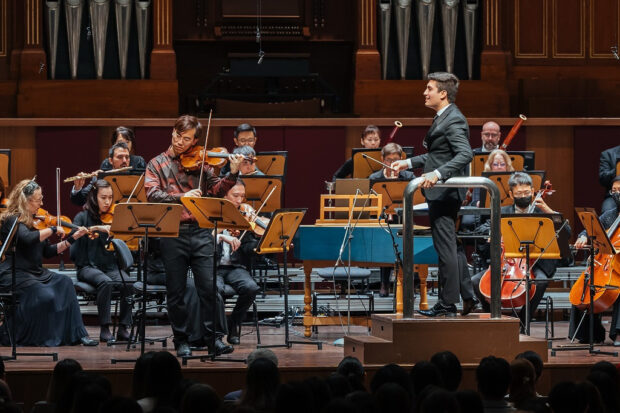 Who inspired you to pursue a career in music conducting?
Becoming a conductor was not a decision I made at the beginning of my career, but more of something that developed naturally and gradually with time. I met many people that inspired me and influenced my professional and personal life. Among them are maestros Teresa Hernández and José Antonio Abreu. They are a great source of inspiration who sowed my love for music and made me understand that through music and art, we can make a great impact on society.
What are some lesser-known aspects of being a conductor?
Most people do not know that the real job of the conductors is principally at the rehearsals, where we share musical ideas with the orchestra to polish the final work of the performance.
At rehearsals, conductors need to be very prepared and know not only the musical aspects, but also the historical context of the piece, the composer's life and more, so that we can support the orchestra to deliver the best performance. Therefore, the main part of a conductor's job is rather preparatory and not fully performative.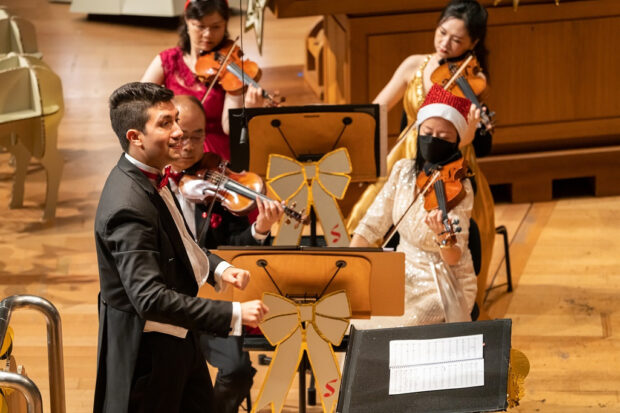 What do you hope to achieve with the SSO?
Together with Music Director Hans Graf, I hope to give my greatest support to the growth and development of the SSO family. I also look forward to getting involved with the performing groups of the Singapore National Youth Orchestra and Singapore Symphony Choruses. Lastly, I hope my role in the SSO contributes to the artistic development of Singapore, where we can share our love for music with more audiences and communities throughout the country.
What can the Singapore audience look forward to in your upcoming performances with the SSO?
You can all definitely keep an eye out for all the concerts in the remaining concert season, starting with the free community concerts in March, featuring a rich and varied repertoire, along with a number of audience favourites. We will also have the SSO Mother's Day Concert at the Singapore Botanic Gardens on 14 May.
Latest News
Latest News
Latest News
Latest News
Latest News
Latest News