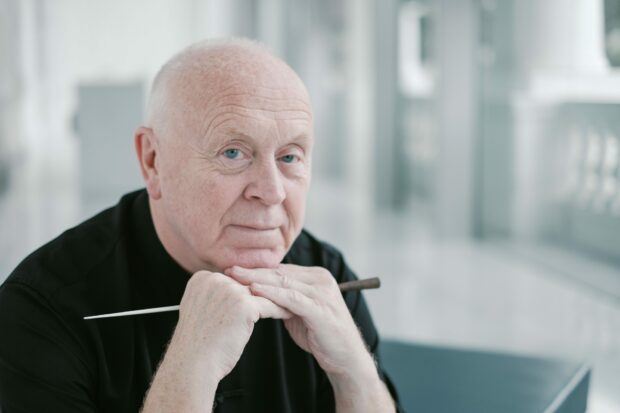 Peter Stark is a Professor of Conducting at London's Royal College of Music and Rehearsal Director to the European Union Youth Orchestra, amid a long resume spanning decades. In the last few years, the Briton has also been a regular visitor to Singapore where he is Principal Guest Conductor of the Singapore National Youth Orchestra.
When he was in Singapore last November to conduct the National Piano and Violin Competition prizewinners concert, he took time to share thoughts on working with young musicians.
You've a long career in music education, working from Abu Dhabi to Beijing, and particularly with youth orchestras. Is there any distinction when it comes to working with young players?
If I'm honest, the biggest difference as opposed to professional orchestras is that youth orchestras play with more hope and optimism.
That's a terrible thing to say about professionals, but let me explain it this way: If I do my 50th performance of Tchaikovsky's Fifth Symphony as a professional, that's quite different from the vast majority of youth orchestra players who may be playing it for the first time. That's a great motivator for me too, because it retains the freshness, the enthusiasm.
As a visiting conductor facing a large and at times unfamiliar orchestra, how do you tell when a player needs something?
The experience of working with youngsters and professionals has given me what I think is an acute awareness of body language.
You read their body language and can sense when they are uncomfortable — their reaction to a comment you might make, whether they look you in the eye, whether they smile if something funny has happened.
This body language can be very, very subtle, but I absolutely adore people-watching. Sometimes you can actually tell what the person is thinking, and you say your thing and they'll say, how did you know that? It's experience, it's not a talent.
You've conducted the SNYO for three years now, with the last two years as its Principal Guest Conductor. What has been your observation so far?
I notice there is something in the culture here that says if you can play it brilliantly, you've done your job. Whereas what I think is if you can play it brilliantly, you're starting your job. That's the moment you start to uncover the depths of artistic expression.
I want our young musicians to express themselves. I want them to uncover their feelings and not be afraid to show the joys, the anger, the depth, the passion, the grief — all these things that music describes.
How would one draw these out of the musicians?
It's a question of chipping away. It means you keep on telling them so they go a little step towards that, and on and on.
Young people tend to be taught how to do things, though not necessarily why. It's like learning how to drive. Your driving instructor will give you information that prevents you from crashing. But it's when you pass your test and have to get in the car on your own — that's when the learning process really begins because you have to learn to do it for yourself.
One of the things that keeps me going, keeps me motivated, is the fact is that you can't ever reach perfection when it comes to artistic expression. However much you have practised, however much you have improved, however well you play, the past doesn't matter. The teacher will always say, "Well that was fantastic. What's next?"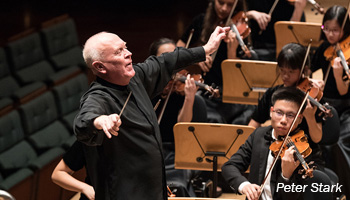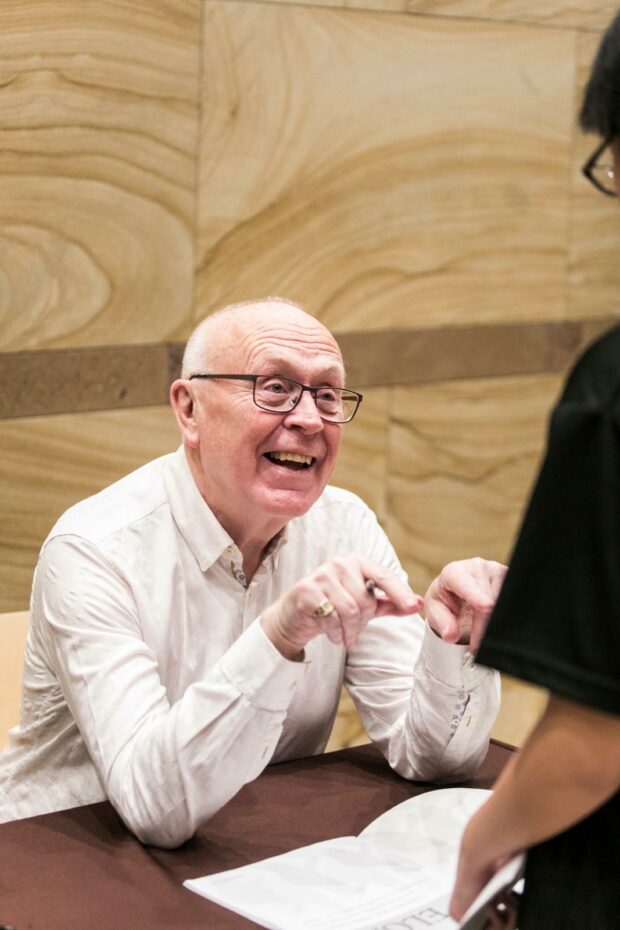 You are also here in Singapore to conduct the prize winners concert of the National Piano & Violin Competition. How important are such competitions?
There is one very important thing about competition: there is a winner. And the implication is that anybody who doesn't win is therefore a "loser". A lot of young people find that uncomfortable but we cannot do this thing without being competitive. I compete with fellow conductors for opportunity. If you apply for a job, it is competitive by nature, so we can't avoid competition.
What we can do is learn how to deal with it. Learning about the competitive nature of what we do is actually healthy rather than unhealthy.
More fundamentally, why is music important, and how do you react to the charge of elitism when it comes to classical music?
A lot of people think it is elitist and that musicians, especially string players, come from wealthy families. Because they're the ones who can afford violins today.
I am troubled because I think the provision for culture is generally deteriorating. There are few politicians who realise what music does, so we have to evangelise about it.
I had a long debate with myself about the relevance of music in society. Why do we do it? Am I serving any purpose or am I just satisfying my own musical desires? What use does it have to society when there is so much poverty, so much crime, so much corruption?
And as I got older I realised it is not only relevant — it is essential. The strongest reflection I can give is this: majority of children who spend time learning, practising and performing together are often kind, forward-looking and optimistic. They're happy and collegial and they help each other. We need that in our society today. When you are emotionally aware, or astute, or questioning, I believe your emotional and physical well-being will improve. The best example I can give is conductors last a very long time! Because there is this lovely ability to communicate.
Latest News
Latest News
Latest News
Latest News
Latest News
Latest News