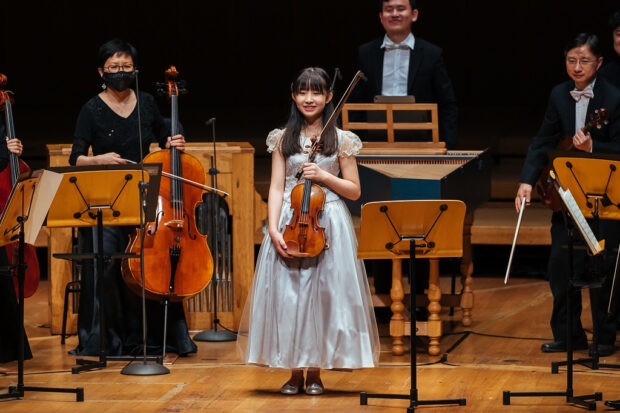 SSO's 22/23 Artist-In-Residence is a show-stopping music powerhouse in a bubbly teen Chloe Chua — a violinist who has delivered exhilarating performances alongside various orchestras from around the world.
While Chloe suits the music prodigy outfit, it would be remiss to simply regard her as such. SSO's Music Director Hans Graf does not refer to her as a 'wunderkind' in a media interview, going on to declare: "...when she speaks with her violin, she's a grown-up. She's an adult musical soul. And she's the quickest pro I have worked with in a while."
Chloe's music experience has been described as conveying wisdom beyond her years. But let's not forget: This musician is merely 15 years old, still an impressionable and maturing youth. She gamely shares an alternative career choice if not for music, which may come as a surprise to some: An author, stemming from her love for writing.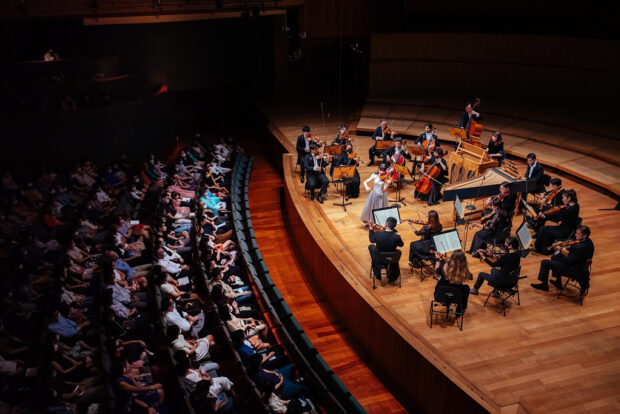 When asked about her usual pre-concert routine, Chloe counts deep breathing and praying among some of the best ways to calm her jitters.
Inspired by violinists Maxim Vengerov and Hilary Hahn, Chloe possesses a youthful energy that invigorates her overseas performances, describing each of these experiences as "special".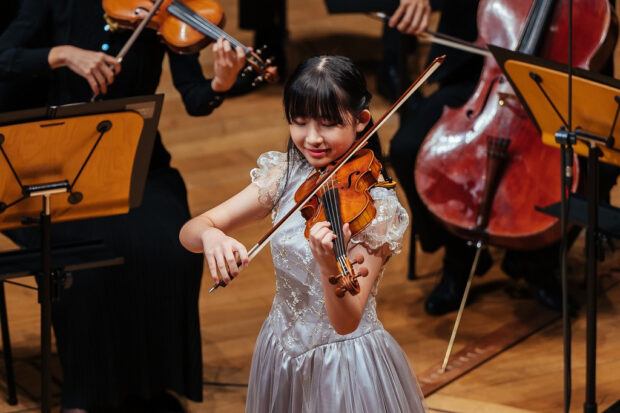 So what sets Chloe apart? Interlude noted that it is her "maturity, musicality and naturalness" every time she picks up her bow and violin. "This kind of natural affinity for the music and expressivity without any affectation (not often observed in so-called "prodigies") is what I'm most impressed with," the writer observed in her recorded performance of Astor Piazzolla's Histoire du Tango, Café 1930, which took place at the Esplanade Recital Studio in 2018.
A New Season of Chloe is a 17-minute video that captures key moments in the SSO's Artist-In-Residence's music journey thus far. It gets you acquainted with both the winner of the Junior division of the prestigious Yehudi Menuhin International Competition for Young Violinists in 2018, and the schoolgirl who sometimes bickers with her mother. The documentary also features supporters who play a silent, but pivotal role in Chloe's career.
Latest News
Latest News
Latest News
Latest News
Latest News
Latest News