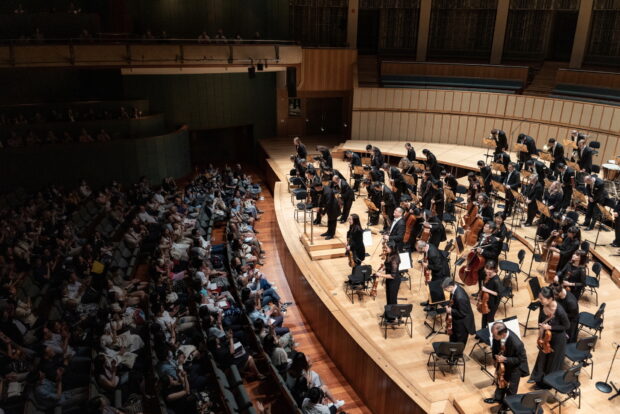 A mother's love takes many forms.
For Singaporean composer Syafiqah 'Adha Sallehin, her maternal love was expressed in a sweeping symphonic work titled Aeriq's Lullaby, dedicated to her firstborn, Aeriq. No stranger to working with the SSO, Syafiqah had also been previously showcased at the SSO National Day Concert 2021 with the commissioned work, Dengan Semangat Yang Baru.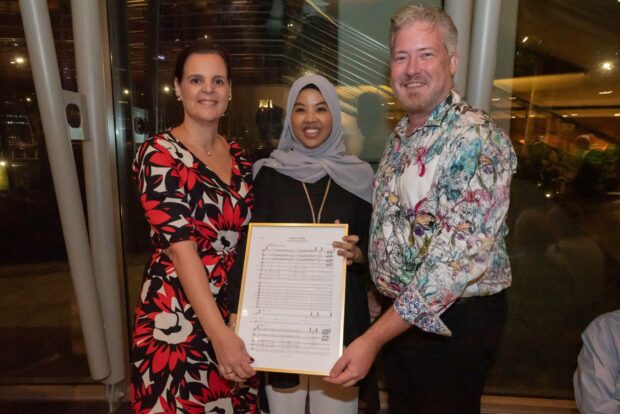 Supported by donors Vanessa and Darren Iloste, Aeriq's Lullaby saw its world premiere at Kahchun Wong and Daniel Lozakovich at the Esplanade Concert Hall on 25 March 2023.
The beautiful nine-minute-long love letter to her son chronicled Syafiqah's life-changing journey of motherhood. The 32-year-old said that the challenges of being a new mother and her overwhelming love for her child, were the inspiration for her creation of Aeriq's Lullaby. Out of the piece's five sections, she counted Through Sleepless Nights as the most dramatic and dissonant, going as far as to declare it the 'nightmarish section' that reflected the chaotic first weeks after Aeriq's birth. The composer sought the sounds of woodwinds, strings, and blaring brasses to echo her child's persistent crying episodes, along with the shrill of a single clarinet for added drama.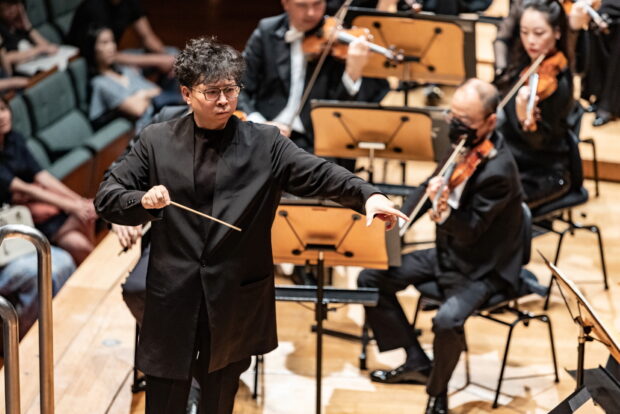 Under the baton of homegrown conductor Kahchun Wong, the orchestra was thrilled to present this musical representation of a mother's love to over 1,400 audience members.
Syafiqah's wish is to use music as a tool to foster connection and through Aeriq's Lullaby, she hopes the audience will be able to relate to a mother's sacrifice in bearing and raising a child, and reflect upon the innocence of children and the light and hope that they bring into the world.
Latest News
Latest News
Latest News
Latest News
Latest News
Latest News