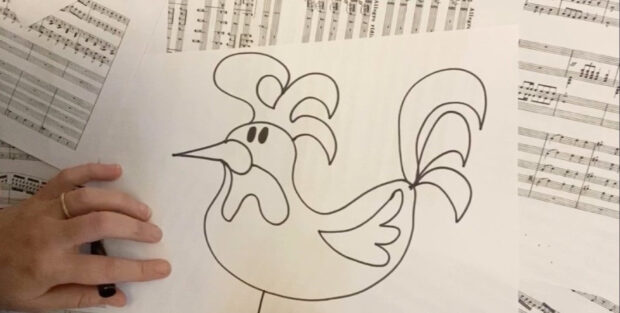 In the last few months, we've had to cancel two of our most joyous performances in the year: the SSO Concerts for Children, and SSO Mother's Day Concert at the Singapore Botanic Gardens.
But you can take comfort that SSO musicians and staff are adding a slew of new #SSOPlayOn! content as safe distancing measures in Singapore continue to keep us out of the concert hall.
CONVERSATIONS WITH THE ARTIST
This month, we launched "Conversations with the Artist", hosted by SSO Principal Percussionist Jon Fox. Guests have included the popular Singapore-based jazz singer Joanna Dong and the animated Andrew Litton, SSO's Principal Guest Conductor, from his home in New York.
This weekly series will run through June.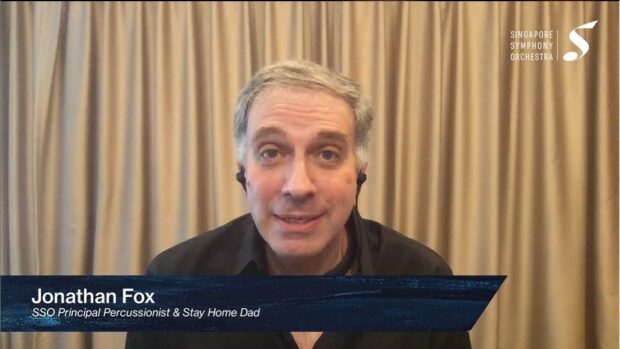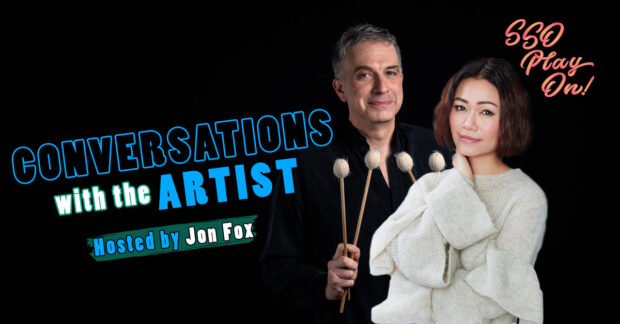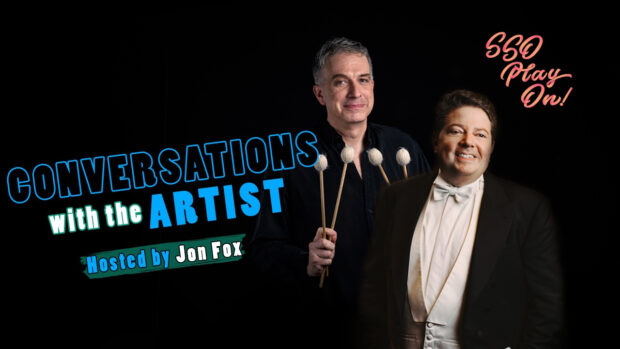 "MUSICAL SOUNDBITES": CARNIVAL OF THE ANIMALS
Later this month (in May), a new five-parter programme for young viewers called "Musical Soundbites" will go online, with the SSO and conductor Jessica Gethin — the same conductor who would have led our Concerts for Children in March. We speak to Jessica, who made this special series from her home in Perth.
This series features all five movements of Camille Saint-Saën's Carnival of the Animals, performed by the SSO. Why did you pick this piece?
This is actually one of my favourite works to introduce children to classical music, as it's so beautifully written with little bite-sized pieces that allow for much creativity and imagination from children of all ages. You can almost hear each of the animals at the carnival as they take on their own musical character!
The orchestration is particularly clever, in that it only features a few different orchestral instruments in a way that the children can relate to very easily; simple, memorable melodies, a variety of techniques and short enough to dance or draw along to!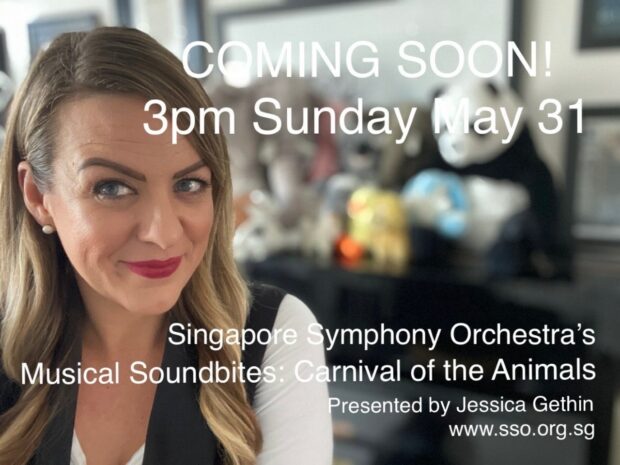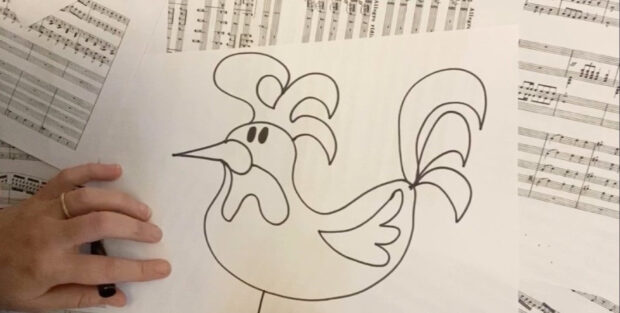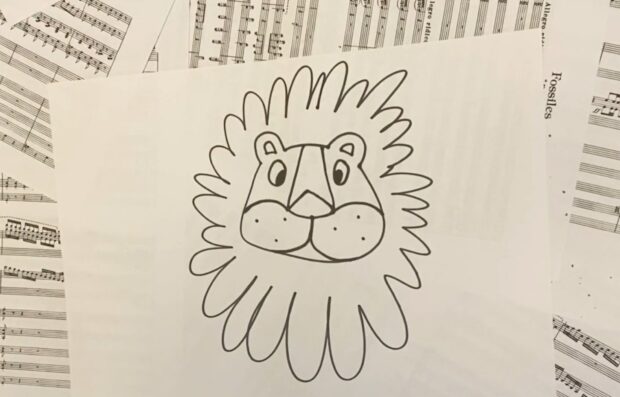 What tips do you have for parents in engaging their children with music, now that concert halls are closed?
The good news is you don't need to be a musician yourself to guide them through; parents can discover music along with their children. Try googling a different composer each day to listen to for just five minutes, or select an instrument from the orchestra and try out your best craft skills to replicate the instrument from things around your house. (You can take this further by then playing along with a piece... an easy one is to make a homemade drum and play along to Ravel's Bolero!) Or simply listening to a piece of music and chatting about what instruments might be playing can be fun.
We are also fortunate to have access to some of the best orchestral, opera and ballet companies performances streamed online, which can be a great way to get access to a concert that we may not have otherwise.
For children who already learn instruments, why not set up your own concert at home? Practise a new piece, make your tickets, design a programme and don't forget some intermission snacks!
How have you spent your time during the lockdown?
As a conductor, a lot of my time off the podium is spent preparing scores and learning music, usually a few on the go at a time as I juggle a pretty hectic schedule! So it's been nice to do this with a bit more time to discover new music and revisit old scores while I'm at home.
I've also been working on presenting a few special projects for orchestras, including this "Musical Soundbites" series with the SSO, and making playlists for children and adults so we can still keep the music alive during these difficult times when we don't have access to live performance.
I'm still teaching my conducting students and lecturing online, as well as home-schooling my own two children! I'm fortunate to have kept very busy; however I miss working with musicians and making music with others very much!
Conversations with the Artist (hosted by Jon Fox)
Where: SSO Facebook page
When: 7.30pm, every Friday, from 15 May (Singapore time)
Musical Soundbites: Carnival of the Animals with Jessica Gethin
Where: SSO YouTube page
When: Every Sunday, 31 May to 28 June (There will be a live chat with Jessica Gethin 19 July, 3pm, Singapore time)
Stay Home with the SSO
Head to our website for a handy list to what you'll find in the SSOPlayOn! digital series. All performances are free to stream at your convenience while you #stayhome.
Latest News
Latest News
Latest News
Latest News
Latest News
Latest News